Crossing the Stage at All Walks of Life
Thursday, May 5, 2022
Media Contact: Jordan Bishop | Editor, Department of Brand Management | 40-5744-7193 | jordan.bishop@okstate.edu
Giles family proves you can graduate at any age
Christine Giles can't believe she finally pulled it off.
A journey that started 12 years ago built off a 40-year old dream is set to culminate on Saturday as she walks across the stage at Gallagher-Iba Arena.
Giles, 58, will be a college graduate. In the crowd will be two young women who watched Giles every step of the way and were inspired to further their own education because of her determination.
Casey and Sera Giles, two of Christine's six children, will applaud as their mother earns her bachelor's degree after years of work.
Sera, the youngest, will have just received her own bachelor's degree hours before, becoming the first of the Giles kids to become a college graduate.
Casey, who was able to go back to college at 25 thanks to a tuition waiver from Christine's job at Oklahoma State University, will watch, knowing they will all get together again next spring when she graduates with her bachelor's degree.
The Giles are a tightknit clan. Casey lives next to Christine and worked alongside her at OSU's LASSO Center. Sera often visits them both at the center, and though none of them are in the same degree program, they will talk about schoolwork as if they were a study group.
It's not something any of them take for granted and definitely couldn't have imagined five years ago, let alone a decade ago.
In 2010, Christine was just taking a few classes here or there and not really thinking about a degree in any specific subject.
"I was taking a lot of things that I just really was interested in and feeling like if I just got the ball rolling, that I would be able to move it in some direction at some point, but not knowing at the time really what direction to move it in," Christine said.
The Giles' matriarch graduated high school from Harrah, Oklahoma, in 1981 and married Don Giles, an OSU graduate and former Pistol Pete, before starting a family. Christine homeschooled her kids and eventually started thinking about education herself.
Don, a Stillwater native who had originally come to OSU on a wrestling scholarship before suffering a shoulder injury that ended his career, was happy to see Christine get to live her dream. In fact, his mother, Nancy Giles, had also gone to college later in life.
When his father, Richard, and mom moved to Stillwater in the 1950s, Richard attended OSU and graduated, eventually becoming fire safety director and assistant fire chief for Stillwater while Nancy worked for the dean of agriculture. In the 1970s, Nancy went to college at the age of 37 and graduated as a nontraditional student, too. So when Christine started going to school, Don knew his mom would have been proud.
"To come back and see my wife and two daughters going through the system, that will just give a guy some orange pride," said Don, who graduated in 1984 and went into a career in fire protection like his dad. "It has been really great to see. My buttons are popping off my chest from being proud."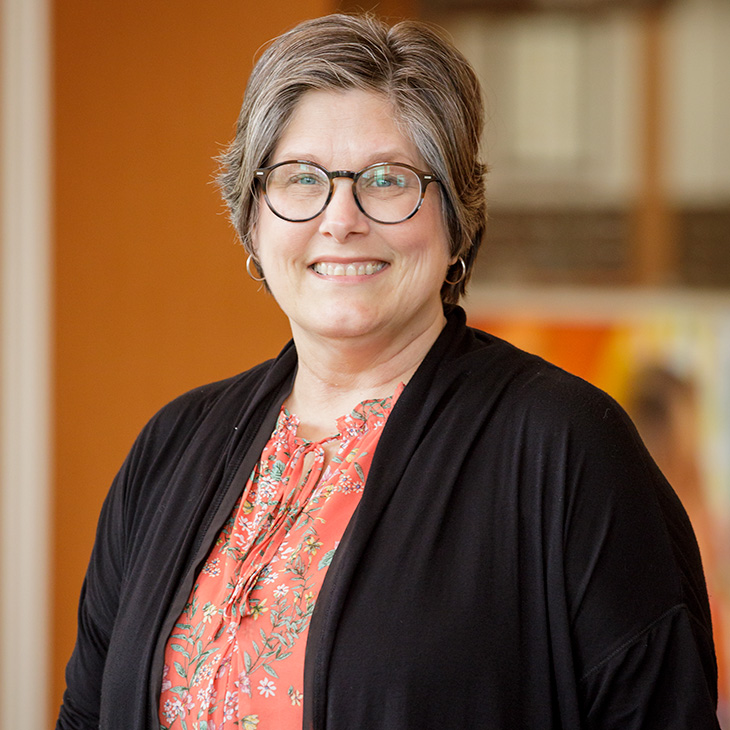 Christine's first class was at the Moore Norman Technology Center, where she was working part time. The class, Microsoft Excel, gave her college credit at Oklahoma City Community College. Eventually, she settled on Rose State College for the bulk of her classes.
English composition, Spanish, sociology, philosophy, Christine dabbled in a little bit of everything.
"I took one class at a time for several semesters," Christine said. "And each time I would make an A, I would say, 'Hmm, can I do that again?' And it took me years to build up my confidence and really realize, you know what, I got this."
In 2016, the family decided to move to Stillwater from their home in Midwest City, Oklahoma, to care for Richard — then in his 80s — who had suffered a number of falls.
Christine said the only worry she had was Sera finishing her high school somewhere else. As the only one of them to have attended public school, Sera was going to Carl Albert High School but was content to spend her senior year at Stillwater High School, her dad's alma mater.
Christine got a job as a senior administrative support specialist in the LASSO Center. After her first year, she was eligible for the employee tuition waiver and decided on a degree program she was passionate about: geography and global studies.
"I was a homeschool mom for many years and one of my favorite things to teach was history and geography," Christine said. "So it's always been interesting to me and then learning about how foundational geography is to so many other things, how it ties into just everything involving humans, economics and politics and how we grow our food and culture and just so many, many things kind of dovetail with it."
Christine said her one regret was not taking more general education classes when she was at Rose State since she had to take them when she came to OSU. But once she had been at the university for a year, her tuition waiver kicked in and she was able to take more classes.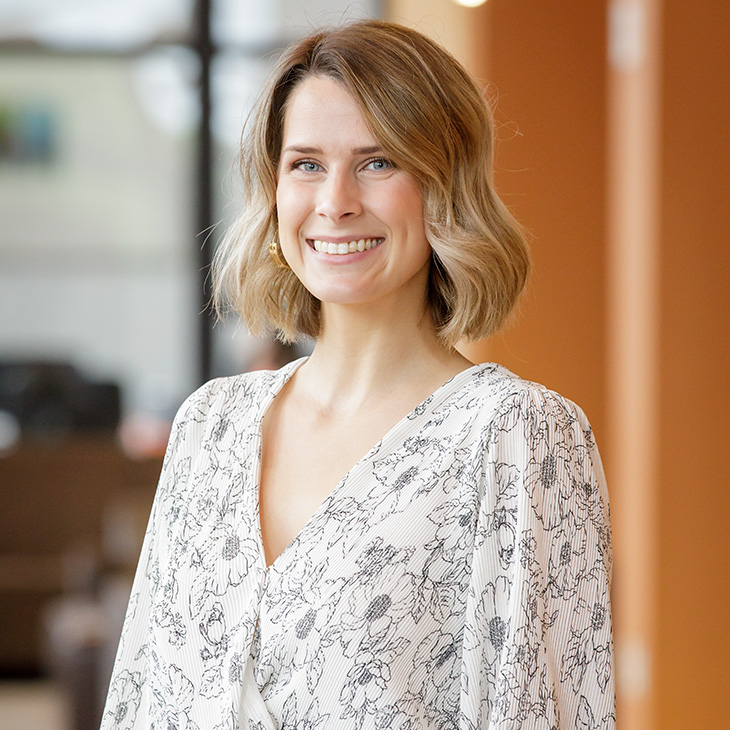 About that time, Casey moved back to Stillwater after a few years in San Antonio, Texas. She had initially taken some classes at Rose State, as well, but had to take some time away to focus on her mental health.
While living in San Antonio, Casey worked as a preschool teacher and thought about going back to school some day in the future. During her time there, she started seeing a physician's assistant who told her she was dealing with unaddressed anxiety and stress.
Through her visits, Casey realized she wanted to be in the medical field and help people, like her PA had helped her.
When she found out about OSU's tuition waiver, she decided it was time to start working toward a degree and eventually become a PA herself.
"It was intimidating at first because I felt competent as an adult and had those kinds of real-world experiences, but I had to relearn how to do simple things like college algebra and the MLA format," Casey said. "Just switching from working full time and being independent to being a full-time student was a definite pace change. But I love school and I've loved being able to work at OSU and actually work at the LASSO Center with my mom."
Casey said she is looking forward to 2023 to get her degree in psychology before going to PA school.
"I would say before that even started, I've been interested in psychology and neuroscience since I was in high school, and I'd always planned to become a doctor," Casey said. "But then just because my route changed a little bit, I didn't know how that was gonna happen. I just knew it was going to, I knew that's what I wanted. And then when I researched different career paths, I came upon PA, which is just basically a step down from a doctor, but you still get to do a lot of the same things. There's a lot of overlap. So I knew that was perfect for me, because it was a shorter school time — it's only three years — and then I can immediately practice.
"... So it made a lot more sense to me, but I'm still going to be able to do everything I want, which is treating patients, really getting to know them and building those long-term relationships."
While Casey was starting her degree, Sera had taken a more traditional path after graduating from Stillwater High School and was in the midst of her management and entrepreneurship degree at OSU's Spears School of Business.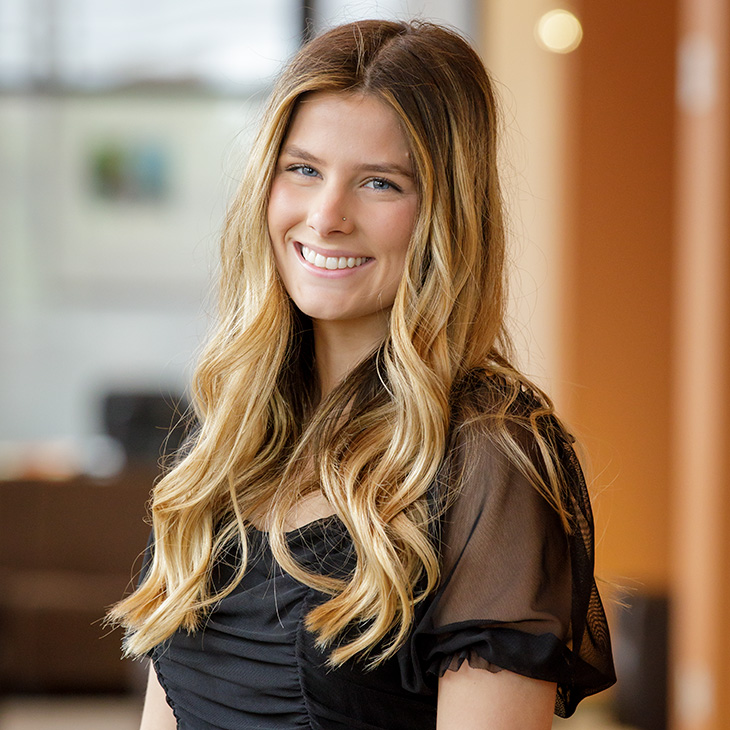 Sera, who had moved into the Kappa Delta sorority house, said that even though she didn't get to see Casey and Christine at home anymore, it was heartwarming to see them around campus.
"It's definitely interesting and something not really comparable to most of my friends," Sera said. "While it's not unheard of for people to go back, most of my friends don't have experiences in their world where a family member has. So it's definitely unique talking to my sister who's so much older about things that I talk to my friends that are my age about and same with my mom. It's kind of cool. It kind of gives us an understanding we wouldn't have had in our relationship before."
She said seeing what her mom and sister have done is proof that you can do anything you set your mind to.
"I mean, there's really no excuse if you look at my family as an example," Sera said. "We are just at three completely different phases of life and we got it done. And it definitely took different timelines for each of us. But you just have to make it work and it is worth it in the end."
In her OSU career, Sera served first as a liaison and eventually president of the Panhellenic Council, laying the groundwork for her first job out of college. She will be working for the national headquarters of Kappa Delta and will spend her time traveling the country visiting chapters.
First, she has to walk at commencement. When Sera walks at the business graduation, she will be taking in the moment but also looking forward to when her mom graduates later that day at the College of Arts and Sciences ceremony, she said.
"I honestly think I'll probably be a little more proud of her than me because I had it easy, comparatively," Sera said. "She's doing it while working full time and being a mom. It's pretty much the bare minimum for me I feel like. It's just expected to be done.
"I definitely think it'll be really cool to watch her. It's just almost like hard to believe that she's done because she's just been working towards it for so long."
Casey feels the same way and said she will be filled with pride for her sister and mom as she watches the ceremony alongside her dad and siblings Andy, Matt, Aaron and Kelly.
"It's cool to watch how differently they attain the same end goal, because they both worked so hard and had such different struggles, but they both overcame all of those," Casey said.
Don said it will be hard to contain his excitement at either ceremony.
"I will not be able to keep the rules — hold your applause and your yelling till the end. That's just not going to happen," Don said. "I won't be able to help myself from yelling, screaming, applauding and celebrating with two of my women that I love so dearly while watching them hit their goals.
"You see someone you love do something really arduous, really tough, and you're happy when it's over, but you're especially happy when the score is a win."
For Christine, she will be filled with relief and joy when she finally earns that diploma. Plus, thanks to OSU's tuition waiver, she will be graduating with no college debt. As for what's next after 12 years of taking classes a little bit at a time? A master's degree, of course.
"Now that my kids are grown — because they weren't grown when I started, Sera was about 10 — it became more of a thing of 'Hmm, maybe I could have a second act career,'" Christine said. "Maybe I could actually do something with this college thing. Maybe it could actually lead somewhere. So that's why I decided, yeah, let's go ahead and go for the master's program."
Although it has been a long journey, Christine said she doesn't regret how she got here. The only thing she wishes people knew more when deciding if they should go back to school is to be confident in themselves. It is something that took her a long time to realize and with the help of her daughters, she is able to live her dream.
"I would say go for it. And I would say, don't do it as slowly as I did," Christine said. "The only reason I did it as slowly as I did was because it took me a long, long time to really become confident. And that was something that I really had to fight for — and keep fighting for — and realize, yes, you've got this; you can do this."