OSU alumna works through film industry, earns job in 'Killers of the Flower Moon'
Friday, October 20, 2023
Media Contact: Jordan Bishop | Editor, Department of Brand Management | 405-744-7193 | jordan.bishop@okstate.edu
On the set of a low-budget Western horror, Amy Higdon remembered why she fell in love with the movie industry.
Although 2020's "The Pale Door" might not stand out in the annals of film history, it will always be important to Higdon.
"You've been going all day and you're in the Oklahoma heat, your job is hard," Higdon said. "And then you watch them film a scene with an antique steam engine and you think, 'Man, we're making a movie.' You know, nobody might see it, but those moments are really cool. They keep you going."
Paying her dues on those indie films gave the burgeoning movie costume designer the experience she needed to become an asset on larger projects, including 2023's "Killers of the Flower Moon."
Higdon, a 2016 graduate of Oklahoma State University, grew up in Tecumseh, Oklahoma, and loved going to the movie theater in nearby Shawnee with her family.
She knew film was going to be her career, but until an academic advisor placed her in a theatre class, Higdon didn't know where in the industry she fit in.
Lee Brasuell, interim head of OSU's Department of Theatre, arrived in Stillwater the same time as Higdon. In both film and theatre, the production is a machine of parts working in perfect harmony, with people expected to understand and even overlap in several behind-the-scenes areas.
OSU prepares for this, so no matter what your degree emphasis is, whether you want to be an actor, director, writer or working on set, every student spends time in each area during their time on campus.
"Everybody's got to be able to analyze a script and break it down for character, mood, time, place, setting all that. Vice versa, anybody in the performance area, they're also taking courses in costume technology, stage technology, as part of their core curriculum," Brasuell said. "So, they get a better understanding of what we do as a whole. … You have to have a firm base of the art form to truly be able to do your job when you're collaborating with other artists."
Higdon excelled in scenic production because of her welding skills, which impressed Brasuell.
"She actually fabricated this 20-foot long metal staircase for me that actually raised up and down like a drawbridge," he said. "She was a fabulous welder. I actually tried to steal her from the costume area because she was so good."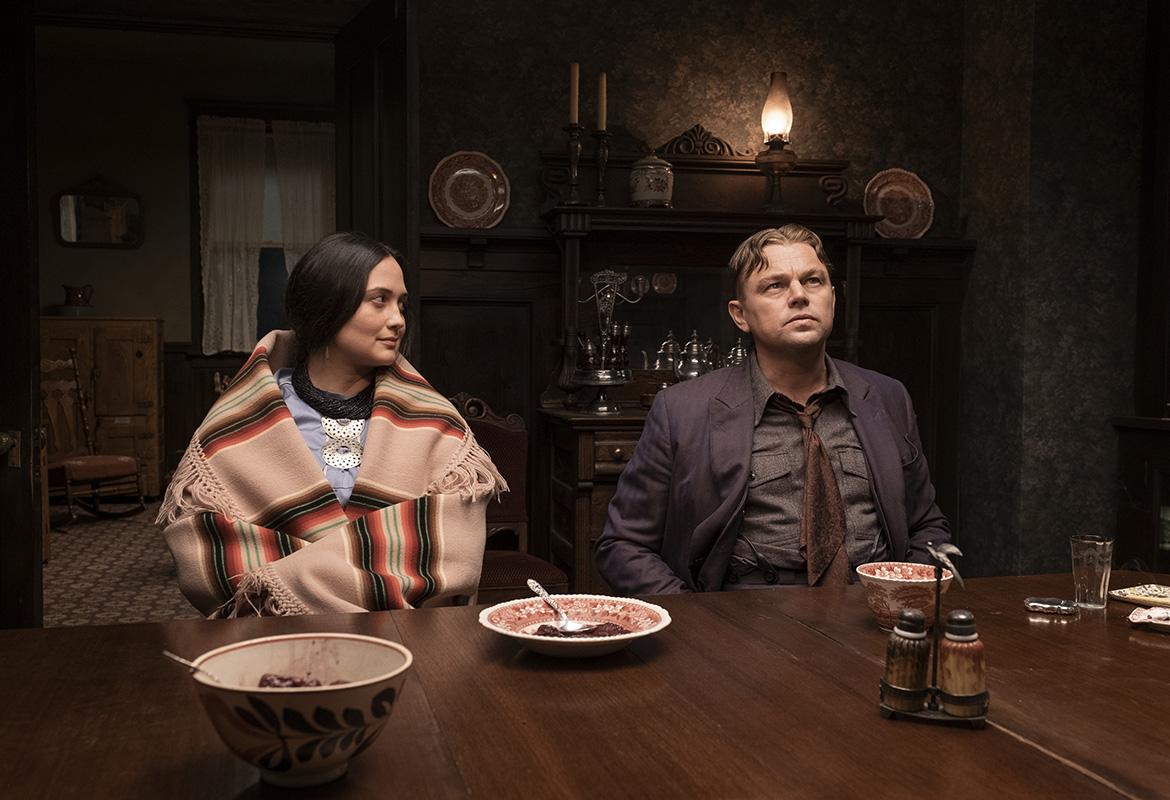 Higdon's heart was set on costume design, though. She even minored in anthropology because understanding who the character is helps her decide how they would dress. Her favorite instance of this was in 2013's "Out of the Furnace," which takes place in rural Appalachia. In one scene, Zoe Saldana's character ruins her fashionable outfit by putting a jacket over it, but it made sense for the character.
"That is such a moment of truth for this character in terms of costume design," Higdon said. "And, it is so true to the world that she lives in and who she is in this world. And it's not cute, and it's not pretty. But that's what it is."
Higdon's versatility on set paid off in earning her first film jobs after graduation. Of course, even they took time to get, with Higdon working odd jobs for two years before she broke into the industry, including working at Disney World, her uncle's lawn care service and selling jewelry at the Texas State Fair.
She persevered, though, and credits her parents for helping her until she started to work on a few productions here and there. Luckily, for Higdon and current OSU students, Oklahoma has become a bit of a film haven in recent years, with the state even offering incentives to studios to film their movies or TV shows in Oklahoma.
"The growing industry here in Oklahoma has been really beneficial to the students because they don't have to then travel super far away just to get some experience, especially with movies," Brasuell said.
Higdon paid her dues on sets of TV movies and low-budget flicks as an assistant or intern, whatever was needed that day. Her first Hollywood production where she saw what a great script and cast could accomplish came with 2020's "Minari."
The movie, which was nominated for six Academy Awards, including Best Picture, had scenes filmed in Tulsa. Higdon worked as a costume supervisor on the film.
"It was really inspiring to know that really, really good stories can be told on a shoestring budget by really, really talented people," Higdon said. "And it's all because they come together and want to do it."
Her first brush with fame came as a costumer on 2021's "Stillwater," starring Matt Damon. Although most of the film was set in France, Damon plays an Oklahoman with a few scenes shot in the state. Higdon loved working under costume designer Karen Muller Serreau, who got the look of an Oklahoma oil worker down pat.
With the spotlight on Oklahoma, more Native American stories have come to the forefront, including FX's "Reservation Dogs," which Higdon had a small part contributing to the pilot.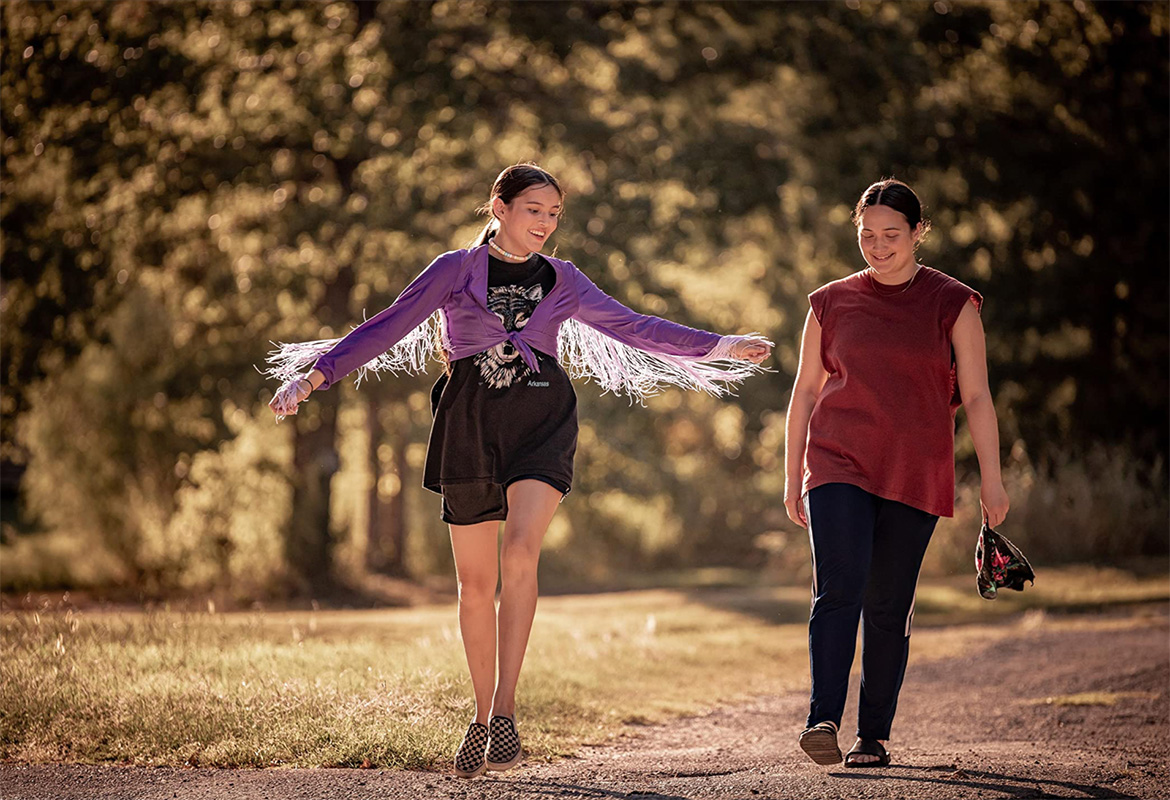 As a member of the Citizen Potawatomi Nation, she said it is phenomenal to see more Native representation on screen.
"There's a ton of indie films that a lot of Native kids grew up watching, but nobody else saw," Higdon said. "And now it's like, everybody's tuning in to 'Rez Dogs.' Everybody's gonna go see 'Killers of the Flower Moon.' So you kind of feel like we're just getting started."
During COVID-19, Higdon took the next step in her career and enrolled at the University of California-Los Angeles. Although she had been working on more productions and even as a lecturer at OSU, Higdon felt it was time to further her career with a master's degree at UCLA, which she earned in June of this year.
"Once I got to UCLA, I had learned all the basics, and I had classmates who had done fashion degrees or something that didn't have that strong theatrical foundation that I had," she said. "And I feel like in a way, it almost gave me a leg up."
During her time at UCLA, her professor knew Jacqueline West, the costume designer for "Killers of the Flower Moon," and arranged an interview for Higdon. She earned a job as a background fitter on the star-studded production filmed mostly in Osage County. The Martin Scorcese-directed cast includes Leonardo DiCaprio and Robert DeNiro.
Despite being in the background, working on the movie — which released Oct. 20 — has already started to pay dividends for Higdon, who earned her first feature costume design role with 2023's "Fancy Dance," a Sundance Film Festival selection starring Lily Gladstone, the lead actress in "Killers of the Flower Moon."
Brasuell said he will be extremely proud when he sees Higdon's name in the credits, with her story an inspiration for his current theatre students. He expects Higdon to keep rising in the film industry.
"It's not a matter of if, it's a matter of when," he said. "Knowing her, her drive and everything else that she's done in her career so far."