Two OSU students awarded prestigious Goldwater Scholarship
Friday, March 31, 2023
Media Contact: Jessica Sullins | Director, Office of Scholar Development and Undergraduate Research | 405-744-7313 | jessica.sullins@okstate.edu
Two Oklahoma State University students have been awarded the 2023 Barry M. Goldwater Scholarship, one of the most prestigious national honors recognizing outstanding students seeking research careers in the natural sciences, mathematics and engineering.
Georgia Eastham and Charlie Vermeire are OSU's 31st and 32nd Goldwater Scholars. The one- and two-year Goldwater Scholarships cover tuition, fees, books, room and board up to a maximum of $7,500 per year.
Established by Congress in 1986, The Barry M. Goldwater Scholarship and Excellence in Education Foundation serves as a living memorial to honor the lifetime work of U.S. Sen. Goldwater of Arizona.
Today, Goldwater alumni are conducting research that helps defend the nation, finding cures for diseases and teaching future generations of scientists, mathematicians and engineers.
Eastham, from Davis, California, is a junior triple majoring in plant and soil sciences with a concentration in plant biotechnology and improvement, biochemistry and chemistry.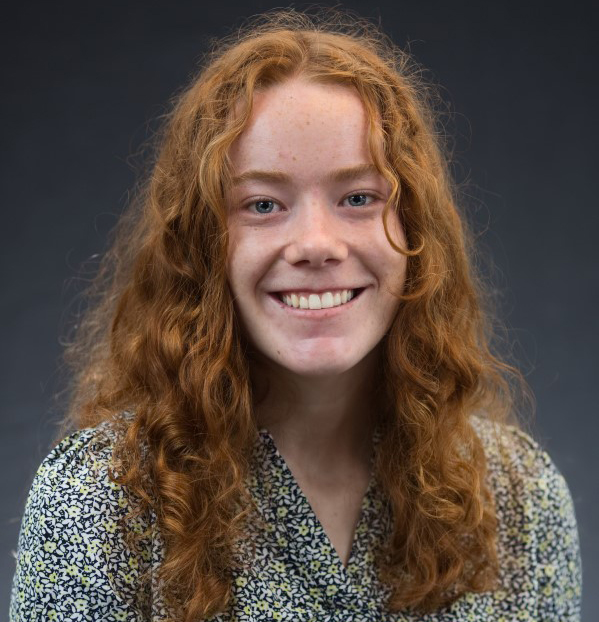 Her research incorporates both nutritional sciences and chemistry. Eastham has a long track record in research, being selected as a Wentz Research Scholar in both 2021 for phytochemical wheat research and in 2022 for her adaptation of strain loadable alkenes for biological uses, as well as being a McKnight Scholar and Freshman Research Scholar.
"I am honored to be recognized as a Goldwater Scholar," Eastham said.
The scholarship aligns with Eastham's plans to pursue a career in research, she added.
"I am most excited to begin my graduate studies in chemistry where I can focus on research," Eastham said. "I am honored to be a part of the network of Goldwater scholars and meet more people who are similarly driven."
Eastham has presented her work at national and international meetings and conducted research on arsenite and arsenate induced changes in the lipid profile of Escherichia coli, funded by the National Science Foundation at Montana State University last summer.
Eastham plans to pursue a Ph.D. in chemistry and conduct research in chemical biology.
Vermeire, from Miles City, Montana, is a junior double majoring in microbiology/cell and molecular biology and biochemistry, with a minor in chemistry.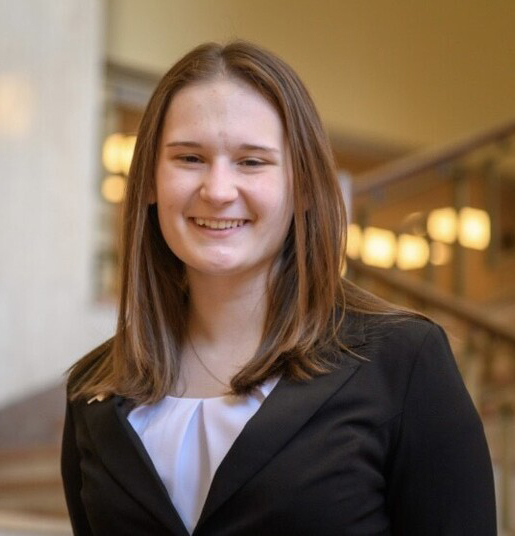 Vermeire has been a Freshman Research Scholar and a McKnight Scholar, and in March of 2022, she was offered both the Wentz Research Scholarship and the Niblack Research Scholarship.
Vermeire selected the Niblack award and is currently pursuing two research projects investigating the function of extracellular vesicles on host immunity against bacterial infections in humans with Dr. Yong Chang (biochemistry) and Dr. Lin Liu (physiology).
"The Goldwater scholarship is a recognition that I am incredibly honored to have received," Vermeire said. "I am truly thrilled to have been named a Goldwater scholar."
Vermeire believes that this recognition has the potential to greatly impact their future.
"I am hopeful that this award will not only help others to recognize my potential as I apply to MD/Ph.D. programs, but that it will also continue to inspire me as I pursue a career in research," she said. "I am excited to continue my work and I look forward to developing the knowledge, as well as the personal and professional connections that I will encounter as I pursue research."
She has presented her work in multiple venues and has several manuscripts in process as a coauthor, including one under review.
She plans to pursue an MD/Ph.D. with a focus in pathology and cell biology, as she hopes to apply novel approaches to cellular oncology to improve the accuracy of cancer diagnosis and treatment.
Both students have also been admitted to the prestigious OSU Cambridge Scholars Program. For the program they will travel to the University of Cambridge in the summer of 2023 to study two of the most important scientific achievements of the mid-20th century (penicillin in London and Oxford and DNA structure in Cambridge) and the cultural influence of these landmark events through science fiction literature and film.

In early January 2023, both Eastham and Vermeire participated in the Burns and Ann Hargis Scholar Development Writers' Workshop at OSU's Doel Reed Center in Taos, New Mexico.
The program provided an atmosphere for institutional nominees to develop the written components of their national applications in a supportive and collaborative environment.
---
The Henry Bellmon Office of Scholar Development and Undergraduate Research at OSU has long been a national leader and innovator in scholar development, assisting students in seeking national/international scholarship and fellowships.
The office also encourages student-faculty mentoring, undergraduate research, and international travel experience. For more information, contact office director Jessica Sullins at jessica.sullins@okstate.edu or 405-744-7313.