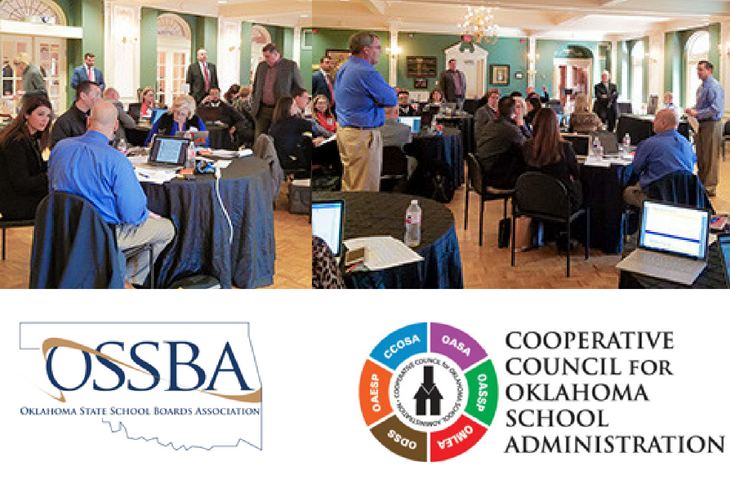 EHA Welcomes Emerging Leaders Academy
Friday, February 9, 2018
Faculty in the School of Educational Foundations, Leadership and Aviation hosted the Emerging Leaders Academy (ELA) on Feb. 7-8 in the College of Education, Health and Aviation (EHA) for a two-day workshop on finance, ethics and legal issues. The ELA is a collaborative effort between the Cooperative Council for Oklahoma School Administration (CCOSA) and the Oklahoma State School Boards Association (OSSBA).
The goal of the academy is to provide continuing professional development to aspiring district leaders across the state of Oklahoma. After a rigorous application and review process, twenty educational leaders were selected to participate in ELA's first-ever cohort. The February event was the second of four workshops sponsored by the CCOSA and OSSBA each year for these aspiring leaders.
Several faculty members in the EHA School Administration Program, including Dr. Katherine Curry, Dr. Ed Harris and Dr. Jackie Mania-Singer, serve on the ELA planning committee and facilitate the yearly workshops.