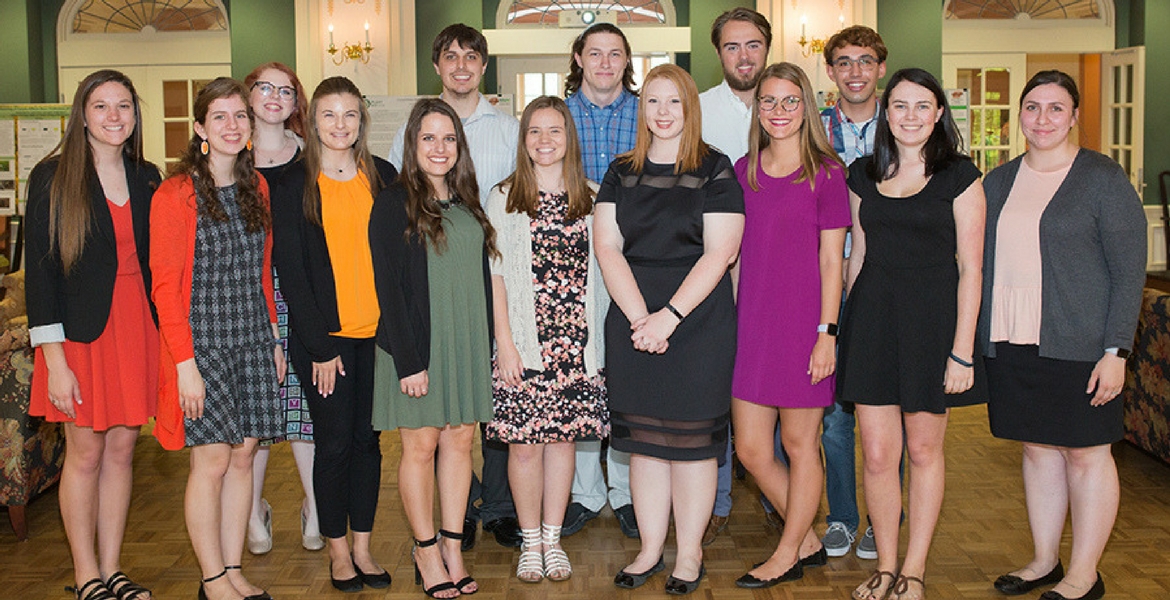 OSUTeach Preservice Science and Mathematics Teachers Present Research
Wednesday, May 2, 2018
OSUTeach hosted its annual Research Symposium and Reception on May 1. The event recognized the Science, Technology, Engineering and Mathematics (STEM) faculty and graduate students who took time to mentor preservice teachers in research and provided an opportunity for preservice science and mathematics teachers to share the research they conducted via poster presentations.
"As a science educator, I see great value in providing preservice teachers with an opportunity to take part in authentic research," said Dr. Julie Angle, associate professor in science education. "The insight into how scientific and mathematical knowledge is generated is essential, as our undergraduate preservice teachers become science and math teachers for future generations."
OSUTeach was established in 2014 and is the first and only UTeach program in Oklahoma. As a secondary mathematics and science teacher preparation program, it aims to attract a wide range of bright science and mathematics majors into secondary teaching careers, prepare them through an advanced field-intensive curriculum and promote professional retention through induction support and ongoing professional development. The program is a collaboration between the Oklahoma State University College of Education, Health and Aviation and the College of Arts and Sciences.