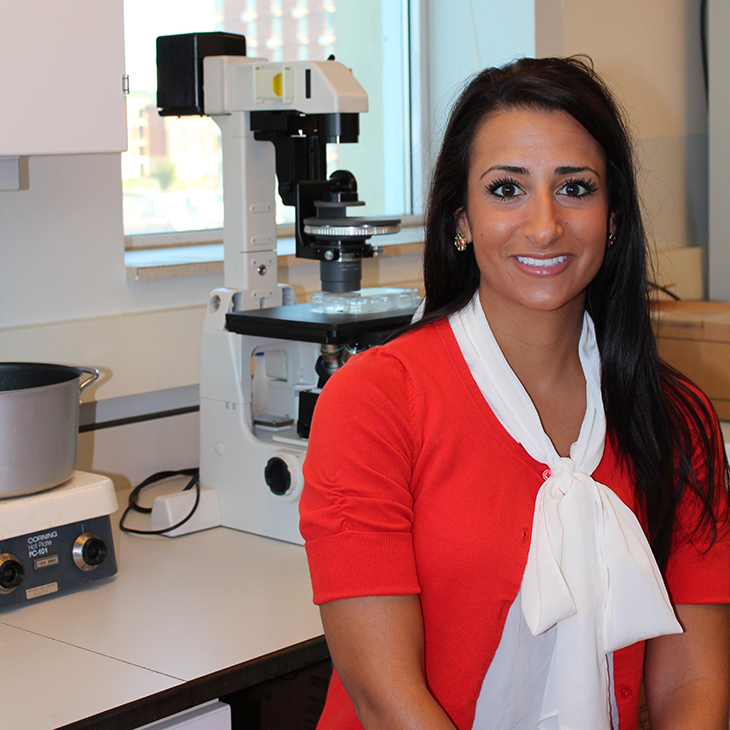 Alumna receives young investigator award from American Society for Bone and Mineral Research
Wednesday, February 20, 2019
The American Society for Bone and Mineral Research recently named Oklahoma State University alumna Elizabeth Rendina-Ruedy, Ph.D., as one of 10 international recipients of the 2019 John Haddad Young Investigator Award.
Rendina-Ruedy is a staff scientist at the Maine Medical Center Research Institute in Scarborough, Maine. A three-time OSU alumna, she earned both a nutritional sciences master's (2009) and Ph.D. from the College of Human Sciences (2014) and also holds a bachelor's degree in biochemistry (2007). In addition, Rendina-Ruedy did postdoctoral training at the Vanderbilt Center for Bone Biology at the Vanderbilt University Medical Center.
As an OSU graduate student, Rendina-Ruedy's research focused on how bioactive components in food alter bone metabolism in the context of several model systems, including ovarian hormone deficiency, chronic inflammation and diet induced obesity. She also received a nearly $68,000 grant to conduct research on the role of autophagy in bone metabolism through a study that looked at the links between childhood obesity and early bone health. Rendina-Ruedy was named Human Sciences Outstanding Ph.D. Student in 2013. Her graduate advisor was Dr. Brenda Smith.