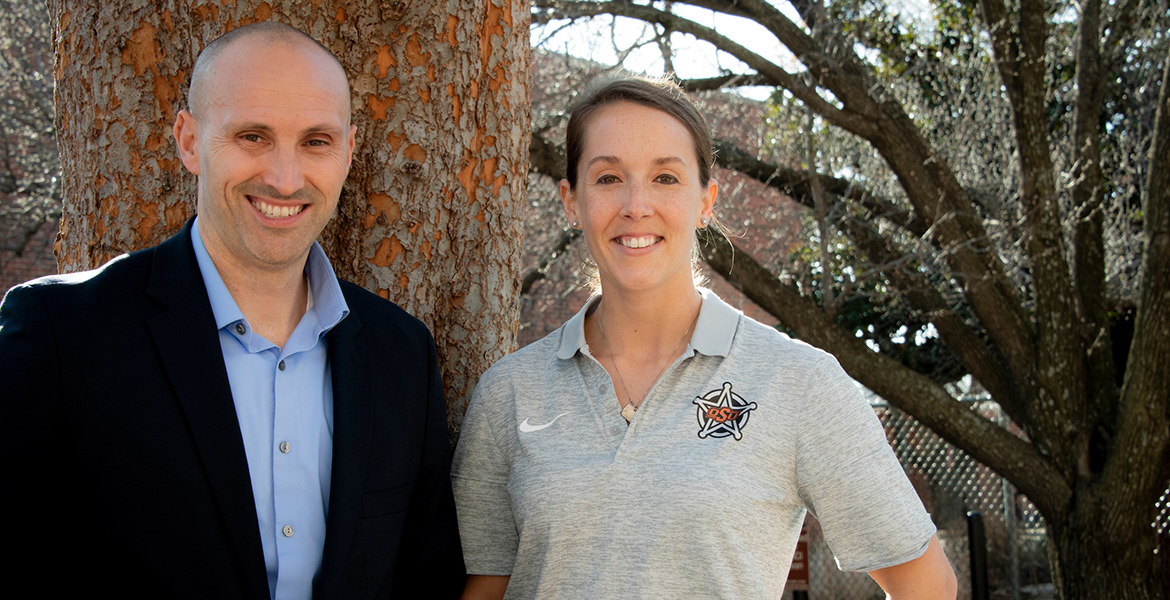 U.S. Army Special Operations Command partners with OSU Tactical Fitness
Monday, September 28, 2020
Oklahoma State University students can work directly with U.S. Army Special Operations Command (USASOC) personnel through internships made possible with a new agreement between OSU and USASOC.
USASOC members training in Colorado Springs, Colo., will receive nutrition and exercise coaching support from select OSU health and human performance, dietetics and nutritional sciences students as part of required clinical internships, said Dr. Jay Dawes, assistant professor in the School of Kinesiology, Applied Health and Recreation. The new internship partnership between OSU and USASOC is part of the growing OSU Tactical Fitness and Nutrition Lab, launched to support military personnel and first responders.
"Students can take what they are learning in class about coaching elite athletes and apply it to supporting elite soldiers, helping them perform efficiently so ultimately they get home safe," Dawes said.
The U.S. military is currently the largest employer in the world of strength and conditioning coaches, Dawes said. As students work directly with top U.S. soldiers, they pave the way for a career supporting military personnel.
"Our job as professors is to help students get connected to where they want to go," Dawes said. "Whether students want to work with military personnel or pursue a career supporting professional athletes as a dietitian, we want to help them succeed."
Dr. Jill Joyce, assistant professor in the Department of Nutritional Sciences and co-founder with Dr. Dawes of the OSU Tactical Fitness and Nutrition Lab, will help select eligible dietetic interns and oversee this new opportunity for the OSU dietetic internship. While details are still being finalized, she expects internships with the USASOC members to include a variety of tasks, such as providing customized nutrition advice for USASOC members battling injury to avoid weight gain and speed their body's recovery, as well as to improve physical and cognitive performance on the battlefield.
"Working closely with the top military personnel in the U.S. will be a once-in-a-lifetime opportunity," Joyce said. "Wherever our students go after the internship, they will have received valuable hands-on experience."
As OSU health and human performance, dietetics and nutritional sciences graduate students complete their required 1,200 hours of supervised practice, the lab provides opportunities to lead projects ranging from nutrition workshops for OSU Army ROTC members to research on safe exercise movements when bearing military gear.
Dawes, who grew up on a small farm near Guthrie, Okla., before pursuing a career in exercise science, said the goal of the OSU Tactical Fitness and Nutrition Lab is twofold: to serve first responders and military personnel while also providing hands-on learning to OSU students.
"Giving students opportunities to explore the world and see different applications for human performance and exercise science is what I'm really passionate about," Dawes said.
Through opportunities created through the OSU and USASOC partnership, students are set to succeed.
Related stories
OSU Tactical Fitness and Nutrition partners with Italian university
MEDIA CONTACT: Brittany Bowman | 405-744-9347 | brittany.bowman@okstate.edu