Eight College of Education and Human Sciences students selected as OSU Seniors of Significance
Tuesday, December 8, 2020
The Oklahoma State University Alumni Association has named 52 students as OSU Seniors of Significance for the 2020-21 academic year. Eight students from the College of Education and Human Sciences were recognized. The Seniors of Significance Award recognizes the top 1% of students on all OSU campuses who have excelled in scholarship, leadership and service to campus and community and have brought distinction to OSU.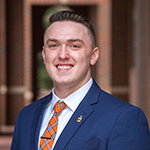 Alec Puckett, from Bixby, Oklahoma, majored in health education and promotion major (public health). As one of the first in his family to graduate, he quickly found success at OSU, serving as Health Promotions Club vice president and becoming a member of the President's Leadership Society. He also coordinated food donations for Tulsa CARES and supported a summer camp for elementary students through the Tulsa Regional STEM Alliance. Puckett plans to pursue a master's in athletic training to provide both physical and mental health support to athletes.
"Knowing I made an impact in my community and on campus in my time at OSU-Tulsa has made all of the hard work worth it," Puckett said.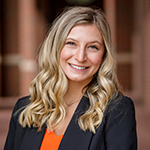 Ashley Henry, from Claremore, Oklahoma, studies elementary education and plans to one day earn her Ph.D. in education to train preservice educators. Henry's proudest OSU accomplishment is participating in the NASA Field Experience and Professional Development program, in which she earns nearly 250 hours of professional development training in science, technology engineering and math (STEM) education training. She is a member of Alpha Delta Pi and the Phi Eta Sigma Honors Society, for less than 5% of Greek life students.
"As I reflect on my time at OSU, I am thankful for all of my professors in the College of Education and Human Sciences," Henry said. "Each has helped me to grow into the person I am today."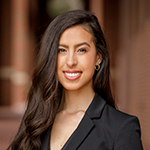 Bella Garagusi, from Tulsa, majors in fashion design and production and minors in Spanish. After graduation, she is set to work as a product development and design intern at Kohl's corporate headquarters in Wisconsin. Garagusi mentored high school girls as a KLIFE small group leader, participated in the student-led Euphoria Fashion Show and served on Modmuze Fashion/Lifestyle Magazine's media team. She also volunteered with CowboyThon, a campaign drive to support Oklahoma's Children's Hospital Foundation, and is a President's Leadership Council member.
"My proudest accomplishment at OSU has been making life-long friendships and developing a rich community," Garagusi said. "My professors and classmates and professors have strengthened and pushed me to be the best version of myself."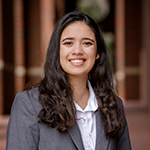 Carolina Quijada, from Elk City, Oklahoma, majored in nutritional sciences with an option in human nutrition/pre-medical sciences. She plans to support rural and underserved communities as either a physician or with a master's in public health. She worked at University Health Services as a student clinical worker. Quijada conducted undergraduate research with Dr. Ranjith Ramanathan, was a member of Delta Delta Delta sorority and served as a Human Sciences Ambassador.
"My proudest accomplishment at OSU is being the director of the Student Government Association Multicultural Affairs Committee," Quijada said. "I have made so many great memories through this organization, and it has shaped me into the leader I am today."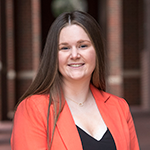 Halle Hannon, from Mustang, Oklahoma, studies nutritional sciences with an option in human nutrition/pre-medical sciences. After becoming a physician specializing in oncology, she plans to serve both on local and international medical teams. From Human Sciences Student Council to the Oklahoma State Diamond Dolls and Alpha Delta Pi Sorority, Hannon has worked to strengthen the Cowboy community. She has also served in guest relations for the ConocoPhillips OSU Alumni Center, volunteered through OSU's Into the Streets and served as public relations director for the Global Medical Brigades.
"College is definitely not easy, and having support from my professors and mentors has impacted my life for the better," Hannon said. "My proudest accomplishment is becoming the woman I am today."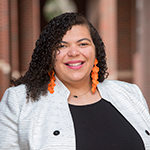 Kaitlyn Kirksey, from Stillwater, majors in family and consumer sciences education. She plans to teach high school family and consumer sciences classes and become a Family, Consumer and Community Leaders Association (FCCLA) advisor. Kirksey is the OSU Student Government Association student body president, has held leadership facilitation and marketing internships and volunteered as a campus tour guide.
"Student teaching was an experience that stretched me and helped me become a better professional and person," Kirksey said. "I had the opportunity to fall in love even more for family and consumer sciences, and I can't wait for the opportunity to touch the lives of students in my own classroom."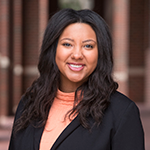 Kelsey Lauerman, from Cushing, Oklahoma, majors in child and family services. She plans to attend law school this fall, specializing in family law for domestic violence survivors, families and juveniles. Lauerman has served as a College of Education and Human Sciences Ambassador, campus tour guide and member of Big Brothers Big Sisters. She also was a law intern at Wings of Hope Crisis Services. She describes her most impactful OSU experience as her developmental disabilities class, in which she partnered with a student with a developmental disability for the "Let's Take a Walk" program.
"My proudest accomplishment at OSU has been all of the lives I have impacted," Lauerman said. "I feel like I was truly able to make a difference."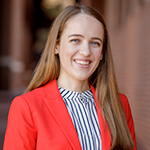 Madison Brook, from Tulsa, majors in interior design. She is pursuing a master's in interior design with plans to work for a commercial design firm specializing in healthcare design. Brook mentored freshmen through the College of Education and Human Sciences P.E.T.E. Project, a residential program connecting students in the college, and has served as a College of Human Sciences ambassador and chapter president of three organizations: Phi Upsilon Omicron, the American Society of Interior Designers and the International Facility Management Association.
"My proudest accomplishment has been watching the freshmen I mentored find their place at OSU," Brook said. "Freshman year is a year of growth, change and challenges, and I have been so blessed to work with many freshmen, helping them find their home at the university I love so much."
MEDIA CONTACT: Brittany Bowman | 405-744-9347 | brittany.bowman@okstate.edu