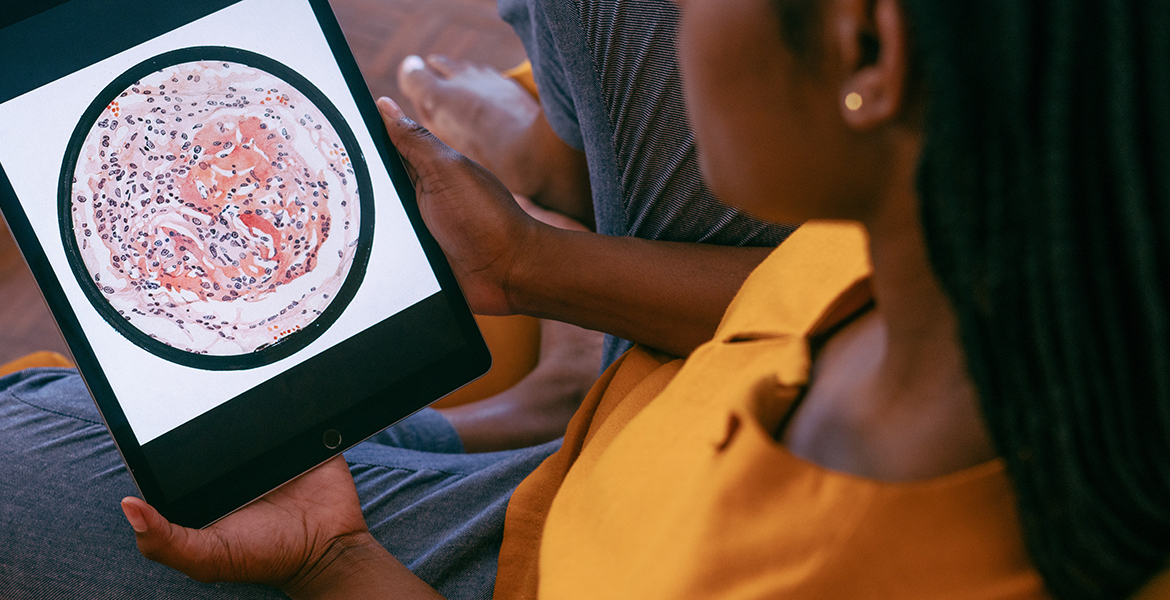 Science fair students persevere amidst coronavirus challenges
Wednesday, April 1, 2020
With events nationwide cancelling due to coronavirus, leaders of the Oklahoma State Science and Engineering Fair (OSSEF) found a way for nearly 200 student competitors to continue showcasing their research … all while keeping a safe social distance.
Dr. Julie Angle, OSSEF director and Oklahoma State University associate professor in science education, and OSSEF committee members quickly understood major adjustments would need to be made if the event was to continue. In a matter of days, the event originally set for March 26-28 on the OSU campus, was reformatted to be entirely virtual, no small task with junior and high school divisions, and 85 OSU faculty and graduate student judges.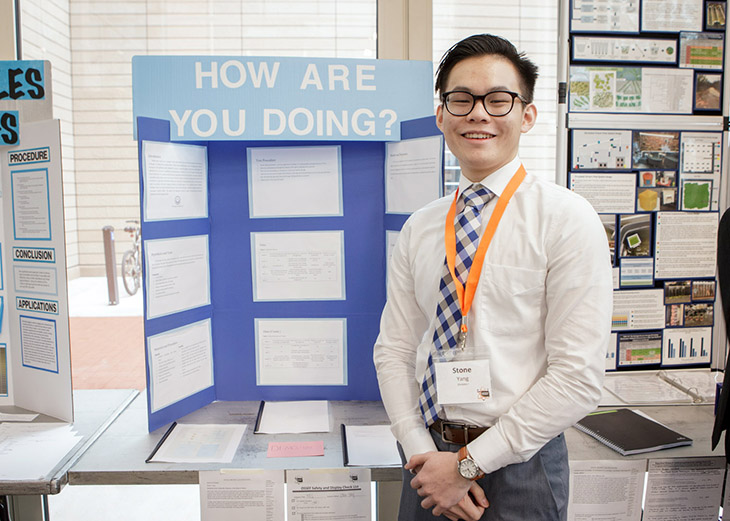 "Re-envisioning a large statewide research event is a lot of work," Angle said with a laugh. "At first we had to cancel all physical operations including the 400-person OSSEF Special Awards banquet. As a team, the OSSEF Steering Committee notified the Senators, Representatives, and donors who had planned to attend the event. Then we needed to figure out how to judge and recognize students for their research endeavors.
In the virtual format, judges read students' abstracts, and students submitted a picture of their presentation boards. Judges individually selected first, second and third place projects. In the weeks ahead, Angle will run data analyses to determine winners and an online awards ceremony will be held to recognize achievements.
The reimagined virtual fair has been well received by most all involved.
"These students have worked all year on their research projects and are grateful to have someone still read over their abstracts and research plans," Angle said. "'I have received emails from teachers saying, 'When everything else is cancelling, I truly appreciate you allowing our kids to have this event.'"
One of those teachers is Betty Henderson from Bartlesville High School, who has been an OSSEF student sponsor for 32 years.
"I can say that in all that time, I am proudest of getting students to this fair and the most grateful," Henderson said.
The OSSEF recognizes research projects in 10 categories:
Animal Sciences
Chemistry
Engineering
Earth and Environmental Sciences and Natural Resources
Mathematics and Computer Science
Medical and Health Science
Microbiology and Biochemistry
Physics and Astronomy
Plant Science
Social and Behavioral Science
Judges, who were assigned to each category, ranked and selected the top five student research projects. First, second and third place winners are determined for all 10 categories in each of the two divisions as well as winners for over 15 special awards. The OSSEF Steering Committee plans to hold a virtual/online awards ceremony to formally recognize students' achievements.
Despite the challenges, Angle is proud of the work by the entire OSSEF Steering Committee. As a former high school science teacher and science fair coach, she especially appreciates the support of judges, OSU faculty and student volunteers – many of whom returned from last year.
"When you mentor students in research, you are addressing key science and engineering practices," Angle said. "You are helping students to conduct research, to analyze their data, and to communicate their results. This is more than what a typical science classroom can provide and strengthens their College and Career Readiness."
Related stories
Julie Angle receives science education award
MEDIA CONTACT: Brittany Bowman | 405-744-9347 | brittany.bowman@okstate.edu