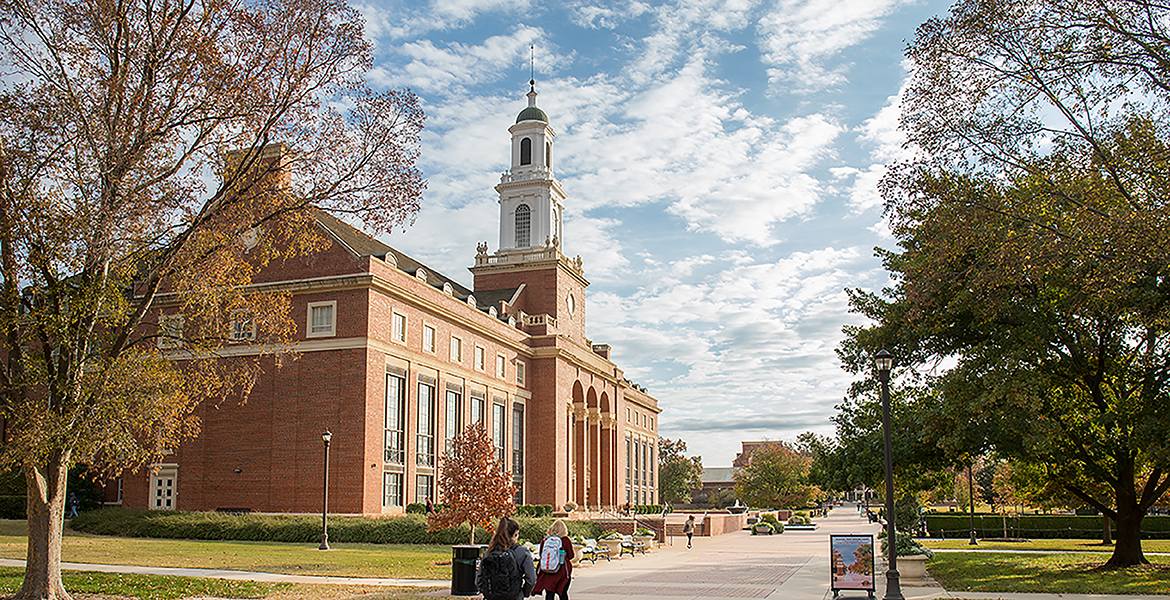 Students recognized for diversity and service efforts
Tuesday, April 14, 2020
The Colleges of Education, Health and Aviation and Human Sciences recognized two students for their distinguished diversity and service efforts this year.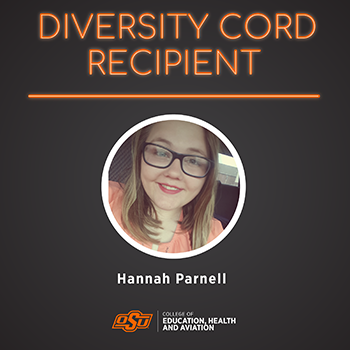 Hannah Parnell of Sand Springs, Okla., is being honored for her participation in the college's Diversity Cord Project. She will receive a special cord honoring her personal commitment in understanding issues related to diversity to wear during commencement in December 2020 for spring 2020 graduates, where she will be recognized for earning a bachelor's degree in elementary education. In its second year, the Diversity Cord Project seeks to make Oklahoma State a more inclusive and supportive place for diverse individuals through engagement events such as lectures, performances and other campus and community activities.
Mary Mach, academic advisor and coordinator of the Diversity Cord Project, has worked closely with Parnell over the years.
"We are so proud of her for completing all the necessary steps in order to receive the cord," Mach said. "Hannah attended multiple events that were focused on understanding diversity and equity both on OSU's campus, within our Stillwater community and beyond. The Diversity Cord Project is an initiative that a small task force of colleagues began in Fall 2018. All College of Education, Health and Aviation and College of Human Sciences students are encouraged to participate!"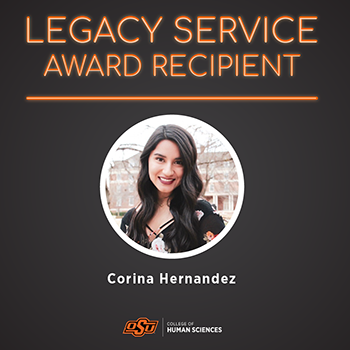 Corina Hernandez of Elk City, Okla., is the recipient of the inaugural Legacy Service Award. The award recognizes a student who establishes and demonstrates a consistent pattern of service to others throughout their college career. Hernandez is set to graduate in May 2020 with a bachelor's degree in human development and family sciences and a master's degree in communication sciences and disorders.
Scott King was Hernandez's supervisor during her time with The P.E.T.E. Project living-learning program and as a teaching assistant.
"I consistently heard from the students Corina works with about how amazed they are at her dedication to them and all the people she has served," King said. "Corina has spent hundreds of hours every year I have known her investing her time in our students. She has truly left a legacy of serving the students of our college."
MEDIA CONTACT: Brittany Bowman | College of Education, Health and Aviation | 405.744.9347 | brittany.bowman@okstate.edu