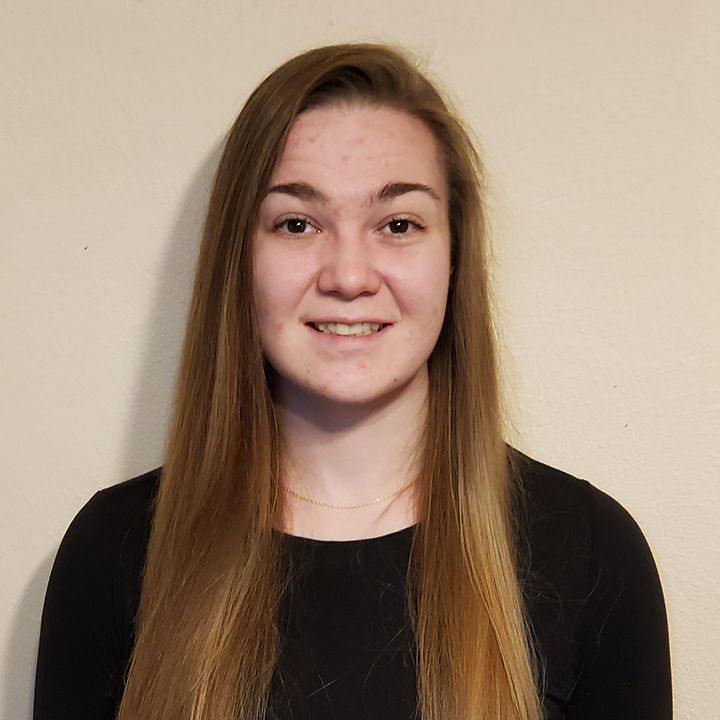 Health and human performance doctoral student wins national scholarship
Tuesday, January 19, 2021
Stephanie Sontag, a health and human performance doctoral student, received the National Strength and Conditioning Association (NSCA) Foundation Women's Scholarship.
Sontag was one of 190 applicants for several NSCA scholarships this year, according to the NSCA website. Dr. Nicole Dabbs, NSCA Foundation Board president, said Sontag stood out.
"She is an outstanding student with an extremely bright future," Dabbs said. "We are proud to support Stephanie in her studies to be a future leader of the strength and conditioning industry."
Sontag researches muscle physiology, specifically muscle fiber composition, motor unit behavior and resistance training. While still in the early stages of research planning, Sontag plans to specifically recruit female research participants, an underrepresented demographic in the health and wellness field.
"Many studies utilize primarily male participants," Sontag said. "However, women lead active lives, too, and it is important they have a representation in scientific literature."
Once COVID restrictions ease, one of Sontag's research projects will isolate a hand muscle and investigate how its motor units adapt in response to resistance training. Specifically, she will be looking at how muscle growth, known as hypertrophy, influences these changes.
"It's common to think the larger the muscle, the stronger the muscle is," Sontag said. "This is generally true; however, recent research shows a person's strength may depend on much more than muscle size, things like why the muscle grew, its neuromuscular behavior and the quality of the muscle."
Technology in OSU's Applied Neuromuscular Physiology Lab enables Sontag to collect muscle biopsies the size of a pencil eraser without the study participant feeling more pain than might accompany a "large muscle cramp."
"The facilities at OSU enable me to do research I could only dream of doing at many other universities," Sontag said. "When it comes to muscle physiology research, OSU is on the cutting edge."
Sontag says she didn't expect to pursue a career researching muscle physiology. Instead, she planned to become a physical therapist, a career she says is common for people interested in sports and fitness.
"When I heard about a research study collecting muscle biopsies, I signed up," Sontag said. "After completing the study, I volunteered to help and was hooked. I knew becoming a researcher in exercise science was what I wanted to do."
Past OSU students have also been named NSCA scholarship recipients, and Sontag credits the quality of the OSU program and her professors' dedication for hers and other OSU students' success.
"We have professors specializing in areas from neuromuscular adaptations to tactical strength and conditioning," Sontag said. "I have really enjoyed my classes so far because of that diversity of perspectives."
Sontag wants to use what she learns at OSU to encourage other women to pursue strength and conditioning careers.
"It's important for women to know there are women in the field making a difference," Sontag said. "There are not many female strength and conditioning professors, and I want to change that."
MEDIA CONTACT: Brittany Bowman | 405-744-9347 | brittany.bowman@okstate.edu