OSU's School of Architecture recognized in DesignIntelligence rankings
Friday, October 18, 2019
Oklahoma State University's School of Architecture was recognized as one of the top architecture schools in the country in three different categories in DesignIntelligence's annual rankings.
OSU's School of Architecture was recognized in the following categories:
"Most Admired Schools" – OSU ranked in the top quartile of all accredited Schools of Architecture, and top 20% of all public institutions with an Architecture program. The Most Admired category specifically asks "Which architecture schools do you most admire for a combination of faculty, programs, culture, and student preparation for the profession?"
"Most Hired from Schools" – OSU was noted in the category of schools graduating 20-49 students annually, for being a school that firms find desirable when hiring new graduates.
"Most Admired Architectural Educator" – On a very short list of 29 educators from across the country, Professor Moh'd Bilbeisi of OSU Architecture was recognized for the third time in this prestigious national group for having a memorable and lasting impact on students. On the DesignIntelligence website, this comment was received about Professor Moh in the survey: "He's an incredibly inspiring source of energy with a skill set of quality design and incredible presentation skills that inspire young architects to want more!"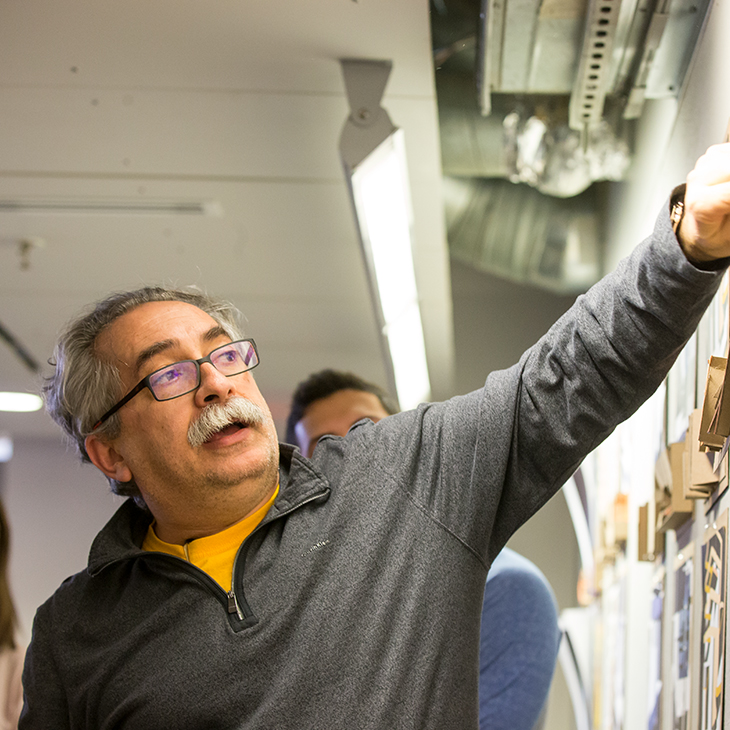 DesignIntelligence conducts the survey every year, ranking undergraduate and graduate programs from the perspective of the professional practitioners who hire and supervise graduates of architecture, landscape architecture and interior design programs. Surveys were sent to hiring professionals, deans and chairs, students and recent graduates.
For context, there are 160 accredited architecture programs in 139 institutions in the United States. Of the 139 institutions, only 82 are public universities. OSU is one of those public universities and hosts approximately 250 of the 25,000 nationwide architecture students.
Suzanne Bilbeisi, head of the School of Architecture at OSU, stated, "It is truly the accomplishments not only of our current students but more importantly of our alumni, and the reputation they create for OSU Architecture wherever they are that brings us this recognition. We are proud of our alumni!" She further noted that "to achieve these recognitions and rankings given the size and location of our school is an accomplishment that we can all be very proud of."
For a list of the full rankings, visit: https://www.di-rankings.com/
RELEASE CONTACT: Jeff Hopper | CEAT Marketing | 405-744-2745 | jeff.hopper@okstate.edu