Oklahoma State University is searching for 14 new strategic faculty positions in engineering
Wednesday, October 20, 2021
Media Contact: Kristi Wheeler | Manager, CEAT marketing and communications | 405-744-5831 | kristi.wheeler@okstate.edu
The College of Engineering, Architecture and Technology at Oklahoma State University is expanding by 14 engineering faculty positions to support Oklahoma's Engineering Initiative.
Engineering is vital to Oklahoma's economy, with more than 64,000 engineering and engineering management jobs in the state. It is a field that is producing billions of dollars a year.
In June, the Oklahoma State Regents for Higher Education and the state's legislature made the decision to invest in expanding engineering research and academics in Oklahoma. OSU is seeking engineering faculty in interdisciplinary or cutting edge areas of aerospace, energy, software/hardware interface, and advanced manufacturing.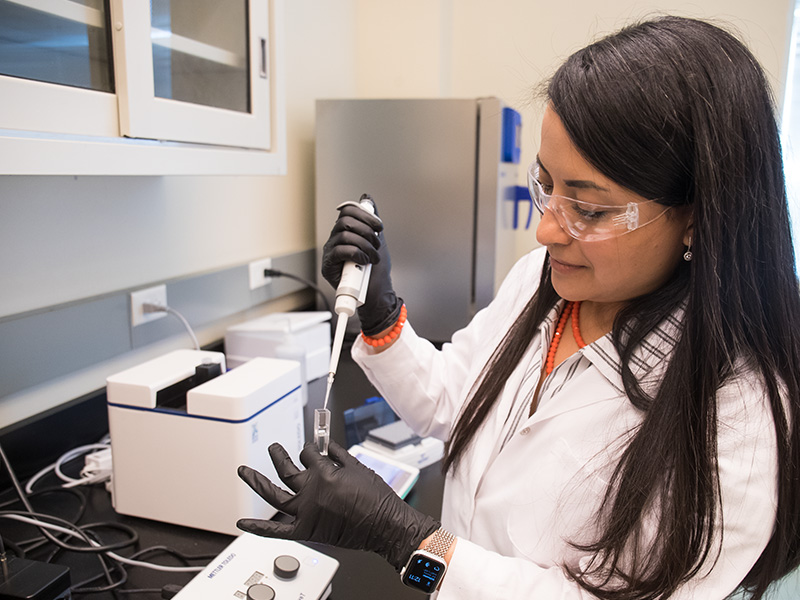 New OSU faculty will work with graduate and undergraduates to pursue research, teach engaged students, and introduce their work to K-12 STEM students to challenge them to change the world. This initiative will help develop the next generation of engineers and partner with industry on the next generation of innovation.
In order to support these initiatives, OSU is seeking energetic engineering faculty to support growth in both research and graduates.
CEAT is a community of scholars, innovators and leaders who are changing the world. The preparation of professionals that anticipate the needs of a changing world is at the nexus of society, economy, ethics, sustainability and humanity. The college is committed to training leaders and processionals who innovate, design and build a resilient and sustainable local, regional and world economy.
The college is also committed to excellence in hiring diverse faculty that will mentor or rapidly growing population of women, Native American and racially diverse engineering students, strengthening educational learning and leadership through collaboration.
The OSU infrastructure has state-of-the-art research, teaching and makerspace facilities for graduate and undergraduate students in invent their future through collaborative team projects, hands-on learning, faculty and student engagement, and industry partnerships.
Positions in architectural engineering, chemical engineering, civil and environmental engineering, electrical and computer engineering, industrial engineering and management, mechanical and aerospace engineering, and engineering technology (FEMP) are all being considered.
Positions will be posted here, starting as early as next week.