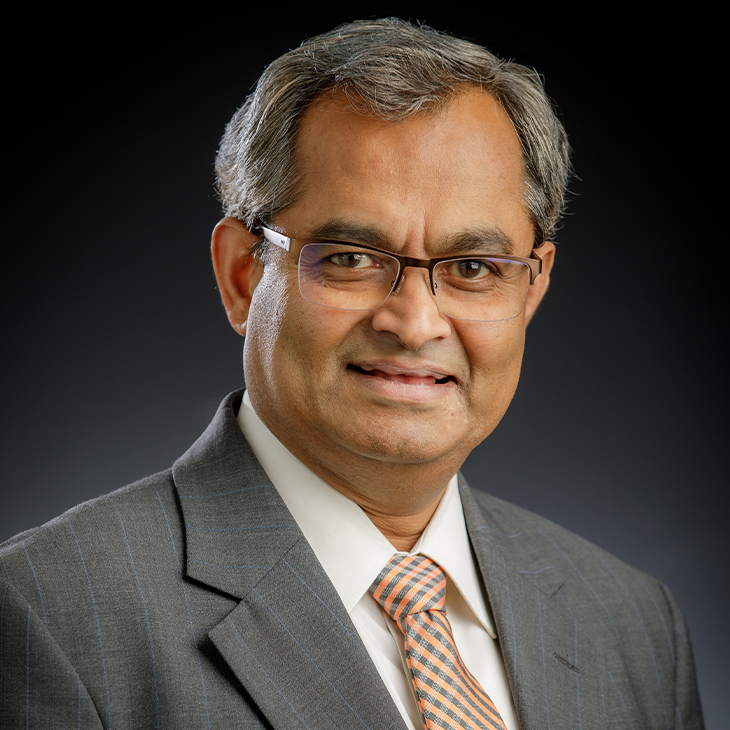 OSU researcher continues to battle pandemics
Thursday, April 1, 2021
Dr. Sunderesh Heragu, Regents Professor and head of the School of Industrial Engineering Management, has found a new application for research conducted years ago.
In 2015, Heragu led a group of researchers in developing a rapid response system for health care workers based on systems used during the H1N1 pandemic. The research developed a system that provided measures for rapid, safe inoculations, as well as a resource allocation system to efficiently and effectively use the resources in highest demand during a pandemic.
In 2021, with the adoption of multiple vaccines for COVID-19, Heragu's research has, once again, provided invaluable, safer and more efficient systems for inoculations and resource allocation.
"As policymakers address how to bolster mass vaccinations for COVID-19, drive-through vaccination sites offer a means to inoculate people faster and with less waiting and confusion as compared to other mass vaccination approaches," Heragu said in a recent interview conducted by the Associated Press.
Heragu's research is based largely around the use of a drive-through vaccination clinic used by the Louisville Health Department in response to the H1N1 pandemic in 2009. The clinic inoculated over 19,000 residents in just a little over a day and a half. The Louisville drive-through clinic provided a basis for the teams' research and a starting point from which to refine and develop a model that could be easily adapted to any community for a multitude of applications.
Heragu's work has been cited in more than 60 national and international media outlets including American Association for the Advancement of Science, Morning Star, NewsBreak, PR Newswire, Science Tech Daily, The Street, WebMD, Yahoo News, and others. An op-ed he wrote also appeared in Fox News.
"This could readily be done in literally every single community, transforming the trajectory of the COVID-19 pandemic once and for all," Heragu said.
MEDIA CONTACT: Jeff Hopper | CEAT Marketing | 405-744-2745 | jeff.hopper@okstate.edu