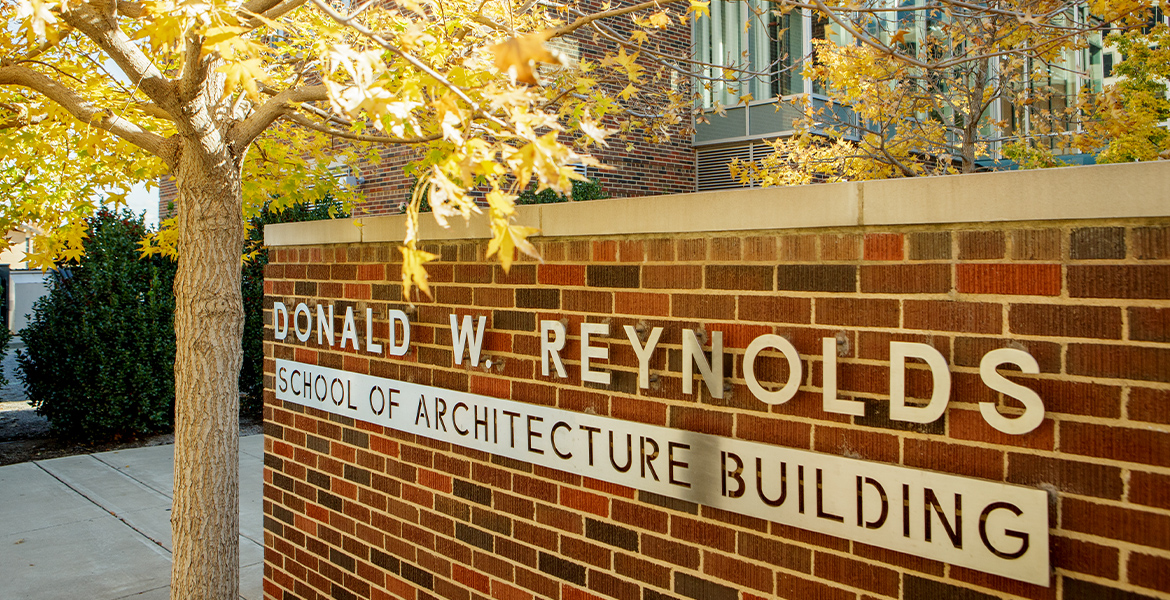 Team of architecture students achieves finalist in 'Tactical Urbanism NOW!' competition
Monday, March 8, 2021
Students from Architecture 5117 Urban Studio recently achieved a finalist position in the "Tactical Urbanism NOW!" competition. The competition is a worldwide competition for all ages and experience levels.
The finalist group from OSU had the opportunity to transform the city of Dharavi in India. Students Hope Bailey, Scott Cornelius and Devin Weddle were a part of the team that developed Basin, a combined sanitation and public space. Through rainwater collection, a single basin provided sanitation needs for 40,000 people and a lounge/gathering space for citizens.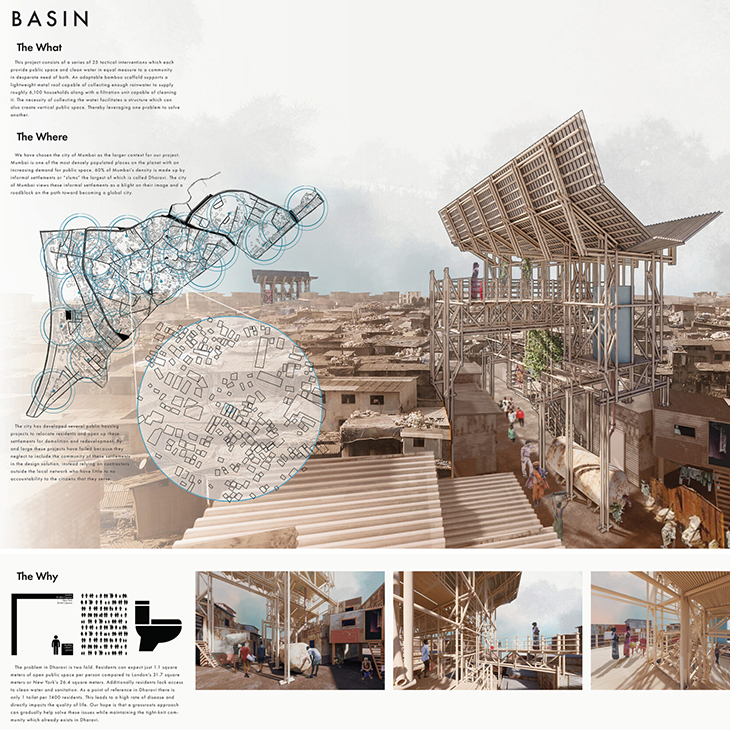 Dr. Seung Ra, Associate Professor in the School of Architecture, explained the competition is an international design competition. "TerraViva Workshop organizes the competition: an international didactic platform from Milan, Italy," Ra said. "Terra Viva Workshop holds design competitions each year with various themes to promote cultural and innovative ideas linked to design, architecture, and urbanism. This year's theme was about tactical urbanism."
The idea of tactical urbanism is short-term and low-cost solutions to cities where public space goes beyond traditional aspects such as parks and town squares. "We were challenged in this competition to generate ideas for a city where the design went beyond traditional notions," Ra said. "The goal was to explore and conduct experiments with new urban scenarios. Our design studio focused on how architecture engages the city in the course of myriad encounters: new challenges, new possibilities, and new configurations. Ultimately, students were challenged to view and study public space by developing an innovative and contemporary relationship between architecture and the city."
The research put in by the design studio will help understand urban scenarios, which can help promote things such as social exchange, community activities and citizen interaction through the use of multifunctional designs. "Our students investigate and research urban scenarios," Ra said. "They use their imagination to propose a concept that takes urban space to another level. They transform it into a more liveable and lively living space."
Dr. Nathan Richardson, associate professor in the School of Architecture, explained that the competition was much more in detail than the other competitions the urban studio has participated in. "The students picked their location for this competition," Richardson said. "However, the ideas that they came up with were transferable to similar locations. That challenged students to think about design a little differently, like how the system could be adapted to other locations."
"We encourage students to study issues that are very important to them," Richardson said. "Throughout the studio, we have a lot of students looking at a wide range of things that interest them. The finalist group of this competition was really focused on water quality."
Richardson explained that he is proud of the students for the recognition their ideas have garnered. "Well over half of the students in the urban studio received recognition either nationally or internationally," Richardson said. "I admire the concern and care they have for developing economies where they don't have the facilities we do. This team (Bailey, Cornelius and Weddle) did their very best to understand what people are going through."
OSU CEAT congratulates the team and the urban studio for all their accomplishments with this competition and this year.
MEDIA CONTACT: Kaitlyn Mires | CEAT Marketing | kamires@okstate.edu