CEAT Celebrates The Legacy of Dr. Martin Luther King Jr.
Monday, February 7, 2022
Media Contact: Kristi Wheeler | Marketing and Communications Manager | 405-744-5831 | kristi.wheeler@okstate.edu
The College of Engineering, Architecture and Technology (CEAT) celebrated Dr. Martin Luther King Jr. by participating in several activities and events held in the community and at Oklahoma State University.

Seven CEAT students entered the MLK Essay Contest — five undergraduate and two graduate students. The prompt given to students was based on how students intend to work toward a more equitable society and how the university could support those efforts. There were 32 entries overall, 17 from graduate students. Of these entries, two CEAT students were awarded the first and third place scholarships. Shelby Maggard, who is a civil engineering major junior, placed first in the contest and was awarded a $1,500 scholarship. Junior civil engineering major Robert Owens III placed third in the contest and was awarded $500. The scholarships were funded by OSU's Vice President for Institutional Diversity, Dr. Jason Kirksey.

CEAT senior architecture major Doreen Adesola, was one of the nine winning submissions selected in the 2022 OSU Advocacy through Artivism Contest. This year's competition aimed to highlight the stories, experiences and histories of diverse and underrepresented peoples through visual art. Adesola's piece, "The Black Woman's Strength," symbolized the strength of African American women in the community.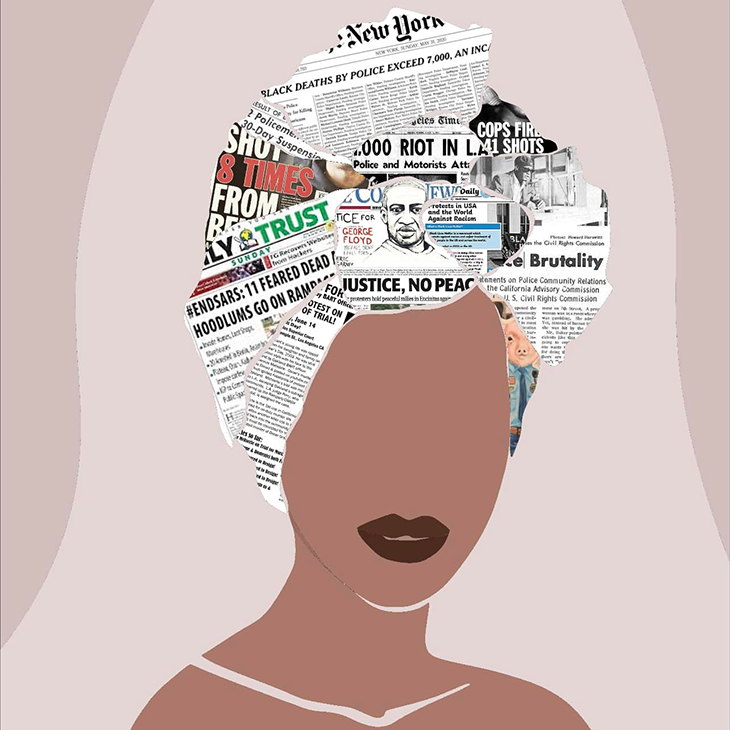 Members of CEAT also participated in the activities held the week approaching MLK day. On Jan. 17, CEAT members attended the collaborative march formed by Stillwater Community United and OSU in honor of Dr. King. "An Evening with Soledad O'Brien" was held on Jan. 20 in The McKnight Center for the Performing Arts where the well-known journalist was interviewed and the winners of the annual art and essay contests were announced. O'Brien was the keynote speaker for OSU's 2022 MLK celebration week.

OSU's MLK Day Celebration concluded with more than 100 OSU students spending the weekend on a tour of the Greenwood District in Tulsa on Jan. 22. CEAT students learned about Black Wall Street and the 1921 Tulsa Race Massacre. The tour explored the entirety of Black Wall Street, Ellis Walker Woods Memorial and Greenwood Rising.

While campus was closed for MLK Day, many students spent the holiday volunteering at service projects for Habitat for Humanity, Mt. Zion Baptist Church and the Family Resource Center (FRC).

A full list of the winning essay and art contest submissions can be found here: https://news.okstate.edu/articles/communications/2022/famed_journalist_obrien_speaks_about_life_and_legacy_of_mlk.html
Story By: Bailey Sisk | basisk@okstate.edu