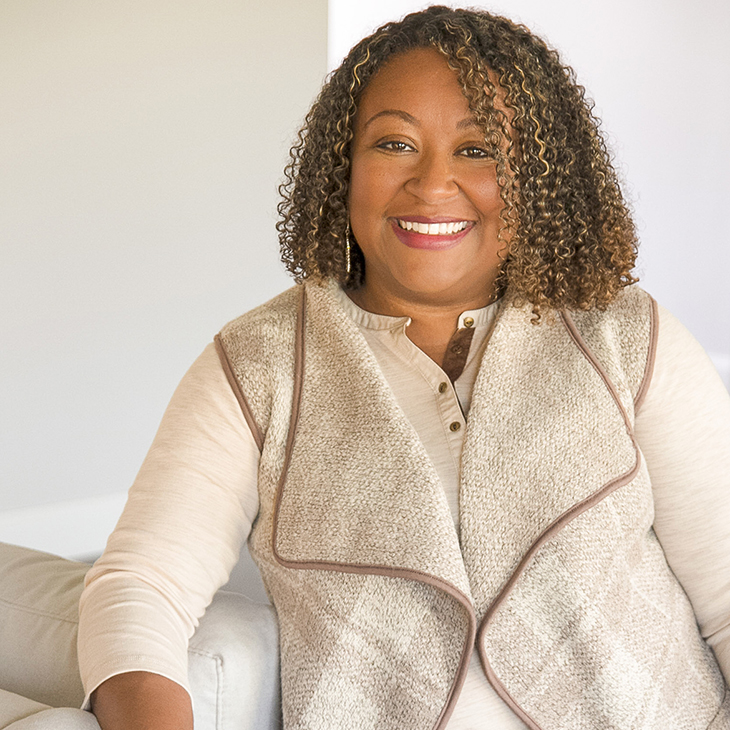 COM alum gives back by mentoring, supporting students
Wednesday, February 17, 2021
Very few people know what they're going to be when they grow up before they even enter kindergarten, but not Dr. Nicole Washington.
"When I was 4 years old someone bought me one of those little doctor kits and from that moment on, I have wanted no other career. I was obsessed with that thing and my family allowed me to 'doctor' them repeatedly, further fueling my dream," said Washington, who graduated from OSU College of Osteopathic Medicine in 2003.
What Washington didn't know was that psychiatry would be the field of medicine she would practice.
"Psychiatry was nowhere on my radar. When I started my third year of medical school, I knew with certainty that I didn't want to go into psychiatry or surgery," she said. "My second rotation was psychiatry and I fell in love. I knew that I wanted to work with patients with severe mental illness. I love being able to be there for people at some of the lowest times of their lives and help them see improvement no matter how small."
Washington is now founder and chief medical officer at Elocin Psychiatric Services in Broken Arrow.
"I am honored that I have the opportunity to impact people's lives in such a meaningful way. Meeting someone at some of the darkest times of their lives and helping them to see a way out is the best part of my job," she said, and she takes pride in caring for Black patients who may have never seen a Black doctor before. "Only two percent of physicians are Black women so being able to provide that visual feels really good."
Washington said attending medical school was a tough time and it was a difficult adjustment for her.
"I was newly married and trying to juggle being a wife and a student was tough. I didn't know anyone at the school when I arrived, so it felt very lonely initially. It took quite a bit of time to find people who I could connect with and build a sense of community," she said. "Once I found it, it helped tremendously. There were people who somewhat understood what this was like and how stressful it was."
Washington continues to give back to her alma mater and its students. She's taught a psychiatry course and served as co-advisor to the Student National Medical Association chapter for several years.
"I love interacting with the students and spending time with them. I hope that they will benefit by knowing that they have a community of physicians rooting for them to succeed."
- Dr. Nicole Washington
Being a Black physician, Washington said she feels a responsibility to mentor medical students, especially those that look like her.
"As a student I had very little interaction with Black physicians, and it was something I felt was lacking. I vowed that as long as I lived in this city that I would make it a point to engage with SNMA and to always provide a connection between those students and the Black physicians in the area for mentorship and support," she said. "It can be difficult for some Black students to find physician mentors who they identify with and relate to, so I hope that within our network they find that someone that can fill that role."
MEDIA CONTACT: Sara Plummer | Communications Coordinator | 918-561-1282 | sara.plummer@okstate.edu