Oklahoma State University's College of Human Sciences will present six alumni awards during its homecoming celebration luncheon on Friday, October 13. Four individuals – Sherre Davidson, Linda Good, Swarna Mandali and Nick Starns – are receiving the college's 2017 Distinguished Alumni Awards. Afework Mulugeta Bezabih and Brittani (Parker) Phillips will be recognized as Rising Stars.
Distinguished Alumni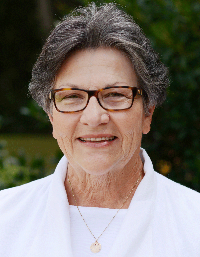 Sherre Davidson earned a Master of Science in family relations and child development from the College of Human Sciences in 1973. Davidson was the first child development specialist hired in the state of Oklahoma in 1974, a role she defined for child development in child abuse prevention and prevention of behavioral disorders in young children. She also developed parent education services, provided individual parent consultation and counseling and development evaluations for children birth through six years of age. Davidson supervised more than 150 child development and guidance specialists in Oklahoma throughout her career. Since 2003 and continuing after her retirement in 2010, she founded Oklahoma's first Healthy Steps site in Stillwater. Healthy Steps incorporates early childhood professionals as pediatric team members to ensure babies and toddlers receive nurturing parenting. Davidson also earned a Bachelor of Science in psychology from OSU in 1971.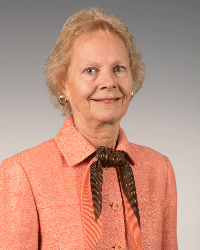 Linda K. Good earned two degrees from the OSU College of Human Sciences – a Master of Science in clothing, textiles and merchandising in 1974; and a doctorate in clothing, textiles and merchandising in 1986. She then spent two years as director of the Center for Apparel Marketing and Merchandising at OSU. Her career includes time as a graduate teaching associate and research associate in the College of Human Sciences at OSU. Since 1988, Good has been on the faculty at Michigan State University. She was promoted to full professor in 2001 and currently serves as director of graduate studies for the Department of Advertising and Public Relations. An active and accomplished researcher, Good has generated more than $417,000 through grant proposals and she has produced 46 refereed publications and made 50 conference presentations. Good is a member of the International Textile and Apparel Association and the American College Retailing Association.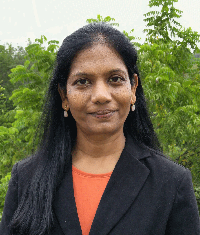 Swarna L. Mandali earned a doctorate in human environmental sciences with a nutrition specialization in 2001. Mandali is a professor in the Department of Nutrition and Kinesiology at the University of Central Missouri, where she also has served as program director for the Didactic Program in Dietetics since 2006. She was named the first Regina Myers McClain Endowed Professor in Nutrition in 2013. Mandali was presented with the Excellence in Teaching Award for UCM's College of Health Science and Technology in 2016. She also has been recognized for her work in online instruction with two Rodin Awards of Excellence in Online Education. Mandali's honors include the Emerging Dietetic Leader Award from the Kansas City Dietetic Association in 2007 and the Missouri Outstanding Dietetics Educator Award in 2005. Today, she maintains her connection with faculty and staff at OSU and with the Oklahoma State India Student Association.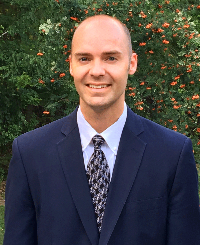 Nick Starns graduated with a Bachelor of Science in hotel and restaurant administration from the College of Human Sciences in 2002. Starns is a Certified Hotel Administrator with extensive experience as a leader for hospitality venues and hotels. He currently serves as the general manager of the historic Hampton Inn and Suites by Hilton in Exeter, New Hampshire. Prior to his move to New Hampshire, he was the area general manager for the Artesian Hotel, Casino and Spa and Chickasaw Retreat and Conference Center in Sulphur, Oklahoma, for five years. He also worked at the WinStar World Casino and Resort in two different positions – as the operations manager for non-gaming amenities and as the hospitality manager. Starns is a two-time alumnus of OSU, also earning a Master of Business Administration.
Rising Stars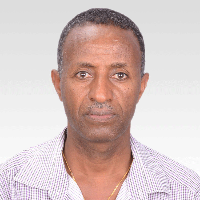 Afework Mulugeta Bezabih earned a doctorate in human environmental sciences with a specialization in nutritional sciences in 2009. He is an associate professor and Ph.D. program coordinator in the School of Public Health, College of Health Sciences at Mekelle University in Mekelle, Ethiopia. Afework is responsible for developing the Master of Science program in nutrition and the Ph.D. program in Public Health for Mekelle University. He was chosen at Instructor of the Year for 2013-14 and has conducted award-winning research, receiving a national honor for Best Multidisciplinary Research on Hepatic Veno Occlusive Disease. Afework also serves as a consultant to the Ministry of Health in Ethiopia. While pursuing his Ph.D., he was a graduate research and teaching associate at OSU from 2006-2009. Afework has continued his support of the university by teaching short courses and advising graduate students at Hawassa University.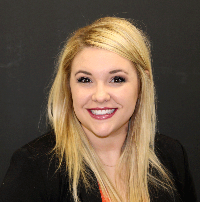 Brittani Parker Phillips completed a Bachelor of Science in human development and family science in 2011. Since 2014, Phillips has been a family and consumer sciences educator at Putnam City North High School in Oklahoma City. In addition to her teaching duties, she serves as an adviser for the Family, Career and Community Leaders of America (FCCLA), as well as the school's student council. Phillips is a strong advocate for family and consumer sciences education at the local, state and national levels and her work includes managing two state FCCLA associations. She is the 2017-18 President of the Oklahoma Association of Teachers of Family and Consumer Sciences. She has served as FCCLA State Director for Nevada and Oregon and as leadership programs manager for TRL Leadership Resources, creating and providing leadership trainings across the country.