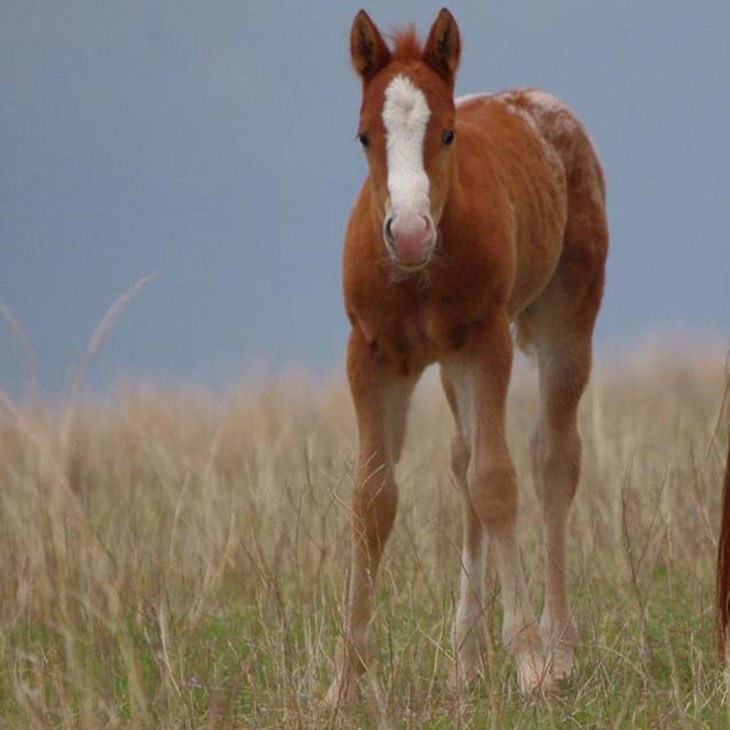 Vesicular Stomatitis: What You Need to Know
Monday, June 29, 2020
Oklahoma State University College of Veterinary Medicine warns animal owners that vesicular stomatitis continues to threaten Oklahoma livestock. A viral disease that primarily affects horses and cattle and occasionally pigs, sheep, goats, llamas and alpacas, vesicular stomatitis cases have been confirmed as close as south central Kansas.
"We more often see the disease in horses. Clinical signs include blister-like lesions in and around the mouth, nose, coronary band and/or sheath/udders, drooling or frothing at the mouth and reluctance to eat," said Dr. Rosslyn Biggs, continuing education director and beef cattle extension specialist at the veterinary college. "Infected animals can also exhibit lameness or laminitis if lesions develop around the coronary band."
Vesicular stomatitis is a reportable disease. Owners should call their veterinarian immediately if they suspect an animal is infected. Any livestock entering Oklahoma from a county where vesicular stomatitis has been diagnosed within the last 30 days or a county that contains a premise quarantined for vesicular stomatitis shall be accompanied by a certificate of veterinary inspection dated within five days of entry.
"Practice good biosecurity and isolate new horses when introducing them to the herd," said Biggs. "Keeping the insect population down can help prevent VS. VS is spread by insect vectors and direct contact with infected animals. There is no vaccine approved for use in horses. Watch for symptoms and report and suspected cases to your veterinarian."
For more information on vesicular stomatitis, visit US. Dept. of Agriculture: Vesicular Stomatitis.
CONTACT: Derinda Blakeney, APR | OSU College of Veterinary Medicine | 405-744-6740 | derinda@okstate.edu