Being the Best Byrd
Thursday, June 10, 2021
Media Contact: Samantha Siler | Communications and Marketing Manager | 405-744-2977 | samantha.siler@okstate.edu
In 2018, cotton acreage in Oklahoma skyrocketed, creating a need in the Oklahoma State University Department of Plant and Soil Sciences for a dedicated, high-caliber professional to serve as a cotton specialist.
The hire was Seth Byrd, and in 2021, Byrd received the Beltwide Cotton Specialist of the Year award. This award is presented to a U.S. cotton specialist who displays exceptional leadership and service performance within the industry, Byrd said.
"This award represents the value you are providing to the industry," said Tyson Raper, 2019 Beltwide Cotton Specialist of the Year. "No cash award is received, but from a value stand-point, winning the award really hits home for recipients."
Byrd grew up in rural North Carolina and later attended North Carolina State University, earning his bachelor's degree in agronomy in 2007.
Once Byrd graduated with his degree in North Carolina, the opportunity arose for him to move to the Midwest to work with producers, applying his research and skills he gained from his undergraduate career, he said.
"I was ready to get out and work one-on-one with producers," Byrd said. "I learned a lot from them, and it's rewarding if I can provide them with even a little information or help make their operation more profitable or productive."
Three years later, Byrd started graduate school studying agronomy at the University of Florida with a focus in irrigation management for potatoes. He also had experience with cotton in Florida, which was the start to his cotton career, he said.
"I have always enjoyed doing new things," Byrd said. "But, it is interesting learning about different commodities within agronomy."
Following his success at UF, Byrd studied under the cotton specialist at the University of Georgia while earning his doctorate in crop and soil sciences. This role sparked his career and his interest within the cotton industry, he said.
"I didn't get truly hooked on cotton until I began researching it during my time at UGA," Byrd said.
Byrd received his doctorate at UGA in 2015 and accepted a cotton specialist job for Texas A&M University.
The resources and cotton industry were booming in Texas, he said. However, his wife, Misha Manuchehri Byrd, was working in the OSU Department of Plant and Soil Sciences as an assistant professor.
"We would alternate weekends of driving back and forth to each other," Byrd said. "The situation started to become a challenge."
Then, in 2018, the cotton specialist position at OSU became available. Byrd could not resist applying, he said, and he eventually got the job.
Byrd and his wife are now in the same town and welcomed their daughter in December 2020.
"The opportunity to really build something sounded extremely appealing to me," Byrd said. "My job at OSU is very different compared to my job in Lubbock."
When he started at OSU, the acreage and farming of cotton in Oklahoma compared to Texas was limited, but it has expanded during the past three years, he said.
"Oklahoma is in the top five states for planting acreage in cotton," said Jeff Edwards, plant and soil sciences department head.
The Oklahoma cotton industry began in the southwest corner, but it has expanded across the state.
Cotton as a commodity is not finished once it has been harvested, Byrd said, but rather it goes through many phases before and throughout the production cycle.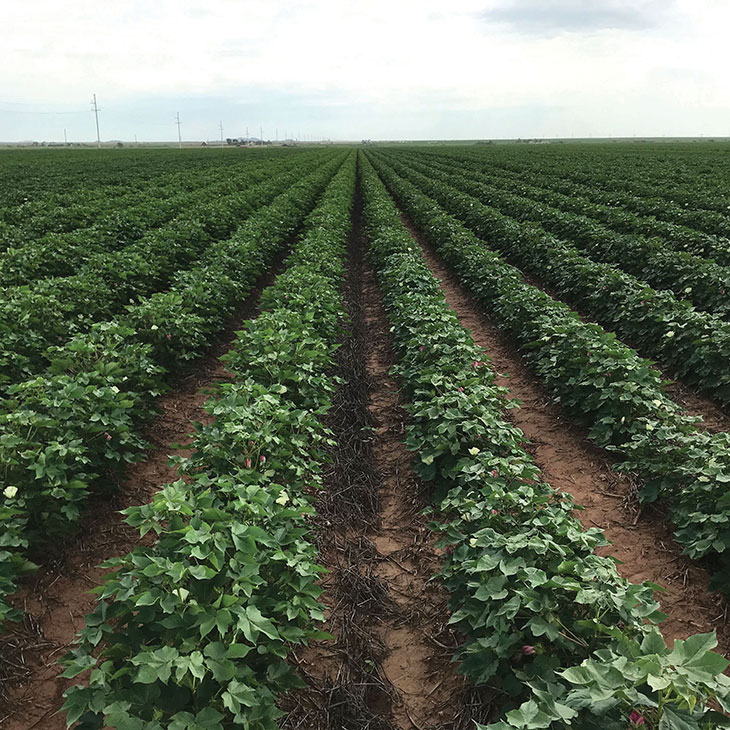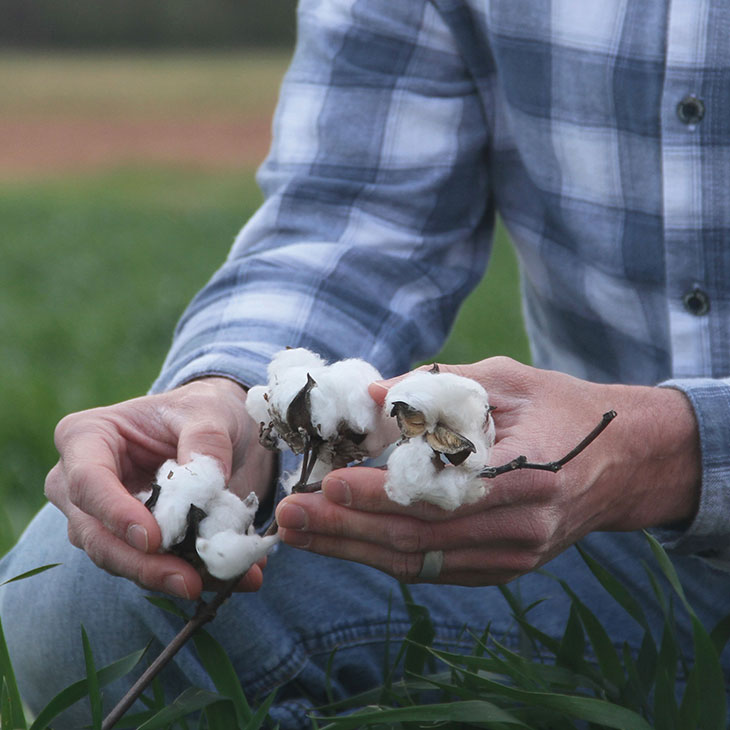 "Cotton requires a lot of management to produce, and there is also some intensive processing after harvest," Byrd said. "There are many steps and people involved in the production and harvesting of cotton."
As a cotton specialist for OSU, Byrd said he focuses on the producer and research aspects of cotton.
"For the producer side, I set up on-farm variety trials, field visits and meetings with producers," Byrd said. "For the research side of my job, I do a lot of work with irrigation, small plot variety trials, and almost every single input of cotton production."
What motivates Byrd are the people with whom he works, he said. He has endless opportunities to work with great people in the cotton industry, including producers, consultants, fellow cotton specialists, researchers, commodity organizations and allied industry representatives across the nation, he added.
"I learn a lot from producers," Byrd said. "I typically end up asking them more questions than I get asked, but hopefully we're learning from each other, and I think that's the overall goal of my program."
The Beltwide Cotton Specialist award is voted on by cotton specialists across the nation.
"Seth really deserved this award," said Raper, who serves a cotton specialist at the University of Tennessee. "He benefits the grower and focuses on what will benefit the industry."
Receiving the award helped Byrd gain confidence that his work is appreciated, he said, and added an increased level of value to his job.
"It's gratifying to receive this award by the guys you looked up to in your youth," Byrd said. "Knowing that you're in the same playing field as them is humbling."
Byrd has made many new connections and has brought plenty of depth to the plant and soil sciences department in the short time he has been at OSU, Edwards said.
His efforts provide a huge contribution to the recruitment of cotton scientists and researchers at OSU, Edwards added.
"Byrd's work ethic, expertise, and social and leadership skills were of a high caliber and just what we needed to fill the position," Edwards said.
The work Byrd has done for OSU has been tremendous, Edwards said. Byrd has created an environment of success, networking and engagement, Edwards added.
"We are fortunate to have Byrd," Edwards said. "He truly represents our program in such a positive manner."
---
Story By: Payton Randle | Cowboy Journal