2022 Otto S. Cox Graduate Fellowships awarded
Friday, October 21, 2022
Media Contact: Harrison Hill | Senior Research Communications Specialist | 405-744-5827 | harrison.c.hill@okstate.edu
At Oklahoma State University, the Otto S. Cox Graduate Fellowship for Genetic Research helps students stand out in the field of genetics research.
Students earn the annual fellowship by showcasing proven records of genetic inquiry and the potential to impact the discipline in the future.
This year, two OSU students won the fellowship, which provides a $1,000 stipend and recognition for pursuing challenging work in a rapidly evolving and critical research area.
"Since 2014, the Cox Fellowship for Genetics Research has been propelling the careers of young researchers in this critical domain," said OSU Vice President for Research Kenneth Sewell.
Past recipients of the Cox Fellowship have gone on to study phenomena as diverse as the neurochemistry of the link between childhood adversity and addiction to the degradation of fish habitats, he said. Other alumni of this fellowship are continuing to pursue advanced degrees or have established laboratories at universities, government agencies or in the pharmaceutical industry.
"Clearly, the Cox Fellowship is having its intended positive impact," Dr. Sewell said.
This year's recipients:
Miruthula Tamil Selvan, doctoral candidate in veterinary biomedical sciences
Bryan Naidenov, doctoral candidate in biochemistry and molecular biology

---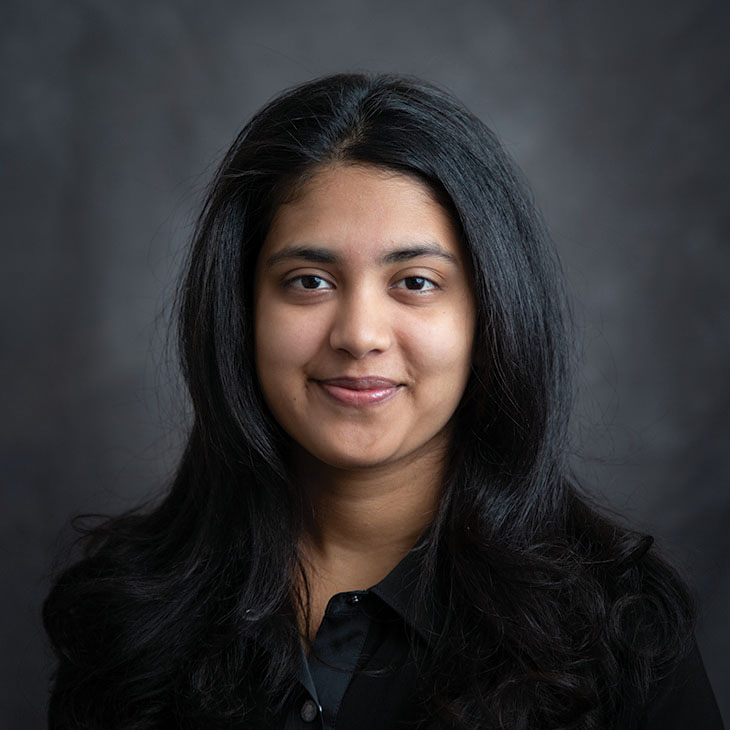 Selvan's research is focused on "Immunopathogenesis of the SARS CoV-2 delta variant in the feline model."
"The project aims to identify the critical factors of immune dysfunction caused by delta variants in cats to predict disease development and therapeutic outcomes in humans with COVID-19," Selvan said. "This project also gives a better understanding of the route of infection, clinical signs and transmission potential in cats relative to humans."
This will help researchers better understand the risk of transmission to cat owners, she said.
"I am fascinated by how animals play a crucial role/threat in disease transmission and sometimes part of the solution to the problem," Selvan said.
Selvan was inspired by a book titled Spillover by David Quammen, which discusses the animal origins of emerging human diseases, she said.
"I enjoy the time with cats and Biosafety Level-3 work. I feel like the research work contributes some valuable insights that could benefit both human and animal welfare," Selvan said.
Selvan hopes to use this award funding to attend conferences related to her work.
---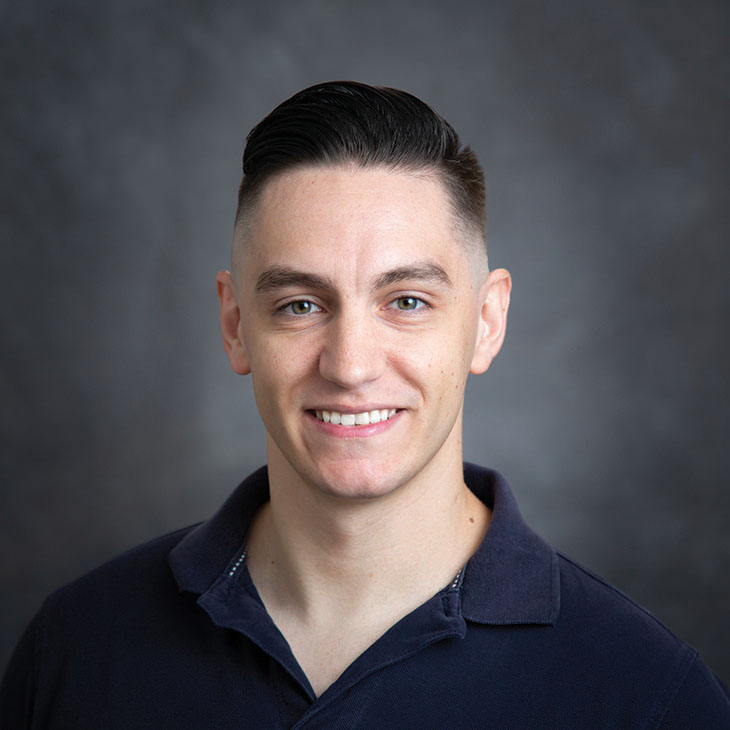 Naidenov's research is concentrated on large-scale genomic analysis of the domestic Salmonella enterica bacterium population using algorithmic and computational methodologies.
"In particular, my work is motivated by the investigation of novel genetic population structure in the American Salmonella enterica population and its consequences on selective gene acquisition and functional antibiotic resistance gain," Naidenov said.
Fifteen years ago, the cost of sequencing even a single genome was a huge barrier to entry, leaving scientists without the whole picture, Naidenov said.
"Now, with improvements to sequencing technologies, one might say our mountains of sequence data are too much for any one person to examine," he said. "In computational genetics, we excitedly undertake this challenge by standing at the intersection of statistics, mathematics, computer science and biology — borrowing from each to construct a clearer picture of the hidden code of life."
The funds provided by this award will help cover travel expenses and registration costs for national and international conferences so that Naidenov can present his work as a poster or oral presentation, he said.
"I believe the active exchange of scientific ideas through oral communication is the best way to foster collaborations and drive innovation," Naidenov said.