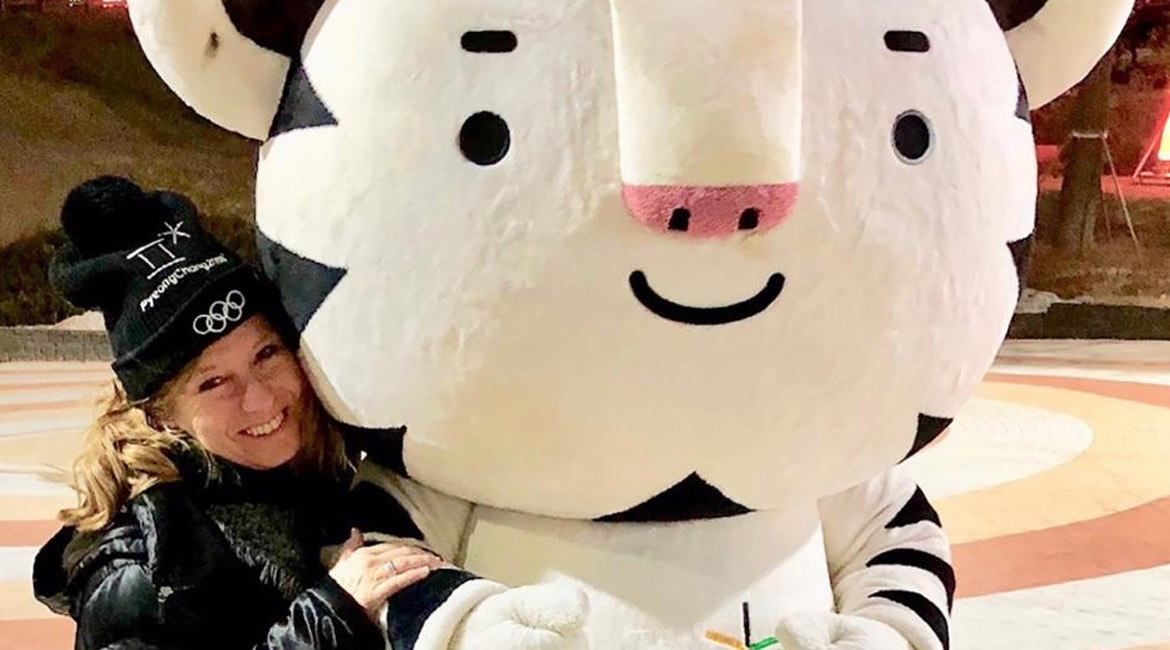 Cowboys at the Winter Olympics
Tuesday, May 1, 2018
Former OSU cheerleader judges men's figure skating event
Lorrie Reed Parker, '80 physical education/health, has been involved in figure skating since she was a baby. Her mother, Margaret Anne Graham Holt, competed in the World Championships in the pairs event with her brother Hugh Graham Jr. and the women's event during the 1950s. As soon as Parker could walk, her mother got her on ice, and she skated in the Tulsa Figure Skating Club's Ice Travaganza annual show before she was 2 years old. It was a family sport with sisters Lisa Reed Pockrus, '83 geology, and Stacey Reed James, '85 accounting, skating, too. All three became members of Kappa Alpha Theta at OSU.
When I headed off the college, I no longer trained to compete," Parker says. "The Tulsa Figure Skating Club invited me to come back and skate in the Ice Travaganza in February of my freshman year. Following my sophomore year, I went to Denver and trained most of the summer. I tested and passed my gold figure and freestyle tests — becoming a double gold medalist had always been a goal of mine!"
Parker is currently on the U.S. Figure Skating Association board of directors as the group coordinator for athlete services. Prior to this position, she served as the chair of the International Committee and chair of the Selections Committee. This is her second time to participate in the Olympics. She served as team manager and technical adviser for the singles and pairs events at the 2010 Olympics in Vancouver, where she lived in the Olympic Village and marched in the opening and closing ceremonies.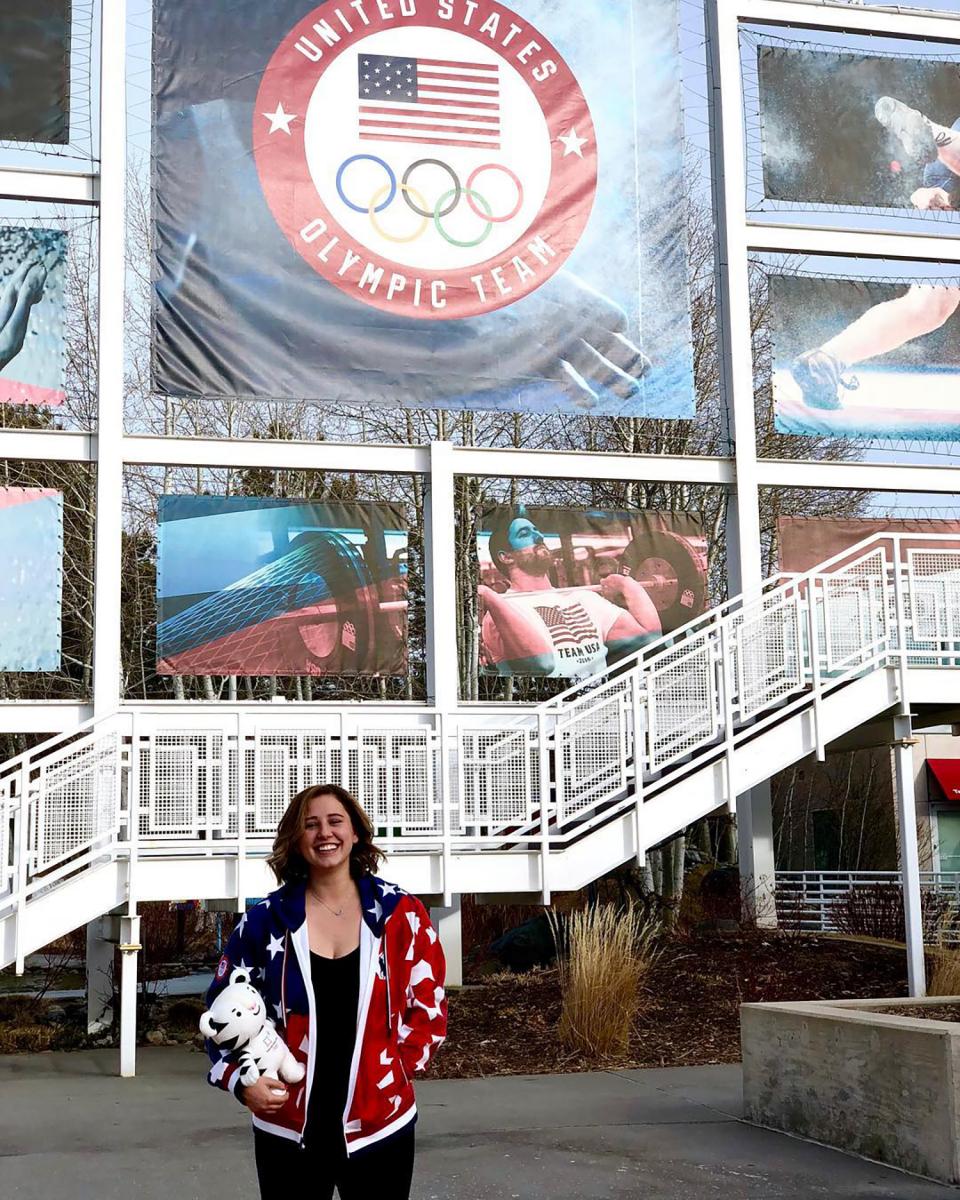 At the 2018 Winter Olympics in South Korea, she served as a judge for the men's team event, judging both the short and long freestyle programs. She also served as a judge for men's freestyle skating (long program). Besides judging, she attended the opening ceremonies and all of the figure skating events. Parker says she enjoyed watching other events such as men's slopestyle skiing, speed skating, short track and curling. When she toured the Olympic village, she ate in the dining hall with athletes from all over the world including a table with a group from North Korea.
"Watching the parade of athletes and seeing Yuna Kim, 2010 Olympic Figure Skating Gold Medalist, light the cauldron were inspiring moments," she says. "It was also very special for me that my family came for a few days."
Lorrie is married to Paul L. Parker, '78 agricultural economics. They raised their two children in Overland Park, Kansas, and now live in Morristown, New Jersey, where Paul works for Zoetis Animal Health.
Social media strategist connects fans
Hannah Miller, '15 strategic communications and sports media, leads the development, implementation, creative vision and growth of Team USA's social media strategy.
During the 2018 Olympic Winter Games, she managed the social media content and efforts for the @TeamUSA social media properties, reaching over 9 million fans. The social strategy focused on telling athletes' stories, highlighting and celebrating athletes' achievements, and connecting fans to the Olympic movement through entertaining content and direct fan engagement.
The Team USA social media team consisted of seven staff members during the Games, including six team members based in Colorado Springs, Colorado, at its Digital Command Center and one staff member on the ground in PyeongChang, South Korea. Miller managed the digital efforts from Colorado Springs, where more than 2,500 social posts were published, garnering 220,000 new social media followers, and driving 12.4 million website views and 15 million video views.
She went to South Korea to cover the 2018 Paralympic Games.