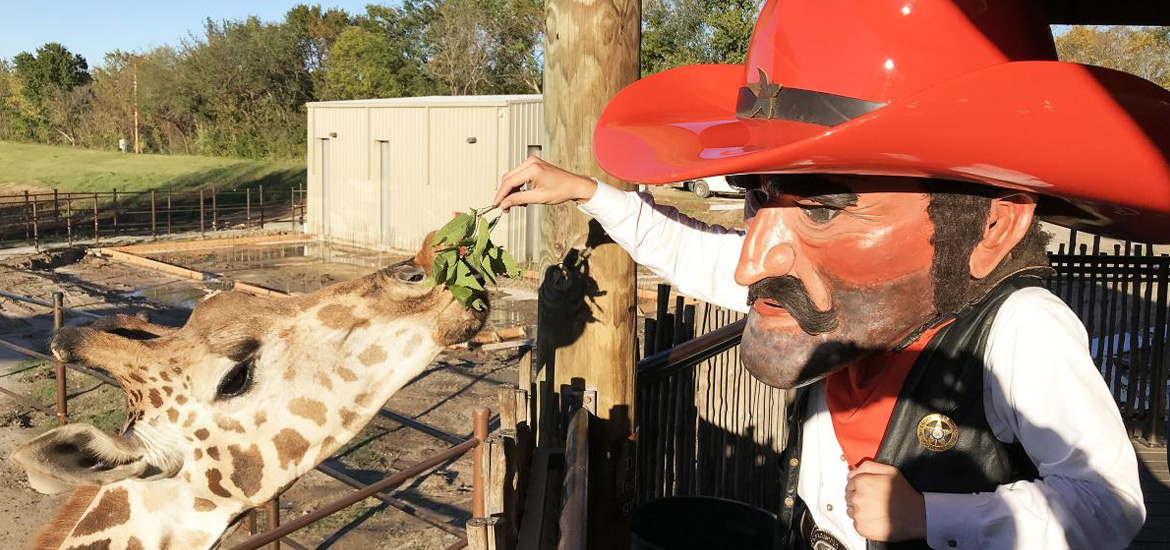 Pistol Pete parties with alumni families at Tulsa and Oklahoma City zoos
Tuesday, May 1, 2018
The OKC Metro OSU Alumni Chapter celebrated Pistol Pete's birthday at the Oklahoma City Zoo on October 8. More than 300 OSU fans and friends attended the party and sang "Happy Birthday" to Pete. Afterward, cake was served and Pistol Pete mingled with the crowd.
"Pistol Pete's birthday is my favorite family event of the year," says Crystle Fisher, OKC Metro Chapter president. "We always have a great turnout. The kids are excited to see Pete and enjoy a piece of cake."
Zoo photographers captured family photos of everyone with Pistol Pete. Each child received a bright orange OSU drawstring backpack courtesy of the OKC Metro OSU Alumni Chapter.
The Tulsa Alumni Chapter celebrated Pistol Pete with a "Giraffic Birthday Party" at the Tulsa Zoo on October 22. More than 100 attendees had the zoo all to themselves as the party took place after closing time.
"Watching the kids get to feed the giraffes and then have cake and their pictures taken with Pete is so heartwarming," says Amber Hinkle, Tulsa's coordinator of engagement. "Even Pete got in on the giraffe feeding this year!"