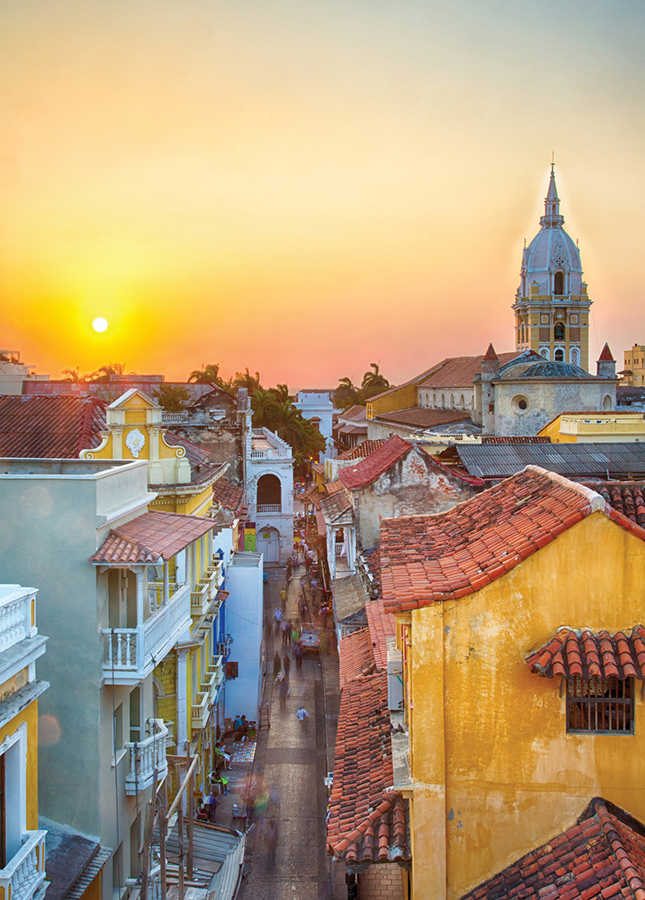 A Year of Adventure
Tuesday, May 1, 2018
By Will Carr
When Michael and Velda Lorenz were ready to sail the Panama Canal, the only phone call they made to plan the trip was to the OSU Alumni Association.
Now in its third year, the Traveling Cowboys program continues to grow, with more than 20 trips planned in 2018 alone. The program provides unique packages that take travelers to exotic destinations around the world with fellow OSU alumni and friends along with alumni from other universities.
"One great thing about going with the Traveling Cowboys is when the Alumni Association and a travel agency put a trip together, there are a lot of nice amenities that come with that,"
- Michael Lorenz, a former dean of the OSU Center of Veterinary Health Sciences.
"There are great shore excursions and the possibility of extra nights before or after the trips."
The Panama Enchantment trip the Lorenzes chose sailed from Los Angeles to Miami through the Panama Canal and across the Continental Divide. Like many Traveling Cowboys trips, a reception for OSU alumni and friends on board was held one night of the cruise, which offered everyone a great opportunity to make friends.
Lorenz says he has spent time at other universities throughout his career, and going on a trip with other alumni offered him a unique opportunity to reconnect with old friends.
"We ran into friends we knew from the University of Georgia when I had been on faculty there, and we ran into people I knew from Iowa State who were also on board," Lorenz says. "The entire experience was a lot of fun."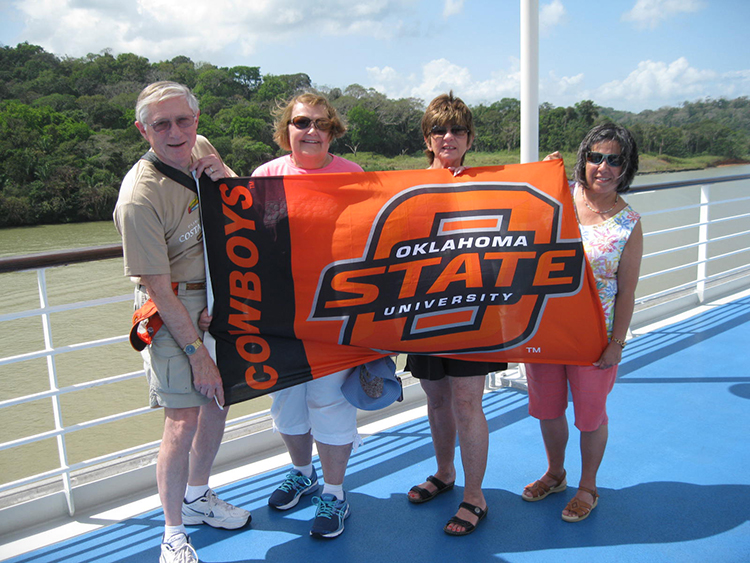 Another highlight of the trip for the OSU alumni was showing their orange pride in front of the ship. An OSU flag was flown on the mast of the cruise liner for a portion of the trip. The OSU group also held the flag for a memorable photo as they sailed across the Continental Divide.
The 2018 travel season is full of great trips set up by the OSU Alumni Association. Highlights include a Danube river cruise, a trip to explore the Italian lakes, a young alumni trip to Austria and more. Trips for 2019 are already being planned and will be featured online and in the fall issue of STATE magazine. Many packages are all-inclusive and include flights to and from the destination for the easiest booking experience.
Begin your planning for a once-in-a-lifetime experience with the Traveling Cowboys at ORANGECONNECTION.org/travel.