Glass couple's $1 million gift supports students, athletics, alumni and more
Wednesday, April 28, 2021
Media Contact: Mack Burke | Editorial Coordinator | 405-744-5540 | editor@okstate.edu
Marybeth and Marlin "Ike" Glass Jr. care about students. Whether they know a student personally or not, they are determined to help Oklahoma State University students any way they can.
With a recent $1 million gift to the university, they are supporting student veterans, providing scholarships through the Women for OSU endowment, helping students stay connected through the OSU Alumni Association and assisting student-athletes. Ike says he was inspired to give to outlying groups who are in need of funds.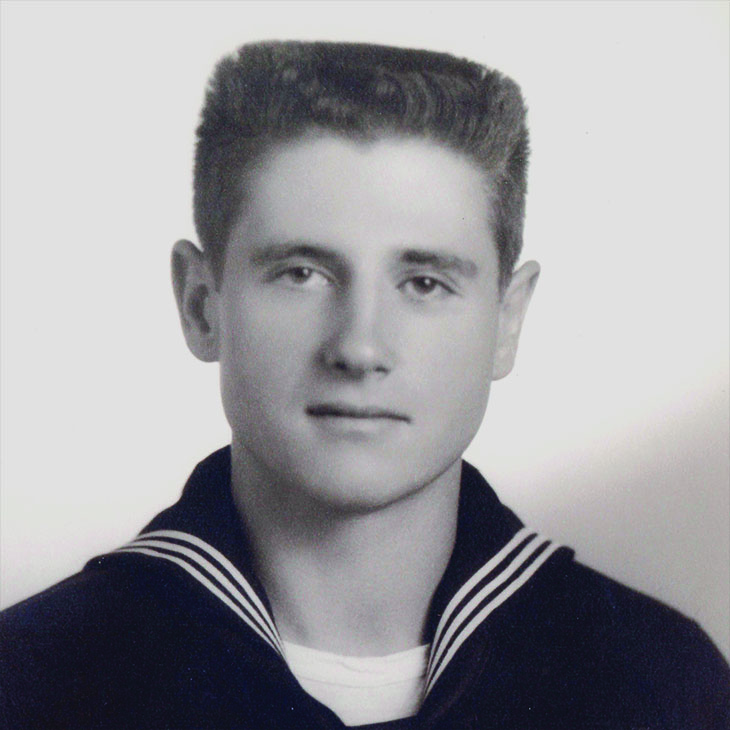 "Ike and Marybeth are shining examples of what it means to be a member of the Cowboy family," OSU President Burns Hargis said. "With their unwavering support of OSU and higher education through the years, they have created endless opportunities for students to achieve their dreams."
Ike and Marybeth have a deep history with OSU, dating to when they met. After serving in the U.S. Navy from 1952 to 1956 as an air controller, Ike attended OSU on the G.I. Bill. He was a member of the Sigma Nu fraternity and graduated with a bachelor's degree in human resources management in 1961.
Ike says without the G.I. Bill, he wouldn't have been able to attend OSU. This experience inspired him to help student veterans on campus.
"We have been very blessed," Ike said. "OSU is doing great things to help young students, and that is exactly what we want to do, too."
Ike and Marybeth's daughter, Jennifer Johnson, says her father's service is a point of pride for their family.
"It warms my heart to know that he attended OSU on the G.I. Bill," she said. "Oklahoma State has afforded him lifelong friendships and the opportunity to be successful and then, in turn, the capacity to give back. All of that wouldn't be possible without the G.I. Bill."
As the owner and president of Glass Operating Group, Ike returned to campus in 1996 to serve as president of the OSU Alumni Association. His experiences as president inspired the portion of the gift dedicated to the alumni organization, which is one of the largest gifts dedicated to programming in the organization's history.
"Ike and Marybeth have championed the mission of the Alumni Association for many years, and they are terrific examples of how engaged alumni can make a positive impact on their alma mater throughout their lifetime," said Rob McInturf, president of the OSU Alumni Association. "This donation to the Alumni Association is really a gift to the entire Cowboy family. With their passion for OSU as our guide, we will utilize this gift to develop new ways to deepen pride and love for OSU within our alumni and students."
Marybeth is an active member of Women for OSU and previously served as a Women for OSU council member and on the OSU Foundation's Board of Governors. A portion of the couple's gift created a new scholarship under the Women for OSU scholarship endowment. The scholarship was first awarded this spring and will continue to support students with an interest in philanthropy for years to come.
Ike and Marybeth are shining examples of what it means to be a member of the Cowboy family."
— Burns Hargis, OSU President
"We are truly grateful to Ike and Marybeth for establishing their Women for OSU Scholarship," said Michal Shaw, director of Women for OSU. "This new scholarship will provide financial support to student leaders making an impact on campus and in their community. It's a testament to their vision and belief in the mission of WOSU — to inspire leadership and a culture of giving and service."
And OSU has continued to be a family affair for the Glasses. Their son, Robert Glass, graduated from OSU with a bachelor's degree in management in 1984 and now works in the university's athletic department. Their daughter, Jennifer, also graduated from OSU with a bachelor's degree in family relations and child development in 1987. Several of the couple's grandchildren have also attended and graduated from OSU — with one attending currently in 2021.
"From a young age, I saw my parents involved at OSU — seeing their affection for OSU and how unwavering it is," said Robert, assistant athletic director at OSU. "They have such a great passion for this university."
"It really warms my parents' hearts that our family has continued to choose OSU," Jennifer said.
"We are not only the Glass family, but we are part of the Cowboy family as well."
Ike and Marybeth have a passion for higher education in general and helping young people achieve their dreams. Ike served on the Oklahoma State Regents for Higher Education for 18 years and was instrumental in developing Oklahoma's Promise, a scholarship program that helps more families send their children to college.
"It is my personal standpoint that everything is done to help the student," Ike said.
That personal philosophy has been made clear through the years with the couple's dedication and philanthropy for Oklahoma's students at OSU and beyond.
"Their hearts are as big as campus," Jennifer said. "They want to do good for everyone and if they can help achieve that good, they are going to do it."
---
Photos By: provided by the Glass family
Story By: Karolyn Moberly | STATE Magazine