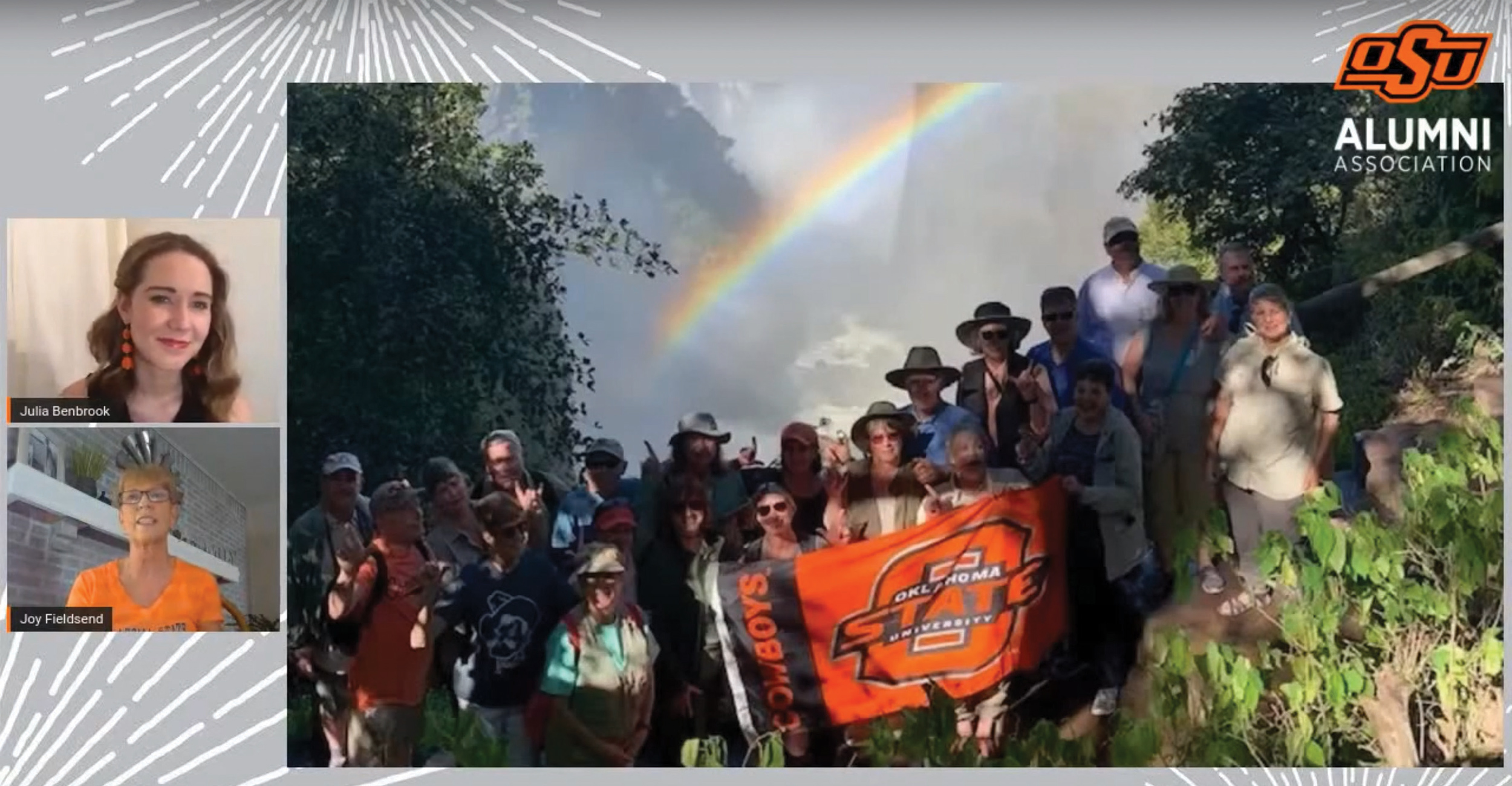 OSU Alumni Association adapts to pandemic limits
Wednesday, April 28, 2021
Media Contact: Mack Burke | Editorial Coordinator | 405-744-5540 | editor@okstate.edu
As the COVID-19 pandemic ramped up, the OSU Alumni Association had to adapt how it engaged with students, alumni and friends. The organization has hosted more than 150 virtual events since March 2020.
"As an organization that focuses on providing unique events and experiences for our members and friends, we really had to evaluate alternative ways to connect through the pandemic," said Jessica Medina-Benningfield, executive director of engagement.
Thousands of alumni and students have been able to connect with their alma mater virtually over the past year through events, including nearly 50 growth and career-focused webinars, virtual coffee happy hours with alumni from across the U.S., and a virtual Official OSU Class Ring Ceremony with a do-it-yourself kit for students to complete the iconic Orange Splash tradition at home.
Two feature event series include Fridays with the Family and the Orange Spotlights. Fridays with the Family began as a weekly virtual discussion with OSU and community representatives on a variety of topics. Participants get an inside scoop on several aspects of the university and are able to ask their most pressing questions of the guests. The event has since transformed into a monthly series, and past guests include university leadership, former Pistol Petes, OSU coaches and student leaders.
The Orange Spotlight series gives viewers an inside look at various OSU alumni-owned businesses or showcases alumni with unique stories. Past guests include chef Jennifer Hill Booker, Longwood Gardens CEO Paul Redman and former Cowboy football player D'Juan Woods.
"It has been great to highlight so many through these events, and we look forward to highlighting more members of the Cowboy family in the future," Medina-Benningfield said.
The OSU Alumni Association is accepting guest suggestions for both series. If you have a suggestion for a guest or topic, visit NNECTION.org/virtualrequest.
---
Story by Sarah Bildstein Wanzer | Photos by OSU Alumni Association
---