New slogan promotes OSU's land-grant mission, public impact research
Tuesday, December 14, 2021
Media Contact: Mack Burke | Editorial Coordinator | 405-744-5540 | editor@okstate.edu
Oklahoma State University has a new message: "Orange is the Answer."
Born out of a strategic branding campaign by the Department of Brand Management, the new slogan reflects OSU's commitment to the land-grant mission and the power of public impact research.
"With a new president we also have new strategic directions," said Monica Roberts, then interim assistant vice president for strategic communications. "So we started thinking about a branding campaign that focuses on who we are as 'the modern day land-grant institution.'"
Roberts recently took a new position as assistant vice president for external affairs and strategic communications for OSU Medicine, but she and the Brand Management team were the driving force behind the development of the new campaign. She said simplicity is key in marketing and branding. The brand and the message should be instantly recognizable, whether it's a slogan on billboards, in videos or on bus wraps in Tulsa and streetcars in Oklahoma City.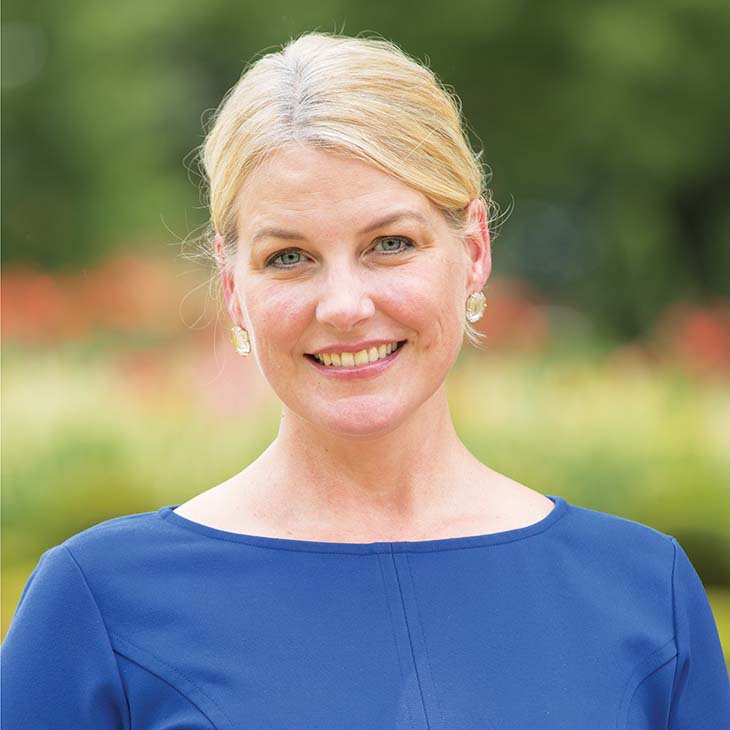 "So we brought it back to our color, which is synonymous with OSU in Oklahoma," she said. "It marries that idea with this bedrock research that we're really founded on. And, of course, that call to give back."
The Brand Management team brought in the Student Government Association and student focus groups to test the new campaign.
"What we learned, which is perhaps no surprise, is that orange is a core part of our identity," Roberts said. "That's maybe a given, but the question was how to push that further, how to personify orange. We eventually landed on this tagline that everyone is rallying behind — the colleges, the OSU Foundation, the OSU Alumni Association. We're seeing everyone embracing it across the board."
If "Orange is the Answer," what's the question? Given the scope of OSU's research, the question could be pretty much anything. OSU answers society's questions with impactful research and discoveries.
"Research finds answers to questions, but then OSU takes those answers and we make it practical, so it can benefit people's lives," Roberts said.
"It goes back to that land-grant mission. From the very beginning - from 1890 to the present day - we've adapted our research methods and teaching methods to meet society's needs."
— Megan Horton, Interim Associate Vice President for Strategic Communications
OSU's pandemic response is a great example of this. In the spring of 2020, OSU's Oklahoma Animal Disease Diagnostic Lab (OADDL) received certification to test human samples for COVID-19 after making a remarkably quick transition from animal to human sample testing. During more than five months of human COVID-19 testing, OADDL maintained its full animal testing caseload while also processing 111,093 total COVID tests.
"That was a really relevant, impactful example of how that research comes to fruition to make a difference," Roberts said.
Though the campaign is comprehensive and system-wide in scope, its early promotional focus will highlight OSU excellence in aerospace, agriculture, health, energy and STEAM — Science, Technology, Engineering, Arts and Mathematics. Recent highlights include the launch of the Oklahoma Aerospace Institute for Education and Research, the new Ferguson College of Agriculture, the new Veterans Hospital in Tulsa, OSU's One Health initiative, the new McKnight Center and Greenwood School of Music and all of the incredible outreach coming from the university, its researchers and Extension agents.
Megan Horton, interim associate vice president for Brand Management, said the new slogan speaks to the curious and inquisitive nature of OSU's faculty and students — as well as a call to serve others.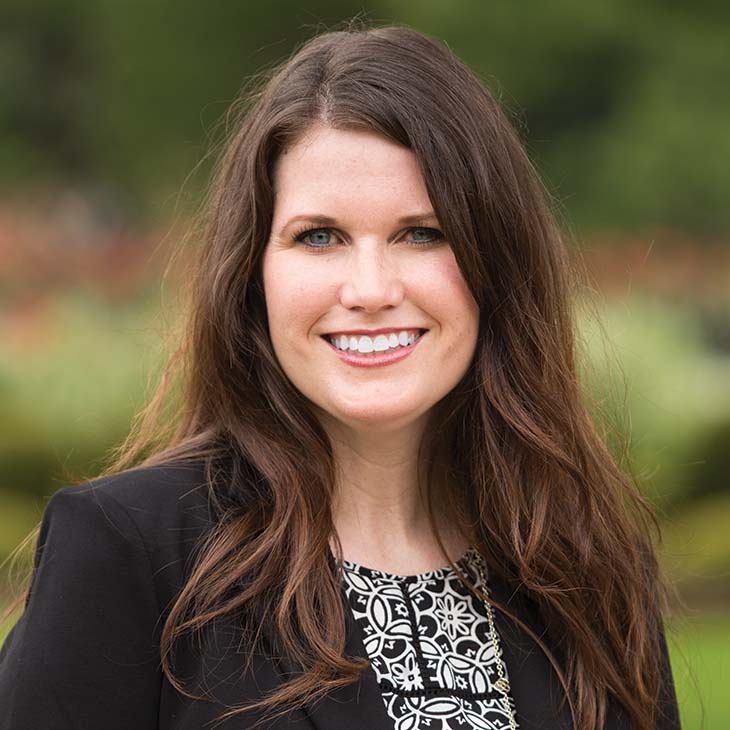 "It goes back to that land-grant mission. From the very beginning — from 1890 to the present day — we've adapted our research methods and teaching methods to meet society's needs," Horton said. "Being Cowboys, we're typically pretty humble. We don't tend to brag about our success, and that's why we wanted to make sure the land-grant mission and our commitment to serving the needs of this state were front and center with this campaign."
With the new slogan, the sun is setting on "America's Brightest Orange," but Horton said it remains a part of the OSU story. "Orange is the Answer" is a natural extension of that message, Horton said.
"I think 'America's Brightest Orange' will always be part of who we are," she said. "While this campaign is what we're doing today and moving forward, we'll probably still use 'America's Brightest Orange' when we talk about who we are.
"Over the past 10 to 15 years, OSU has experienced historic and exponential growth. We really are poised to propel forward and address the world's most pressing needs. That's what we wanted to share with this campaign."
---
Photos By: Phil Shockley and Gary Lawson
Story By: Mack Burke | STATE Magazine