$1 million donation creates N. Malone Mitchell Jr. Soils Lab
Wednesday, April 27, 2022
Media Contact: Mack Burke | Editorial Coordinator | 405-744-5540 | editor@okstate.edu
Malone Mitchell Jr. has spent his whole life working the land and raising livestock.
The 1963 Oklahoma State University animal science graduate is the patriarch and owner/operator of Mitchell Ranches, which he describes as the "the biggest agricultural producer south of I-40 and east of I-35."
The ranch has operations in both Durant, Oklahoma, and Sanderson, Texas, sprawling across hundreds of thousands of acres and
spanning three generations.
The ranch produces mostly cattle and goats, which, along with sheep, have always been Mitchell's passion. His love for those animals led him to fund an endowed scholarship to benefit animal and food sciences students in 2021.
His ranch's success, though, is the result of Mitchell Jr.'s respect for and care of the land itself.
"Whether you call it soil, dirt, or whatever ... that's the beginning of all agriculture," he said.
He believes the quality of soil is just as crucial to herding as it is to farming.
That belief, along with some encouragement from his son, drove the lifelong rancher to make a huge investment in the future of agriculture in Oklahoma.
"Whether you call it soil, dirt, or whatever... that's the beginning of all agriculture."
— Malone Mitchell Jr.
The Mitchell Family contributed $1 million to OSU's New Frontiers campaign. In recognition of the gift, the future soil research lab will bear Mitchell Jr.'s name.
"(Soil) is something that maybe through the years hasn't been empha sized as much as it should be," Mitchell Jr. said. "I've been the
director of the soil and water conservation board where I live for almost 60 years now. It 's been important to me for a while."
OSU's soil research is vital to agricultural production in the state of Oklahoma and even on a national level.
Researchers look into a variety of properties including soil nutrients, contaminants and overall health. It also extends to include soil microbiology and soil physics.
"Without the soil science related to soil fertility, soil physics and soil conservation, it would be impossible to sustain the high quality of both animal and food production that our producers in the state have been able to provide," said Dr. Scott Senseman, associate vice president of OSU Ag Research.
The N. Malone Mitchell, Jr. Soils Lab will offer a massive upgrade over the current soils research laboratory, which has been in use since Agricultural Hall was built in the late 1950s. At that time, computers weren't used in scientific research and man had yet to walk on the moon.
"We're running really old," said Dr. Brian Arnall, OSU Extension precision nutrient management specialist. "There's maybe once a month my eyewash station doesn't work. We have to buy air compressors to keep in our lab to run our machines because we don't have the air we need for our pneumatics."
The loud hum of the first air compressors echoed throughout the floor until they were replaced with a specialty low-volume unit.
A long with equipment limitations, soil research can't be consolidated to one space in the current setup. Necessary testing equipment is spread throughout each floor of Agricultural Hall, and some is found across the street in the Noble Research Center.

It makes collaboration more tedious and the research process not only less efficient, but also less secure.
"To bring samples from one machine to the other, we have a lot of transporting," Arnall said. "That could potentially bring in an opportunity for contamination."
These limitations won't be an issue much longer.
All soil research will soon be under one roof in a state-of-the-art laboratory on the ground floor of the New Frontiers Agricultural Hall.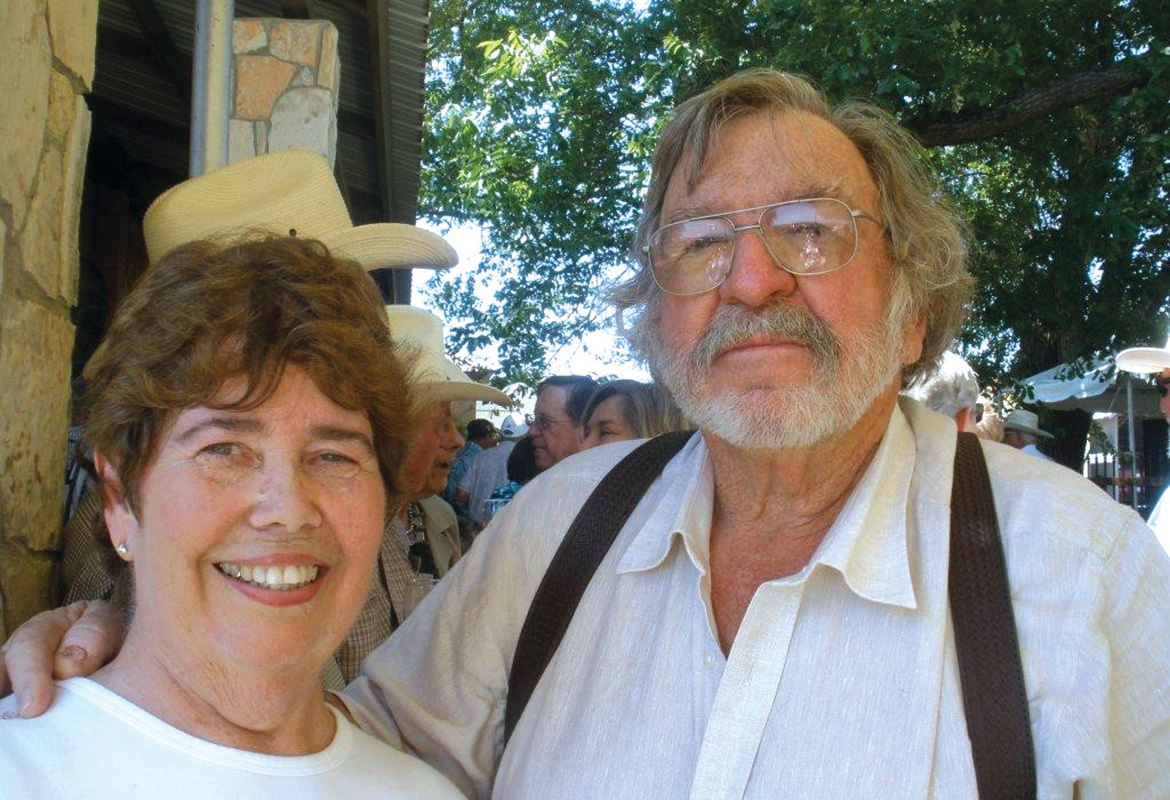 "Having everything new and close by will increase our efficiency," Arnall said. "And as much as anything else, our collaboration will be so much easier. Just being able to see what we are doing on a daily basis with our counterparts and being able to utilize each other's resources more easily is going to be a big deal."
In addition to research benefits, the upgraded lab will make OSU even more of a premier destination for graduate students, who work alongside professors and lab technicians. They get hands-on experience using the lab and working scientific equipment.
"Getting graduate students is a competitive marketplace," Arnall said. "It'll help recruiting because now we have this amazing world-class facility."
OSU agricultural research already has wide-ranging effects, and its potential will only increase in the new facility. And it's all thanks to the life-changing contributions of donors like Mitchell Jr.
The N. Malone Mitchell, Jr. Soils Lab is one of three research labs that will be included in the New Frontiers Agricultural Hall. All will create environments that encourage collaboration, team-based research and engagement among peers with diverse research interests.
Located on the second floor, the John D. Groendkye Research Lab will support multidisciplinary research and is designed to support the Department of Natural Resources Ecology and Management's project teams. Research interests for this lab include range research, ecophysiology, hydrology, water quality, terrestrial and aquatic wildlife, and the important work of the Oklahoma Cooperative Fish and Wildlife Research Unit.
A Plant Science Research Lab is also planned for the third floor and will support the Department of Plant and Soil Sciences. Possible research interests include plant and post-harvest physiology, plant nutrition, turfgrass genetics and bio-energy in crop production.
The elevated research will extend the impact and reach of OSU's land-grant mission.
"This project will change and modernize our research and the way we teach scientific subjects," said Dr. Thomas G. Coon, OSU Agriculture vice president and dean of the Ferguson College of Agriculture. "Research has the promise to change the way we grow food and care for the natural environment we rely on. It can transform Oklahoma's economy, fostering innovation that will feed a growing world population."
In addition to the third-floor Plant Sciences Research Lab, OSU Agriculture continues to look for donors to name spaces throughout the building as part of its New Frontiers campaign.
As of this writing, OSU Agriculture was less than $1.5 million away from reaching its $50 million goal, including contributions from more than 500 donors and 10 Cornerstone Donors who have given at least $1 million.
"When a donor contributes to OSU Agriculture, they are making an investment in our future," Senseman said. "Because of the varying conditions that we have in our state that challenge our soils and cropping systems, our research findings have broad national impact. An investment in OSU Agriculture is an investment in the new discoveries for all of agriculture."
Construction of the New Frontiers Agricultural Hall began in May 2021 with the removal of the parking lot and demolition of Agriculture North to make room for the footprint of the New Frontiers Agricultural Hall. The building is scheduled to open in fall 2024.
---
Photos by: Todd Johnson and provided
Story by: Grant Ramirez | STATE Magazine