OSU alumna's professional career focuses on nutrition and leads to scholarship
Wednesday, April 27, 2022
Media Contact: Mack Burke | Editorial Coordinator | 405-744-5540 | editor@okstate.edu
For Tambra Raye Stevenson, food is a way to reconnect with her heritage, especially when it's prepared in a healthy and nutritious way.
Stevenson's journey as a nationally respected nutrition and health communications expert as well as founder and CEO of Women Advancing Nutrition, Dietetics and Agriculture (WANDA), began in Midwest City, Oklahoma. Now, she resides in Washington, D.C.
A trusted voice in the nutrition field, Stevenson was recently appointed to the National Agricultural Research, Extension, Education and Economics (NAREEE) Advisory Board by the United States Department of Agriculture Secretary Tom Vilsack. A sought-after guest for national news segments, Stevenson has spoken at various universities, on the TedTalk stage and more. A 2002 Oklahoma State University graduate, Stevenson credits her credibility and influence to her Oklahoma upbringing and OSU education.
Recognized as the 2016 OSU Diversity Hall of Fame Rising Star, Stevenson began her academic career on merit scholarships, which afforded her the opportunity to study nutritional sciences. Inspired by the generosity of others, Stevenson recently created the WANDA Scholarship at OSU.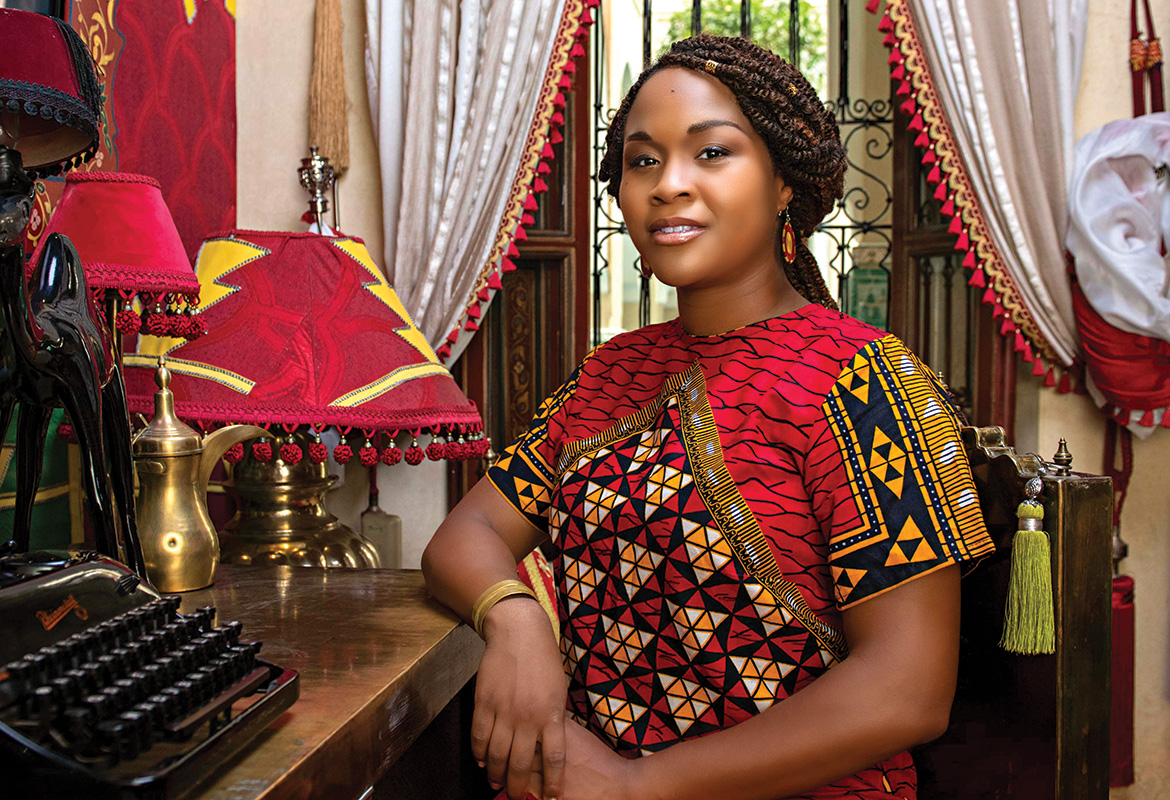 "I always knew someone had to advocate on behalf of students in order for me to be at OSU. I never lost sight of that," she said.
Established in 2016, WANDA's mission is to develop a pipeline and platform to inspire women and girls in Africa and the United States to improve their communities through food systems education and advocacy.
The WANDA Endowed Scholarship — in concert with the organization's work — supports Black female students studying agriculture, dietetics and nutritional sciences. Scholarship recipients receive financial support and mentorship aimed at empowering them to help their communities reconnect with their African heritage and culinary customs.
A social media message from an OSU nutritional sciences major propelled Stevenson to create the WANDA scholarship last year.
"She wanted to do a class assignment about me after learning about WANDA," Stevenson said. "I learned about her background and how much of a struggle it was to be in college. Even though she was there, her parents didn't necessarily support it."
Perplexed by this student's dilemma, Stevenson reflected on her own experiences and her philosophy on education.
"I always saw education as a passport to freedom," she said. "To know her story made it very real to me that people need help. And it's just not money. They need someone to believe in them, and it was from that moment that I knew I needed to set up this scholarship."
While at OSU, Stevenson didn't always plan to pursue nutritional sciences. She was a biology and pre-medicine major, but after a summer at Baylor Medical at Texas Children's Hospital, she became familiar with the world "beyond Betty Crocker and how we think about nutrition and home economics," she said.
"It was then that I saw food and nutrition as a science, and it really captivated me," she said.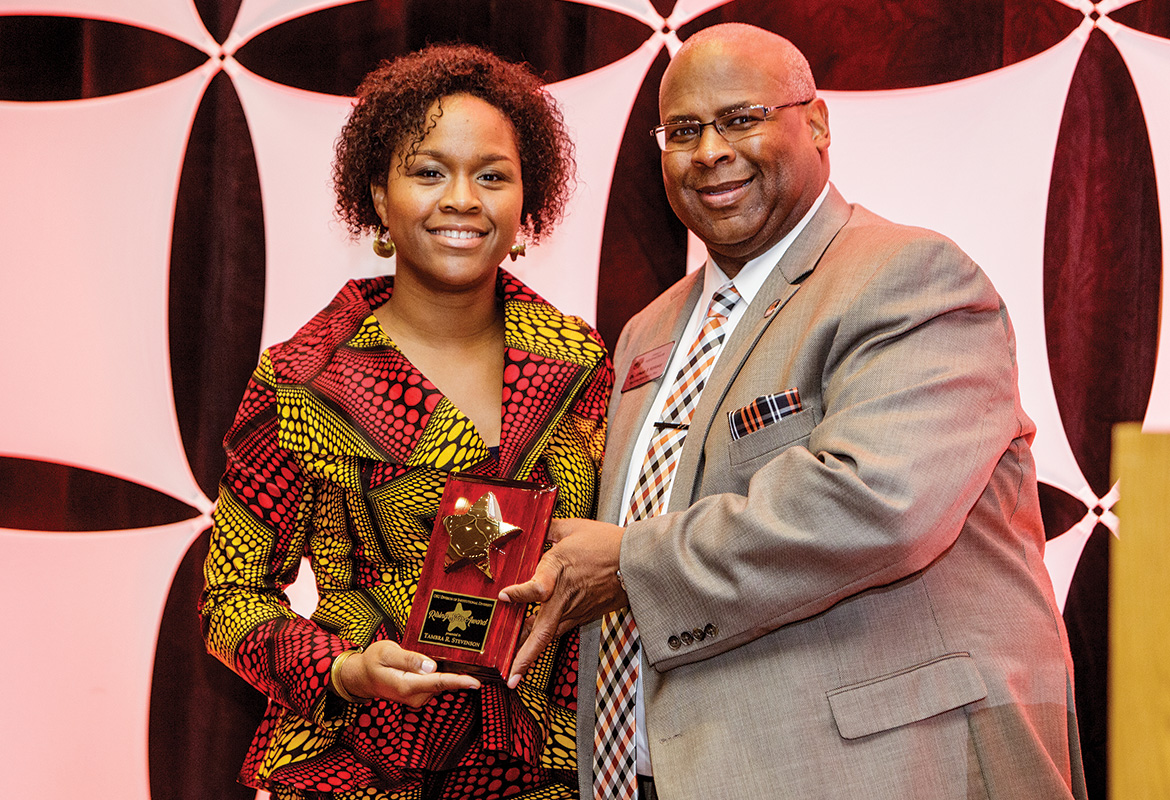 She returned to OSU the following fall and worked in the labs researching nutrition in the College of Education and Human Sciences. Stevenson spent summers at various locations, including the University of Pennsylvania Medical School, Harvard School of Public Health and in the Dominican Republic
Dr. Barbara Stoecker — regents professor in nutritional sciences and Marilynn Thoma Chair in the College of Education and Human Sciences — remembered Stevenson as a strong student with an interest in international work. Stoecker taught Stevenson in a metabolism class and served as the department head during Tambra's tenure at OSU.
Stoecker and Stevenson's paths crossed more than a decade later while at a conference in Addis Ababa, Ethiopia, where Stevenson was appointed as the first-ever North American representative for the African Nutrition Society.
"It was a pretty big deal that she was appointed by the African Nutrition Society as their delegate to North America," Stoecker said. "They never had a delegate as far as I know."
Stevenson then earned a master's in health communications from Tufts University. Her education was funded in part by a program through the U.S. Health Resources and Services Administration through the U.S. Department of Health and Human Services.
"The program was to help build more diverse pipelines," she said. "My research ended up looking at the diversity in the health professions and how technology, like health career websites, was recruiting and retaining more minorities in health professions."
After graduating from Tufts, Stevenson settled in Washington, D.C. She was accepted into a competitive management training program for the U.S. Secretary of Health and Human Services for two years, which had a tremendous impact on her life.
"I gained a lot of diverse experience working on everything from tribal affairs to diabetes issues and small businesses," she said. "I was learning all the working functions of the agency at the headquarter level."
This position had a significant financial impact on Stevenson, as well. She was able to pay off her grad school debt, which allowed her to explore ways to give back.
A Season of Self-Discovery
After graduating from Tufts and following her father's tragic death, she administered a DNA test, which led her to reconnect with her Fulani heritage in Nigeria. This journey compelled her to create the connections she sought, which led to the creation of WANDA.
"There are people who need a sense of community. There are other Black women who don't realize they aren't learning about cultural foods that can be healthy," Stevenson said.
Stevenson said the ramifications of an unhealthy diet are often especially dire in Black communities. Families are plagued with chronic diseases and death. She stressed that education and representation are needed.
"We are literally killing ourselves with our forks," Stevenson said. "But how were we to know? The number stands at about 2.7 percent of African Americans in nutrition and dietetics. And that number has been declining."
"I have been deeply shaped by my work at OSU and the research programs. All those experiences helped shape my focus to realize that I was really more passionate about the issues of community and public health than being in a hospital."
— Tambra Raye Stevenson
Stevenson illustrated how preparing greens, a popular food tradition, can be done in a healthy way. WANDA believes millions of food sheroes, a term for women and girls educating and advocating in their communities, can maintain their heritage while healing their bodies.
"A pot of greens would sit and cook forever, but we never drank the greens' juice," she said. "Studying nutrition, we know that water-soluble vitamins and all of the nutrients are leaked into the water. So, instead let's lightly saute our greens and still add the peppers, onions and seasoning so you're not overcooking the greens to the point that they're dead.
"The whole point of food is to give us life to extend our life."
Stevenson and WANDA are focused on developing multisectoral partnerships as they move forward to grow the scholarship and expand WANDA's work. The Food Shero Freedom Fund and corporate partners, like Whole30 and The Ginger Network, support the WANDA scholarship.
"Whole30 was one of those supporters who came through to make that first investment," she said. "I talked directly with [Whole30 CEO] Melissa Urban, who is based in Utah, and she said, 'you know we want to do more than just this scholarship. We want to truly be a partner with WANDA.'"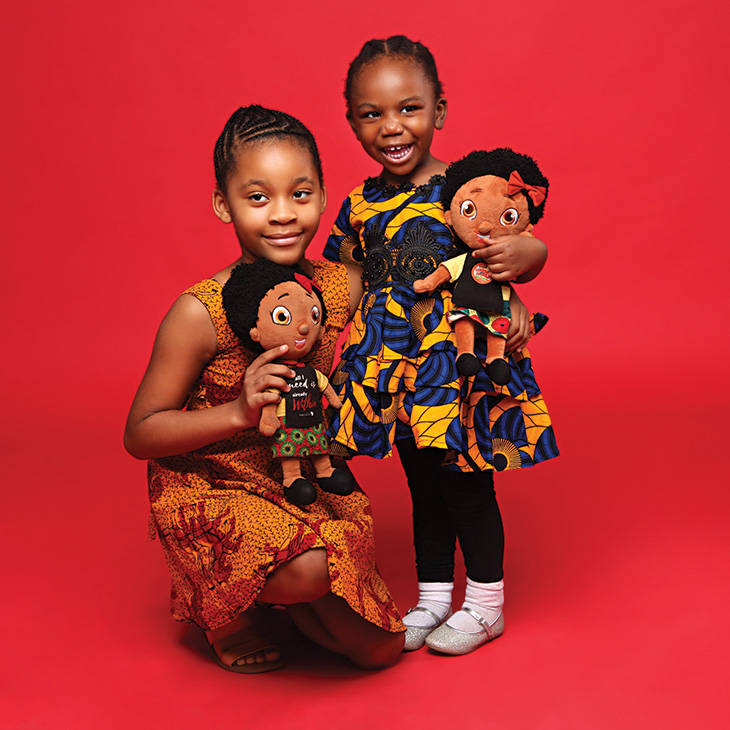 Stevenson is recruiting more sponsors to grow the scholarship at OSU and other universities. Her hope is that WANDA's impact reaches communities across the country and world.
Last fall, the WANDA scholarship was awarded to OSU sophomore Valeze Law-Vaughn, a nutritional sciences and pre-medicine major. She was honored and excited to be the first recipient.
"The scholarship will lessen the financial stress. It makes it easier to pay for my sorority and tuition," Law-Vaughn said. "I just want to say 'thank you.' It has been amazing."
Stoecker is impressed with Stevenson's desire to address the needs of students and the field of nutrition.
She sees the value in setting up the scholarship," Stoecker said. "It's remarkable that she has done this at a fairly young age."
Another avenue for Stevenson's message is her Little WANDA books — a series of bilingual children's books in English and African languages. The main character, Little WANDA, uses food to heal her family. The books include recipes, food sheroes and activities for children. In September, she learned that the patent of Little WANDA, a doll concept for children, was approved.
"Creativity is the secret sauce in the kitchen," she said. "We want children to see themselves as food sheroes like Little WANDA. Ultimately, we want to make an intergenerational impact."
---
Photos by: Crystale Vale Spearman, Badr El Hardag and Gary Lawson
Story by: Samantha Hardy | STATE Magazine