2022 Distinguished Alumni Award recipients announced
Tuesday, December 20, 2022
Media Contact: Mack Burke | Associate Director of Media Relations | 405-744-5540 | editor@okstate.edu
The Oklahoma State University Alumni Association honored six deserving alumni with 2022 Distinguished Alumni Awards at a ceremony on Sept. 9 in the ConocoPhillips OSU Alumni Center. The award recognizes members of the Cowboy family who have distinguished themselves through their particular field or profession and the betterment of their community. Read more about this year's honorees on the following pages and watch the ceremony at okla.st/daa2022.
Minnie Lou Bradley
"I am so proud of what OSU has given me. It has offered me challenges and it offered me opportunities."
- Minnie Lou Bradley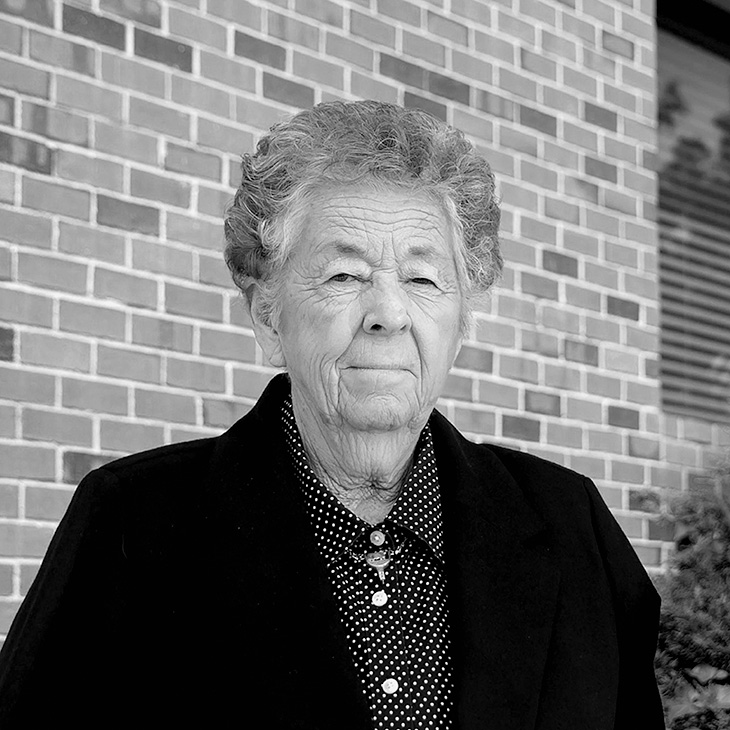 Minnie Lou Bradley graduated from OSU (then Oklahoma A&M) in 1953 with a bachelor's degree in animal husbandry. When she arrived on campus in 1949, she was the first woman to enroll in animal husbandry in the university's history.
During her time in Stillwater, she was the first woman to compete on the Oklahoma A&M Livestock Judging Team and became one of the most successful livestock judges at the college.
After graduation, Bradley worked for the Texas Angus Association as an assistant to the executive secretary and a fieldman. She also worked for Angus Valley Farms in Tulsa in 1954. The following year, Bradley married her husband, Bill, and the couple purchased a ranch in Childress County, Texas. They started Bradley 3 Ranch with 20 cows and 3,300 acres.
In 1986, the Bradleys started B3R Country Meats, Inc. The beef processing facility allowed them to produce high-quality beef while providing ranchers with a values-based system. It was one of the first facilities to produce beef for the Certified Angus Beef brand Natural. The same year, the Bradley 3 Ranch created a system for collecting ultrasound and carcass data to develop more predictable genetic packages.
Bradley has been honored many times throughout her life. She was named a Graduate of Distinction by the OSU Department of Animal Science in 1988, and was presented the Master Breeder Award by the department in 2010. Bradley was presented with the DASNR Distinguished Alumni Award in 2015.
In addition to honors from her alma mater, Bradley also was the second woman inducted into the Saddle and Sirloin Portrait Gallery in 2014. She has been named a Top 40 Cattleman by Beef Magazine and was inducted into the National Cowgirl Hall of Fame. She has also received the Seedstock Commitment Award.
Bradley currently resides in Memphis, Texas. She and Bill have one daughter, Mary Lou.
Bradley is a member of the OSU Alumni Association.
Charles Robert "Bob" Buford
"OSU is an important part of our family's history. We will always be honored and grateful for dad's relationship with the people and the university."
- Robert Buford on behalf of Bob Buford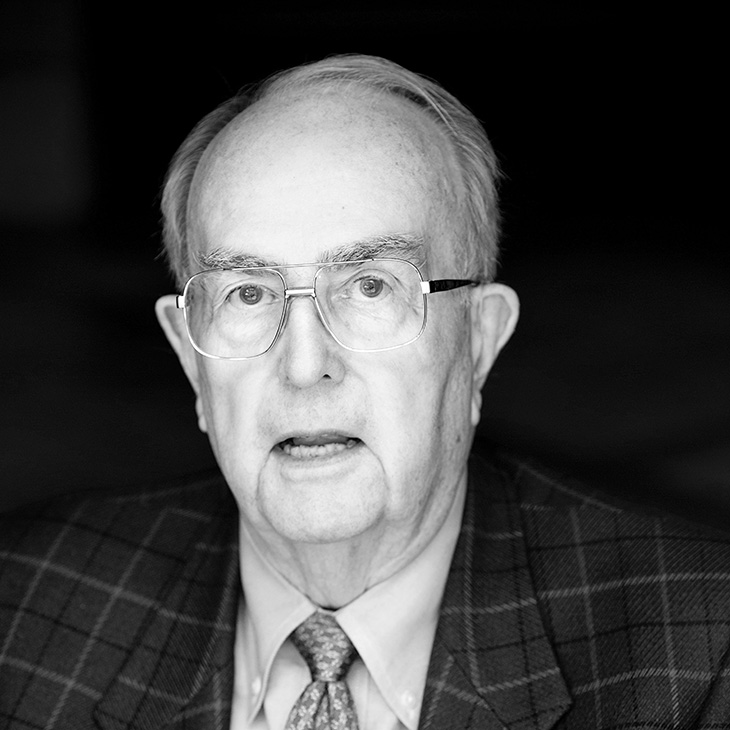 Charles Robert "Bob" Buford graduated from OSU (then Oklahoma A&M) in 1955 with a bachelor's degree in business. Buford received a football scholarship, but after suffering a broken back as a freshman, he relied on washing dishes at a sorority house to pay his tuition. Buford also served as the commanding officer of the school's ROTC program and continued to serve in the Army and Army Reserve for seven years.
While working for National Supply, an oilfield equipment company, Buford was hired by the late Bill Murfin. Buford recalls working for Murfin Drilling as "an opportunity of a lifetime" and credits Murfin for teaching him how to run a successful business.
Buford launched Zenith Drilling Corporation in 1966. From modest beginnings, Zenith became a force, running oil rigs from the Texas Panhandle to western Oklahoma to southwest Kansas, even drilling wells for his closest friend and fellow Cowboy, Harold Courson.
Later, Buford provided seed capital for the founding of Barrett Resources, a natural gas and oil producer in Colorado's Rocky Mountains. Barrett Resources was publicly traded on the New York Stock Exchange before being acquired in 2001 by The Williams Companies.
Buford's entrepreneurial vision continued into real estate with the development of the Ritz-Carlton Sarasota, a 266-room luxury hotel with an affiliated private beach club and a 325-acre Tom Fazio-designed golf course. Buford was the development's managing member and partnered with his late brother, Dan.
In addition to a love for family and business, Buford has a passion for ranching, which he shared with the late John Hughes, his lifelong friend and Sigma Nu fraternity brother. Buford painstakingly parceled together land in the Flint Hills of Kansas, creating his beloved 777 Ranch. For over 40 years, he personally worked the land, ran cattle and provided a sanctuary for wild mustang horses. After selling the 777 Ranch, Buford bought a smaller ranch he named Z7.
In 1958, Buford married fellow Tulsan and the love of his life, Martha Canterbury Buford. The couple enjoyed 60-plus years of marriage before her death in 2020. Together, they celebrated service, community, philanthropy and family. Buford was elected to the Junior Achievement Wichita Business Hall of Fame as well as the Spears School of Business Hall of Fame in 1997.
The Hon. Ronald Justice
"The people at the university have always supported me. I knew that I could call when I had concerns or needed help."
- The Hon. Ronald Justice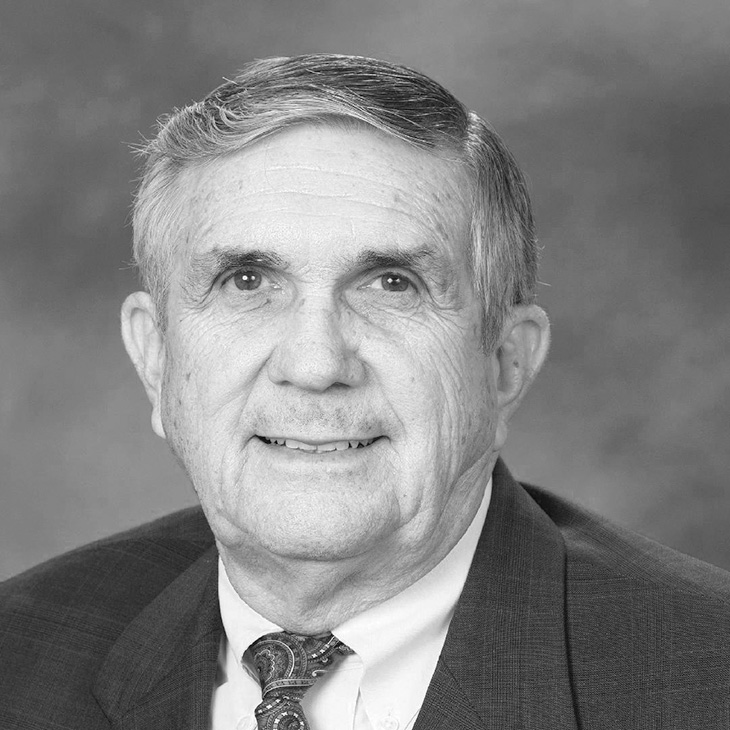 Ronald Justice graduated from OSU with a bachelor's degree in agricultural education in 1967. He went on to earn his master's degree in agricultural education from OSU in 1968.
After graduation, Justice moved to Kansas City, Kansas, where he served as the Wyandotte County 4-H agent for three years. He then returned to Oklahoma where he served as a 4-H agent in Muskogee County; county agriculture and 4-H agent in Alfalfa County; and agriculture agent and county director in Grady County. He served 24 years in Grady County and retired in July 2003 after a total of 33 years in county Extension work. Justice then decided to continue serving Oklahoma and spent 12 years as the Oklahoma State Senator for District 23. He later served as vice president of public policy at Oklahoma Farm Bureau.
In addition to his career, Justice has been an active member of several county and state organizations, including the Grady County Cattlemen's Association, Oklahoma Cattlemen's Association, Mineral Owners' Association and the Alfalfa Hay Association. He was a member and former president of the Chickasha Lion's Club. He is also a member of the Chickasha Chamber of Commerce, past president of the Oklahoma Association of Extension Agriculture Agents and member of the Epsilon Sigma Phi National Honorary Extension Fraternity. Justice is currently serving on the Oklahoma Water Resources Board and the Oklahoma 4-H Foundation Board.
He was recognized with both the Oklahoma and national Epsilon Sigma Phi Friends of Extension Awards in 2020, the OSU DASNR Distinguished Alumni Award in 2016 and the OSU Agricultural Education Graduate of Distinction Award in 1998.
Justice and his wife, Darlene, have three children: Greg, Yvonne and Yvette. Along with their three children, they also have nine grandchildren.
Justice is a life member of the OSU Alumni Association.
Melinda Stinnett
"OSU forged into me a desire to excel, to forge long-lasting friendships and to dream big like every other recipient of this award."
- Melinda Stinnett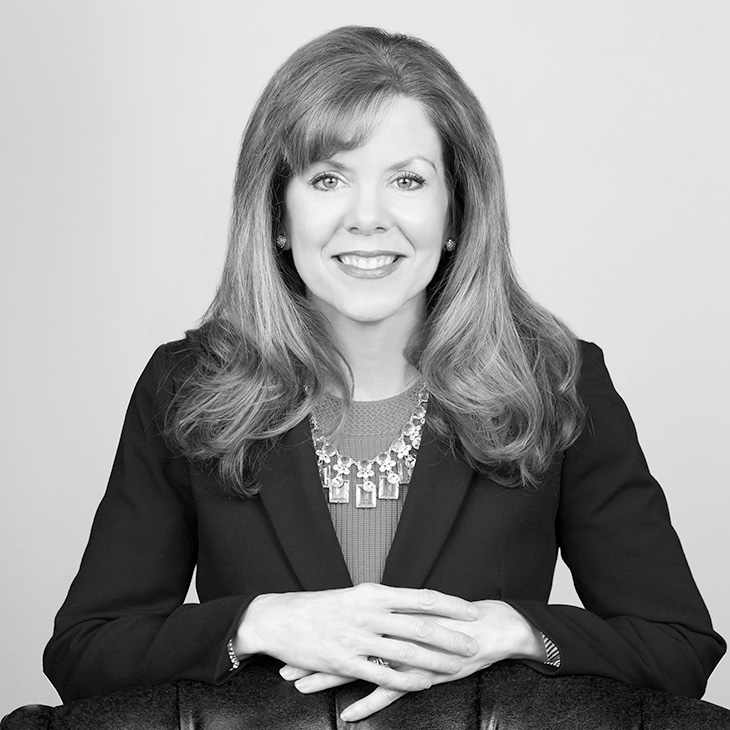 Melinda Stinnett graduated from OSU in 1989 with a bachelor's degree in accounting. She is a certified public accountant, a certified internal auditor and a frequent speaker for various professional organizations.
Stinnett is the managing director of Stinnett & Associates, which she founded in 2001. She has over 30 years of experience as an entrepreneur and businessperson in Tulsa, advising public and private companies on internal control and business process improvements. Previously, Stinnett worked in public accounting for 12 years with international firms including Arthur Andersen and Price Waterhouse. She has experience in industries including energy, manufacturing, construction, utilities and retail.
She functions in the role of director of internal audit for a Fortune 100 company. She provides internal audit outsource and co-source services for several other companies, both public and private. In her current and former roles, Stinnett has been involved with various aspects of her clients' risk management and marketing activities. She has conducted governance reviews for public companies to help refine governance practices. She is an active participant on a range of client governance committees. She also has performed technical accounting research support, evaluations of contracts, operational process improvement reviews and quality assurance reviews.
Stinnett was selected as a Spears 100 for 100 graduate in 2015 and was inducted into the Spears School of Business Hall of Fame in 2021. She received the OSU School of Accounting Distinguished Alumni award and the Spears School of Business Orange Star award in 2011. Stinnett is on the OSU Foundation Board of Governors and serves on the OSU School of Accounting Advisory Board and Executive Committee as well as the OSU Eastin Career Center Readiness Board.
Stinnett received the Oklahoma Society of CPA's 2021 Outstanding Member in Business & Industry award and was named to The Journal Record's 2020 "50 Making A Difference" list. In 2017, she was named Oklahoma Small Businessperson of the Year by the U.S. Small Business Administration. Stinnett is an active board member of the Philbrook Museum of Art, Tulsa Regional Chamber of Commerce, Tulsa Community College Foundation and Arvest Bank in Tulsa.
Stinnett is a life member of the OSU Alumni Association.
Dr. Robert Eugene Walton Sr.
"(Former OSU President) Dr. Willham played a major role in my life, and he taught me many things. I learned how important it is to know people's names and remember them."
- Dr. Robert Eugene Walton Sr.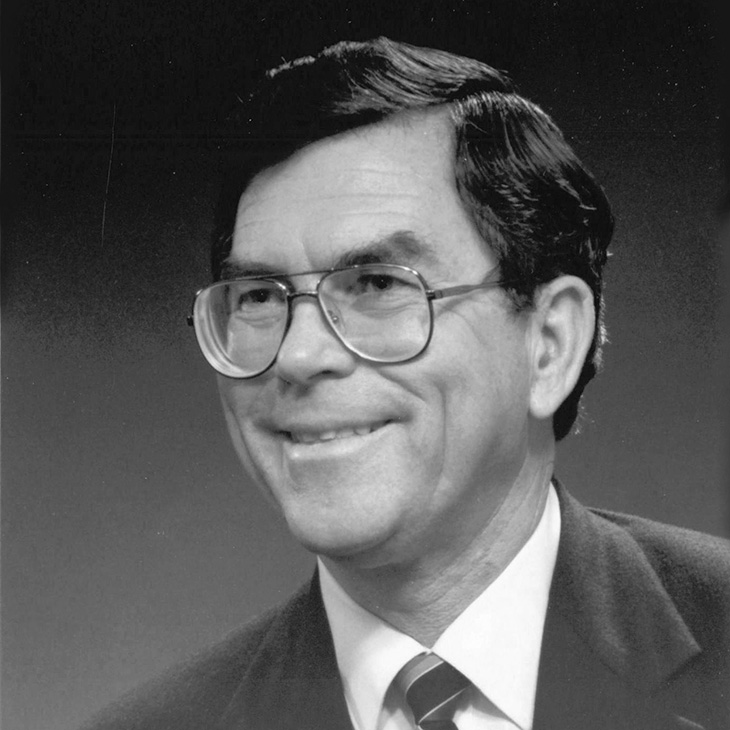 Robert Eugene Walton Sr. graduated from OSU (then Oklahoma A&M) in 1952 with a bachelor's degree in dairy science. He went on to receive his master's degree in animal breeding and genetics from OSU in 1956 and his doctorate in animal breeding, genetics and statistics from Iowa State University.
During his time at OSU, Walton worked at the OSU Dairy Farm. He was elected as chancellor of Alpha Zeta, was a member of FarmHouse fraternity and competed on the dairy cattle judging team. Walton also attended Royal Agriculture College in Sweden as part of an exchange program.
His professional career began as an assistant professor at the University of Kentucky. During that time, Walton also advised the Kentucky Artificial Insemination Cooperative where he developed the concept of applied animal breeding, changing how the artificial insemination industry functioned. Walton later joined American Breeders Service (ABS) as the first professional geneticist in the artificial insemination industry. He developed the Estimated Daughter Superiority formula to measure the genetic merit of dairy bulls, which was later renamed predicted difference and adopted by the U.S. Department of Agriculture. He also started the ABS progeny testing program, implemented a special mating program and started a genetic mating system, which is used to make the best choice of sire for each cow in the herd.
Walton later became the president of ABS and served in this position for 25 years. At ABS, he opened new markets across the globe and introduced research to produce the first bovine clones and stem cell implementation. At the same time, he served as chairman of Agracetus where he produced the first Roundup Ready soybeans under contract for Monsanto.
Walton has earned many accolades throughout his career. His most notable accomplishments include receiving the OSU Distinguished Animal Science Alumnus Award, serving as founding director of Holstein Foundation and founding director of World Beef Expo, Distinguished Service Award from Wisconsin FFA, World Dairy Expo Industry Person of the Year, Distinguished Service Award from the American Dairy Science Association and the Lifetime Achievement Award from the Wisconsin Cattlemen's Association. Walton also received the Iowa State Distinguished Alumnus Award in 2022.
Walton is a life member of the OSU Alumni Association.
Randall White
"I have been so fortunate, and I give OSU a lot of that credit. It's an amazing place here. My whole family is here."
- Randall White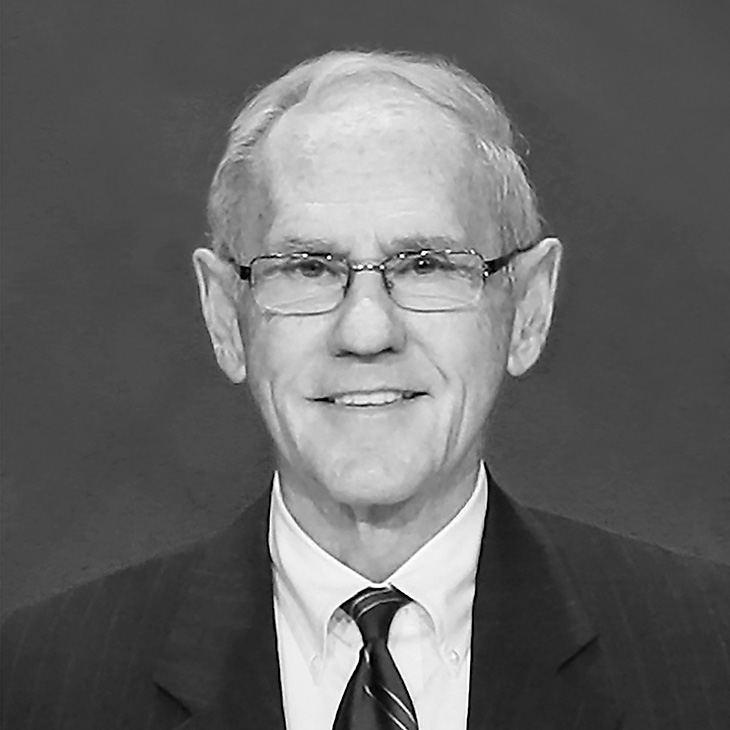 Randall White graduated from OSU in 1963 with a bachelor's degree in accounting. During his time at OSU, he was a proud member of the Sigma Chi Fraternity.
White served as the president and CEO of Educational Development Corporation for 35 years. The company's mission is to publish books that help children discover their passion to read while providing a family economic opportunity. This mission has impacted hundreds of thousands of families across the nation through the company division, Usborne Books & More. White also served as the executive chairman of the board of directors for Educational Development Corporation, which has become an internationally recognized company in children's publishing.
White has continued to maintain a strong connection with his alma mater since graduating. He and his wife, Carol, helped open the Randall and Carol White Reading and Math Center at OSU. The center helps offer personalized tutoring assistance to kindergarten through 8th grade students who wish to improve their reading and mathematics skills. It also helps undergraduate teacher candidates as well as practicing teachers gain reading and math specializations. The White family is a significant contributor to the scholarship programs at the College of Education and Human Sciences, as well as the Sigma Chi Fraternity. Randall and Carol White were inducted into the College of Education and Human Sciences Hall of Fame in 2008.
In addition to the direct support of the Randall and Carol White Reading and Math Center and the Pay it Forward Scholarship program, White serves on the OSU Foundation Board of Governors. He also dedicated his time as a guest speaker for OSU entrepreneurship classes from 2017-19. White is a member of the Proud & Immortal Society and the OSU POSSE.
Throughout his career, White has received multiple honors. He was named Person of Note in the publishing industry by Publisher's Weekly in December 2018, is a member of the Sand Springs Hall of Fame and was honored as a Significant Sig by Sigma Chi Fraternity in 2021.
White currently resides in Bixby, Oklahoma, with his wife, Carol. They have two sons, Craig and Todd.
White is a life member of the OSU Alumni Association.
---
Photos By: Genesee Photo and Provided to the OSU Alumni Association
Story By: Will Carr | STATE Magazine