Couple's impact grows with significant estate gift to fund architecture, athletics and scholarships
Tuesday, December 20, 2022
Media Contact: Mack Burke | Associate Director of Media Relations | 405-744-5540 | editor@okstate.edu
Jack and Carol Corgan have always wanted to do more.
In 2008, they were asked to consider a $500,000 gift to Oklahoma State University to support the construction of the Donald W. Reynolds School of Architecture, a proposal that was more than what they had budgeted. Still, they quickly decided it was a need they wanted to fill.
The Corgans have continued to make an impact in different ways since then, including continued contributions to the architecture program as well as scholarships and athletics.
Giving back is one of their greatest passions. And once again, they've decided to do more.
The Corgans have committed an estate gift that will let their legacy live on at OSU for years to come.
"Jack and Carol fully embody OSU's mission," OSU Foundation President Blaire Atkinson said. "They've left a permanent mark on the university, and their support across a variety of areas has impacted the lives of countless students for the better."
A Unique Relationship
Jack doesn't have his degree from OSU, but it's still a special place to him.
Every summer until Jack left for college, his mother would take him and his sister from his hometown of Dallas to Stillwater — a trip that took six hours before Interstate 35 was built. They spent a few weeks out in the country at his grandmother's lakeside cabin.
Jack's grandmother, Elnore Gassaway, was the dorm mother for athletes living at Hanner Hall, where the Business Building now stands. During visits in the winter and fall, Jack would stay in an empty room in the athletes' dorms.
Those fond memories of campus are part of what helped guide him to OSU initially.
"I knew I wanted to be an architect like my dad," Jack said. "Because of those visits, I knew what OSU was like. I decided to go there because they've always had a really great reputation for developing students."
It was there Jack met Carol, who had a much shorter trip from her hometown of Oklahoma City. Her father spent his whole career working at the Oklahoma City Stockyards and always had a fondness for OSU Agriculture.
"My dad knew I wasn't going to do anything with agriculture, but still he was very supportive and wanted me to go to OSU," Carol said. "I had a great four years there — especially meeting Jack freshman year."
After Carol graduated with a business degree in 1967, the two married and moved to Boston so Jack could finish his undergraduate and graduate architectural education at the Massachusetts Institute of Technology. It wasn't long before they returned to Stillwater, though.
"They've left a permanent mark on the university, and their support across a variety of areas has impacted the lives of countless students for the better."
— OSU Foundation President Blaire Atkinson
With his master's degree in hand, Jack accepted an assistant professor position at OSU. The Corgans frequently had Jack's students over to their house and formed a personal connection with many of them. When the Corgans' first son was born, some students surprised the couple with an enormous 'Congratulations!' banner.
In 1971, the Corgans moved back to Dallas so Jack could join his father's firm, Jack Corgan & Associates, which employed just eight people. From that time until Jack's retirement in 2000, the company had grown to more than 250 employees and added offices in New York, Miami, London and more.
"Clearly Carol and I could never have done all of this had we, individually, been doing different things," Jack said. "But we tend to do things together."
A Transformational Gift
The Corgans not only have a passion for OSU, but also for helping young people reach their potential.
In 2007, their first significant gift to the university funded scholarship support, and they were amazed by how appreciative OSU students were. That special level of gratitude inspired the Corgans to continue giving.
The Jack and Carol Corgan President's Distinguished Scholarship offers its recipients support throughout their college career and selects new scholars every four years. Once their estate gift is realized, three more of these scholarships will be funded, allowing a new student to receive one each year.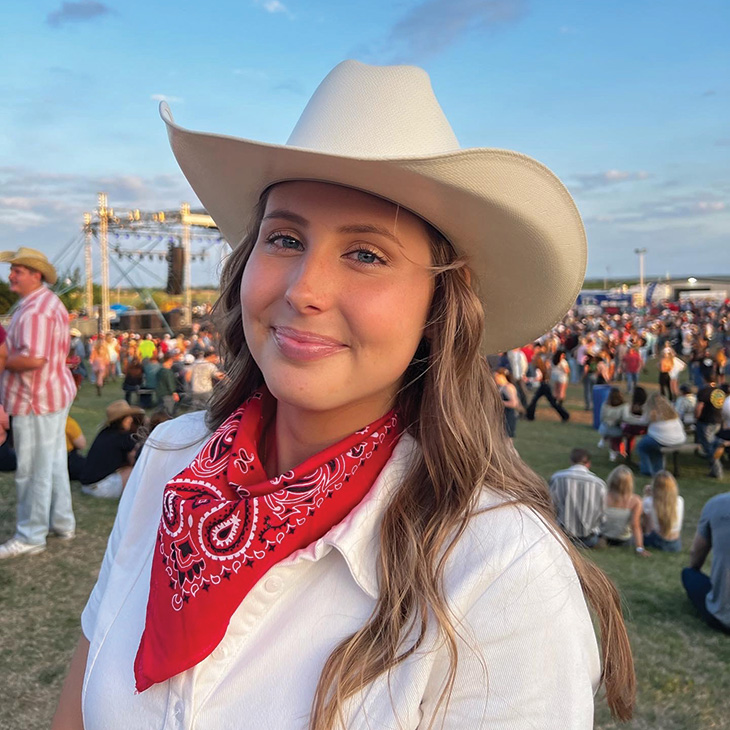 Rylie Stark, a junior, is the current recipient of their President's Distinguished Scholarship. Along with her degree in general business, she plans to graduate with a professional sales certificate and a property management certificate.
"The Corgans' generosity has allowed me to venture out of my comfort zone and try new things," Stark said. "Aside from academics, I am very involved in my sorority. I serve on the executive council, which has taught me so much about myself and what I want in my future career."
The Corgans have also continued to be involved with OSU Architecture. Because it's their livelihood, the Corgans have experienced just how beneficial architecture is, both personally and to society.
Carol gained an appreciation for being around artistic and creative people. For Jack, architecture taught him how to be a leader.
As president of the family firm for 25 years, Jack ensured the company was entirely merit based, allowing people to succeed regardless of their race, gender or other factors.
Jack also said studying architecture teaches people how to collaborate and communicate.
"Learning to work jointly with a client is a real benefit," Jack said. "It's the architect that knows how to design buildings both functionally and aesthetically. And if you do it well, it's certainly a benefit to the environment that people live in."
A portion of the Corgans' estate gift will go toward the OSU School of Architecture Endowed Legacy Fund.
They have also established the Jack and Carol Corgan Award Endowed Fund, which was created in 2015. It distributes aid to two architecture students each year, aiming to help young people succeed in the profession that had given the Corgans so much.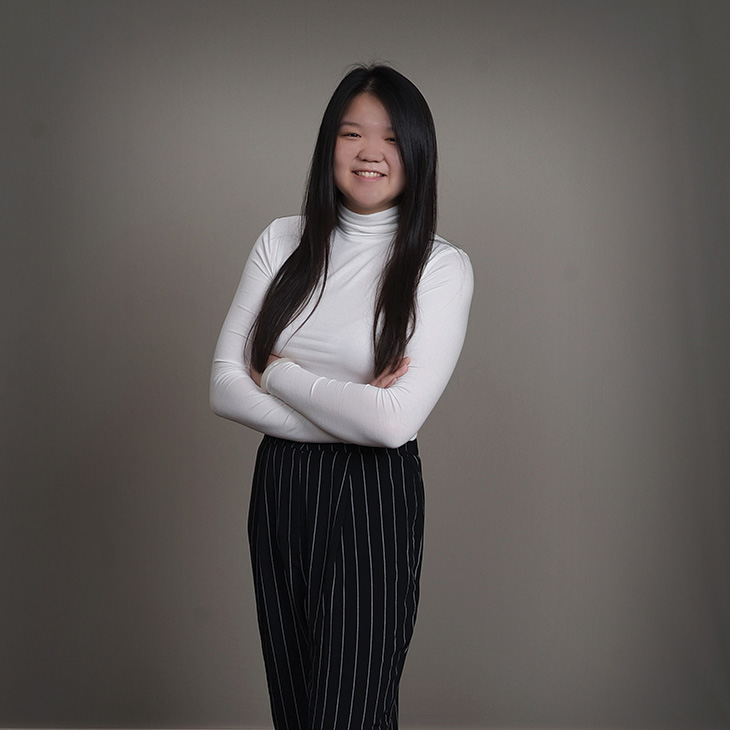 The award has meant a lot to Jacey Watson, a fifth-year senior. This semester, she will travel to New York City to study an active site for her final urban studio project. After graduation, Watson will begin pursuing her master's degree.
"The Corgan award has uplifted my financial burdens and will allow me to travel beyond Oklahoma to grow my perspective on the urban city," Watson said. "It's also allowed me to continue my focus on my studies and helped me to grow personally through my experiences here at the School of Architecture."
The Corgans' scholarship support extends to athletics as well. Their estate gift will provide funds for football and men's golf scholarships.
Not only are those sports a big deal at OSU, but the Corgans also have personal ties. Both Jack and his sons played football in high school, with the Corgans' youngest son, Colin, playing collegiately at Dartmouth College.
Golf also runs in the family, and Jack has competed at the OSU Cowboy Golf Pro-Am for the past seven years. Through those tournaments, Jack and Carol formed a relationship with men's golf coach Alan Bratton. They also got to experience the beauty of Karsten Creek Golf Club firsthand, inspiring them to include the course as the final major piece in their estate gift.
The Jack and Carol Corgan OSU Golf Facilities Fund will be fully directed towards maintaining and improving the golf course.
The Corgans were among the sponsors of the 2018 NCAA Championship when OSU hosted the event at Karsten Creek. They witnessed the Cowboys earn their 11th national championship in front of a home crowd that formed a sea of orange.
With their gift, they hope to help the program add many more moments like that to its storied history.
"Their gift is going to help us maintain all the structures at Karsten Creek — the lodges, the clubhouse, all those kinds of things," Bratton said. "Jack and Carol are wonderful people. They're loyal supporters of the program and have become great friends."
---
Photos by: Gary Lawson, Phil Shockley, Bruce Waterfield and Provided
Story by: Grant Ramirez | STATE Magazine