Paying it Forward: Provost looks to inspire and empower students in new role
Tuesday, December 20, 2022
Media Contact: Mack Burke | Associate Director of Media Relations | 405-744-5540 | editor@okstate.edu
For Dr. Jeanette Mendez, there was a time when a college education seemed unobtainable.
Growing up, she had an intuitive mind and a passion for reading at the local library in Santa Rosa, California, but a pathway to higher education wasn't really an option. A daughter of a single mother who worked two jobs, Mendez knew times were tough.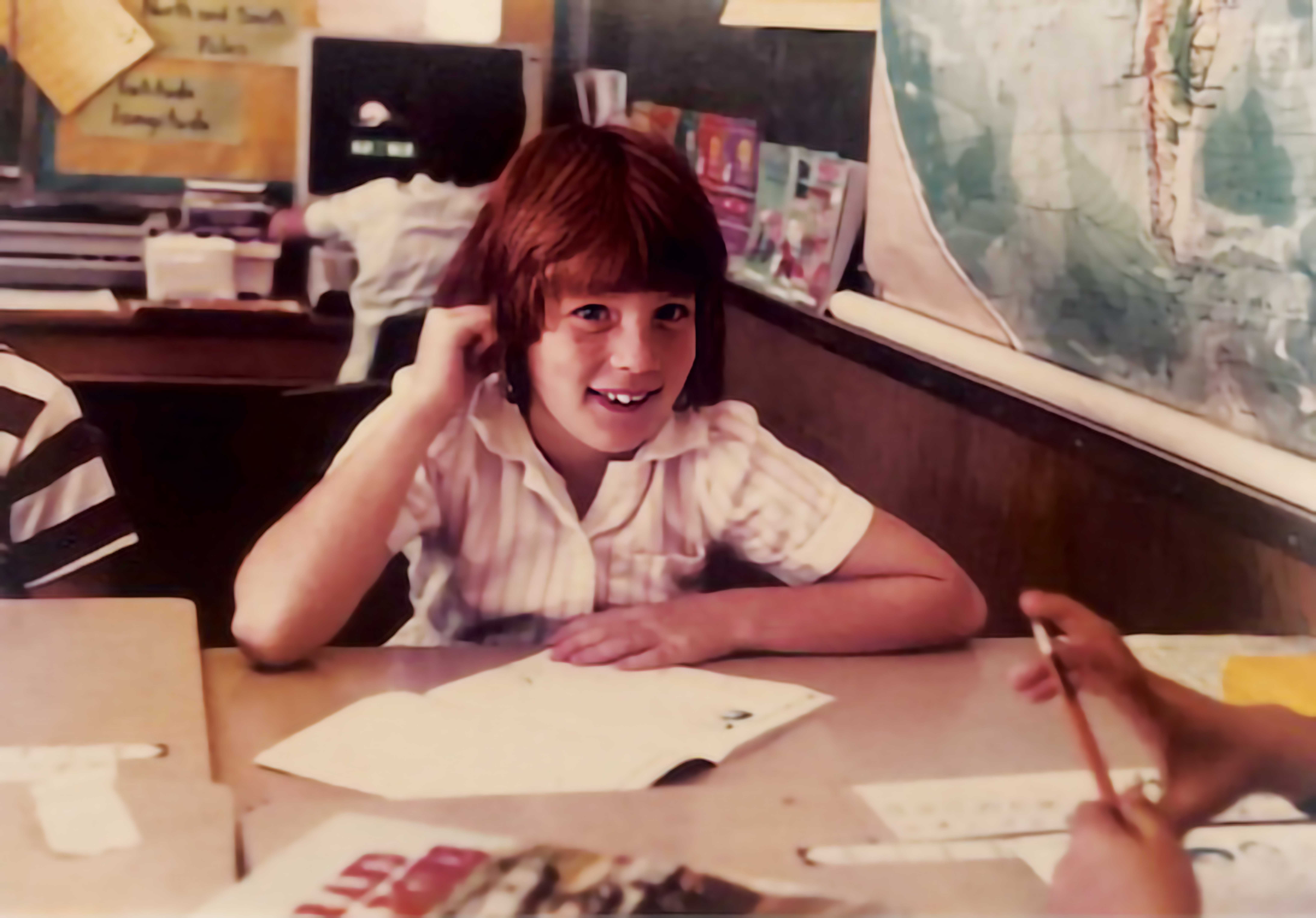 When her high school friends started receiving acceptance letters, Mendez knew college was the path she wanted to take, but two questions remained. Where would she go? And how would she afford it?
"I ended up at Santa Clara University with a full academic and need-based scholarship. I'm thankful to this day that someone provided me that opportunity," Mendez said.
Now, 19 years after her college career ended, she is Oklahoma State University's new provost and believes it is critical to give students the same opportunity she had.
Mendez's mother, Connie Morehouse, worked day and night to support Mendez and her sister, Jennifer Morehouse Trombley, and provided them with opportunities to succeed.
"I just had to make a decision, and I put my two daughters first," Morehouse said. "I would say that our toughest challenge was the finances, but I wanted the best for them. I worked for Merrill Lynch as a client associate, but there was still a rough financial hurdle. When I would get off that job, I was also a wire operator and did some data entry for a tax preparer in the afternoons so that I could have some extra money to support us."
Morehouse explained that Mendez, who was valedictorian in high school, was always proactive and ahead of the game academically. As a child, Mendez was driven and ambitious, traits that have carried over to her professional life.
Mendez was also an avid reader, a hobby she still enjoys immensely.
"I'd love to read anything and everything, I probably have seven to 10 books on my nightstand right now, and they are all over the place," she said.
"When I was growing up, I read anything nonfiction, anything that my teachers assigned, but then any type of teen book."
Mendez was excited to enroll at Santa Clara, but she didn't know which career path she was going to take.
After a few semesters, Mendez started to veer toward political science. She earned a bachelor's degree in combined sciences before earning a doctorate in political science at Indiana University in 2003. She fell in love with teaching and research — spending two years at the University of Houston before moving to Stillwater in 2005.
Since arriving at OSU, Mendez has had no shortage of significant roles to fill.
Starting off as visiting faculty in 2005, Mendez quickly worked her way up to tenure track and then became a tenured faculty member. Mendez has also served as the political science department head (2011-2014; 2015- 2017), associate dean of research (2017- 2018), interim dean for the College of Arts and Sciences (2018-2019) and vice provost (2019-2021).
After former provost Gary Sandefur retired in spring 2021, Mendez served as interim before undergoing a review process and being selected to her new role officially in May 2022.
"Dr. Mendez has succeeded in a really wide variety of positions at the university," said Dr. Chris Francisco, vice provost in the Division of Academic Affairs at OSU. "I think her ability to adapt to those different skill sets that are needed and to succeed in all those different positions just speaks very highly of her capabilities and how much people enjoy working with her."
As the new provost and senior vice president of OSU, Mendez will use her extensive experience as a leader in higher education to advance OSU's reputation as an academic powerhouse.
"Dr. Mendez's impressive academic achievements and desire to build on the quality and effectiveness of our programs stood out during her interview. She's familiar with the university and immensely qualified," OSU President Kayse Shrum said. "And with her background, she understands the importance of OSU's land-grant mission of accessibility and the imperatives laid out in the strategic plan. She will lead our academic units to new levels of success and set an example for what's possible while she's at it. Students need her kind of example. If you're willing to work hard and dream big, anything is possible."
During her time at OSU, Mendez has worked on numerous initiatives and created strategies focused on pandemic response; general education reform; cultivating arts experiences for students; leadership and development; student success and retention; and diversity, equity and inclusion.
Now she is turning her eyes toward the new strategy. The process was launched soon after Dr. Shrum was named president, and the new strategy to make OSU the preeminent land-grant institution was unveiled on Oct. 12.
"The strategy process has been just so exciting to be a part of, and to lead and pull together people who are very passionate about OSU and want to see OSU continue its path towards excellence and beyond, I've been so grateful to be part of that," Mendez said.
"Students need her kind of example. If you're willing to work hard and dream big, anything is possible."
— President Kayse Shrum
Beyond her work in various leadership roles, Mendez is very passionate about faculty mentoring.
"I've developed a mentoring program from the ground up, not just for assistant professors, but for associate professors as well," Mendez said. "I probably will always, in the back of my mind, consider two things: either my experience as a woman in academia or my experience as a visiting assistant professor in academia. Oftentimes, both of those categories feel very underrepresented, so I tend to gravitate towards wanting to make sure that we're putting in policies, procedures and programs that are protecting all faculty and taking a pretty broad view of what that means."
With Shrum as president, this is the first time in Mendez's academic career that she has reported to another woman. The number of female provosts and presidents in academia is surprisingly small, and even smaller in circumstances when both are female.
"How crazy is it to have a president and a provost who are both women when we haven't had those types of administrative mentors in our own careers?" Mendez said. "I do think that we're setting a different example and at the same time, not doing anything differently simply because we're women. I think people are looking to us, and that type of representation matters. I've done a lot of research on the role of faculty and how students need that role model effect.
"When you have faculty that are like you — be that gender, race, sexual orientation, whatever that is — it matters to you personally. I think students thrive in those situations, and we need to be able to look across higher ed and see that diversity in our faculty and our administration so that it mirrors our student body."
While Mendez may not have had many female mentors in the workplace, one woman always has been an important role model in her life — her mother. Morehouse said she's proud of what her daughter has accomplished.
"Everything Jeanette has done she's earned and worked hard for," Morehouse said. "She amazes me and I'm so proud of her, and that's how she's always been. I know everything at Oklahoma State, every single thing that she's done there and every role that she's had, she's worked hard and deserved what has led her up to this point.
"I think she knows Oklahoma State so well. She's connected with the people and the community, and I think she can add value to her role as provost because of all the different parts that she's played at the university itself."
Now that Mendez has her own family, she also looks to follow in her mother's footsteps as a role model to her children: Gwen and Elias. While she has accomplished much in her career and in her life, Mendez knows she didn't do it alone. And now she can help others discover new possibilities and reach new heights.
"Without help, I would have just gone off and worked or done something else, and that would have been a very different career path," Mendez said. "I think we have a lot of high achieving [K-12] students that don't have access to education, and if we ignore that, we're missing out on this great population of students who can change the world."
---
Photos by: Phil Shockley and Courtsey of Connie Morehouse
Story by: Hadley Dejarnette | STATE Magazine