Orange Hits the Silver Screen: Film education initiatives at OSU-Tulsa are advancing careers and creating opportunities
Thursday, April 27, 2023
Media Contact: Mack Burke | Associate Director of Media Relations | 405-744-5540 | editor@okstate.edu
Let's set the scene: Oklahoma is an increasingly popular production destination, with major movies like "Killers of the Flower Moon" and "Stillwater" recently filmed in the state, along with hit TV shows like FX Production's "Reservation Dogs" and Paramount+'s "Tulsa King."
Every set needs workers. Not only actors and directors, but also technicians, producers, production assistants, makeup artists and a whole crew of other professionals to bring our favorite stories to life.
Until recently, it was difficult for Oklahomans to gain the skills necessary to work on a film set. It was also a challenge for productions to find qualified workers in the state. The Center for Poets and Writers at Oklahoma State University-Tulsa stepped in to meet that need — and when it comes to helping bring stories to life, they have decades of experience.
GROWING A WORKFORCE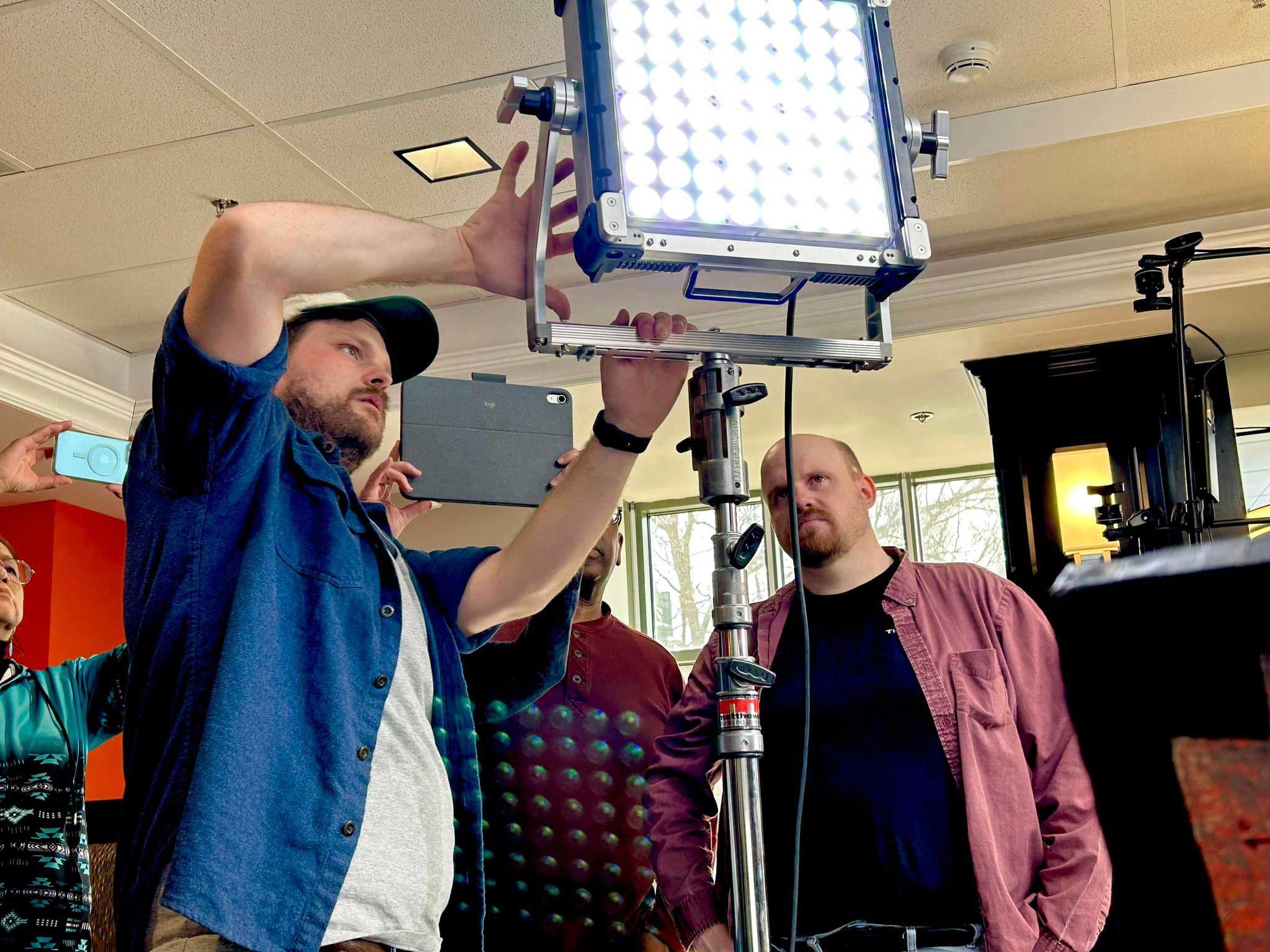 The center has hosted film workshops since 2021, almost all sold out or with wait lists. Nearly half of attendees received scholarship assistance from the Cherokee Nation Film Office.
"Oklahoma's television and film production industries continue to grow at an exceptional pace, and we are pleased to serve a role in helping educate, prepare and connect a workforce capable of supporting that growth," said Jennifer Loren, senior director of Cherokee Nation Film Office.
Led by working professionals, many of whom are Academy or Emmy Award nominees, the workshops emphasize set-ready skills and practical experience. Topics include film industry fundamentals, screenwriting, lighting and sound.
"Especially with filmmaking, it's all about hands-on instruction and learning with the tools and technology that's in front of you," said Zach Litwack, filmmaker-in-residence at OSU-Tulsa and workshop instructor. "There's only so much you can learn from a YouTube video or reading a book."
The intensive two-day film set etiquette or "Setiquette" workshops have been a gateway to the local film scene for many participants, including work on the third season of "Reservation Dogs."
The workshops create a live set where students produce a short film with professional equipment and guidance from a team of industry veterans.
"Three of the students that took that workshop networked with some of the instructors and were on a film with them the next weekend," Litwack said. "It was awesome to see."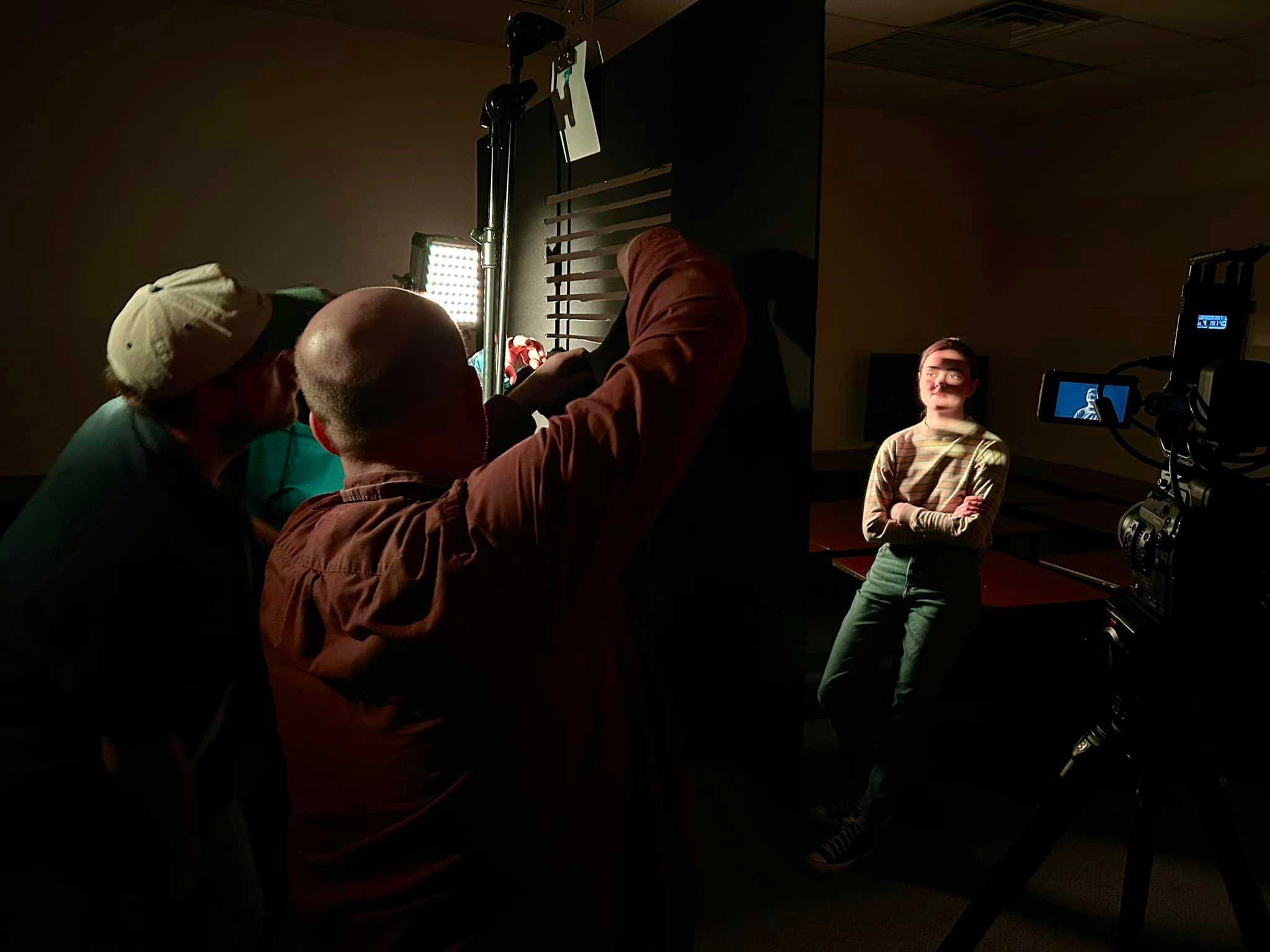 EMPOWERING OKLAHOMA STORIES
Erin Parker, a resource advisor for the Indian Education Program team at Tulsa Public Schools, used an OSU-Tulsa screenwriting workshop as a springboard into the world of animation.
Every year, Parker's program rents a movie theater and shows a Native American-themed film to participating students and their families. However, the small selection of age-appropriate films limits their options.
"I decided I would have to fill the gap for my students," Parker said. "I saw that there was a scholarship through the Cherokee Nation Film Office for a screenwriting workshop at OSU-Tulsa, so I applied and got it."
After completing her screenplay in the workshop, Parker was accepted to an animation mentorship program that will help her turn her screenplay into an animated short film.
"My story is about the day a young Kiowa boy is taken from his village to an Indian Boarding School and what his mother has to do to prepare him for the journey. I have a 7-year-old son and I can't imagine him being taken from me," Parker said. "I know I'm new to this, but my story needs to be told."
LOOKING FORWARD
The Cherokee Nation Community Film Lab is expected to open later this year at OSU-Tulsa.
"This lab will be a hub for community members and students who want to develop new skills and work on film sets in Oklahoma," said Lindsey Smith, director of the Center for Poets and Writers.
The center continues to find new ways to build relationships with local professionals and productions, such as Sundance Film Festival finalist "Fancy Dance," which used OSU-Tulsa as a production base camp.
OSU-Tulsa now also offers film courses for credit, including screenwriting and a film production course planned for fall 2023.
"All the work we've poured into workshops, the film lab, networking with professionals and building strong partnerships is paying off in the form of new careers and opportunities for students," Smith said. "It's really exciting to think we can offer more opportunities to combine storytelling, critical thinking and new technology with the chance of a job opportunity."
---
Photos By: OSU-Tulsa, Zack Litwack
Story By: Aaron Campbell | STATE Magazine