The French Connection: Study Abroad program provides historically underrepresented students with opportunity of a lifetime
Thursday, April 27, 2023
Media Contact: Mack Burke | Associate Director of Media Relations | 405-744-5540 | editor@okstate.edu
Many students look forward to summer break as a time to travel for leisure, yearning for an escape from everyday life. Some even dream of standing at the base of the 984-foot-tall Eiffel Tower at dusk as the sparkling lights appear all over its surface.
However, for students who are first-generation, low-income or underrepresented, attending college, let alone studying abroad, may be just that: a dream. It seems impossible due to a lack of support or resources.
In 2019, the Oklahoma State University Center for Global Learning (CGL) was awarded a $15,000 grant by the French embassy as part of the Transatlantic Friendship and Mobility Initiative to design a sustainable course offered to OSU students for five years or longer.
In collaboration with the University of Limoges in France, OSU's Division of Institutional Diversity and CGL, this program was designed to introduce French culture, language, cuisine and entrepreneurship innovation.
Dr. Jeff Simpson, assistant dean and director of global partnerships, and his team helped to develop the course and schedule tours with the Bernardaud Porcelain factory, various research laboratories, the Oradour-sur-Glane memorial, the Padirac Chasm cave and meetings with industry leaders.
"This was probably the most impactful experience I have had as a leader," Simpson said.
The first program was slated to begin in 2020 but was postponed until the summer of 2022.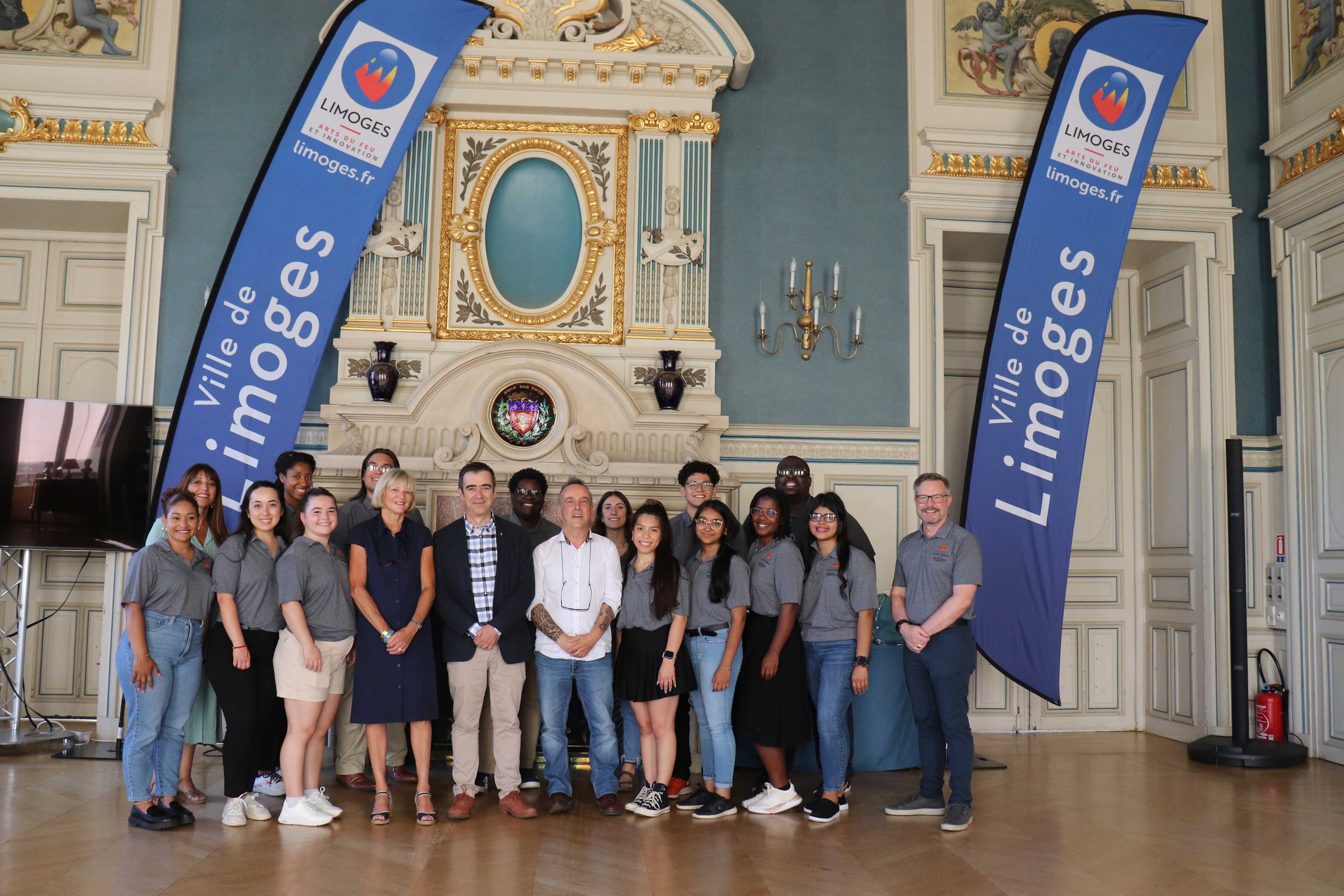 Prior to departure, students were provided with online learning modules and 360-degree videos as preparation.
The innovative approach helped reduce anxiety before the trip to allow students to be fully immersed in the French culture, said Catie Miller, CGL global programs coordinator
Through Retention Initiative for Student Excellence (RISE), 11 OSU students packed their carry-on suitcases and traveled to Limoges — about four hours southwest of Paris — for 16 days to study the intersection of culture and technology in partnership with the University of Limoges.
"We're talking about kids who had never been on a flight before," said Dr. Clyde Wilson, associate vice president for institutional diversity. "It's one of the most diverse study abroad trips OSU has sent out. It was a great representation of OSU."
As a little girl, Leslie Rodriguez was obsessed with all things Paris and the Eiffel Tower. However, in middle school, she came to grips with the reality that she would never see the landmark in person.
The first-generation student discovered the study abroad learning opportunity through her involvement in RISE.
"When they told me that I could go, I thought, 'Oh, well, I probably can't afford it. It's too expensive,'" Rodriguez said.
Maura Loyola, RISE coordinator, encouraged students to apply for scholarships provided through new and existing funding sources to help navigate the process of traveling abroad.
Through scholarships, the human development and family science junior's dream came true. Last summer, she stood at the base of the 136-year-old tower in awe and felt what she could only describe as a "full-circle moment."
"I really love RISE and I have a lot of great experiences with the people in it. All of the stuff that is provided through RISE, I have found value to me, in some way, shape or form and so I saw this and I thought this is a perfect opportunity."
— Kalissa Moseley, RISE student
As a native Spanish speaker, she was also able to understand various French words which came in handy when visiting with locals at the farmers market.
Accordéons Maugein, one of the oldest accordion manufacturers, stood out to the cohort not only because of the history and design of the instrument, but also the people they met.
At the end of their tour, they met a man who had fought and been injured in the Russia-Ukraine War. He came to France to heal and be with his mentor. He even put on an impromptu concert and played Stevie Wonder's "Isn't She Lovely," and then shared his life experiences with the group.
Originally, Brittanie Cannon decided she couldn't afford the trip and instead would save for her next semester. She didn't like flying and as a self-proclaimed "homebody," the idea of traveling so far away stretched her out of her comfort zone.
"I had a meeting with Dr. Wilson and some other people to talk about the trip and I told them I literally thought I would die before I saw the Eiffel Tower," Cannon said.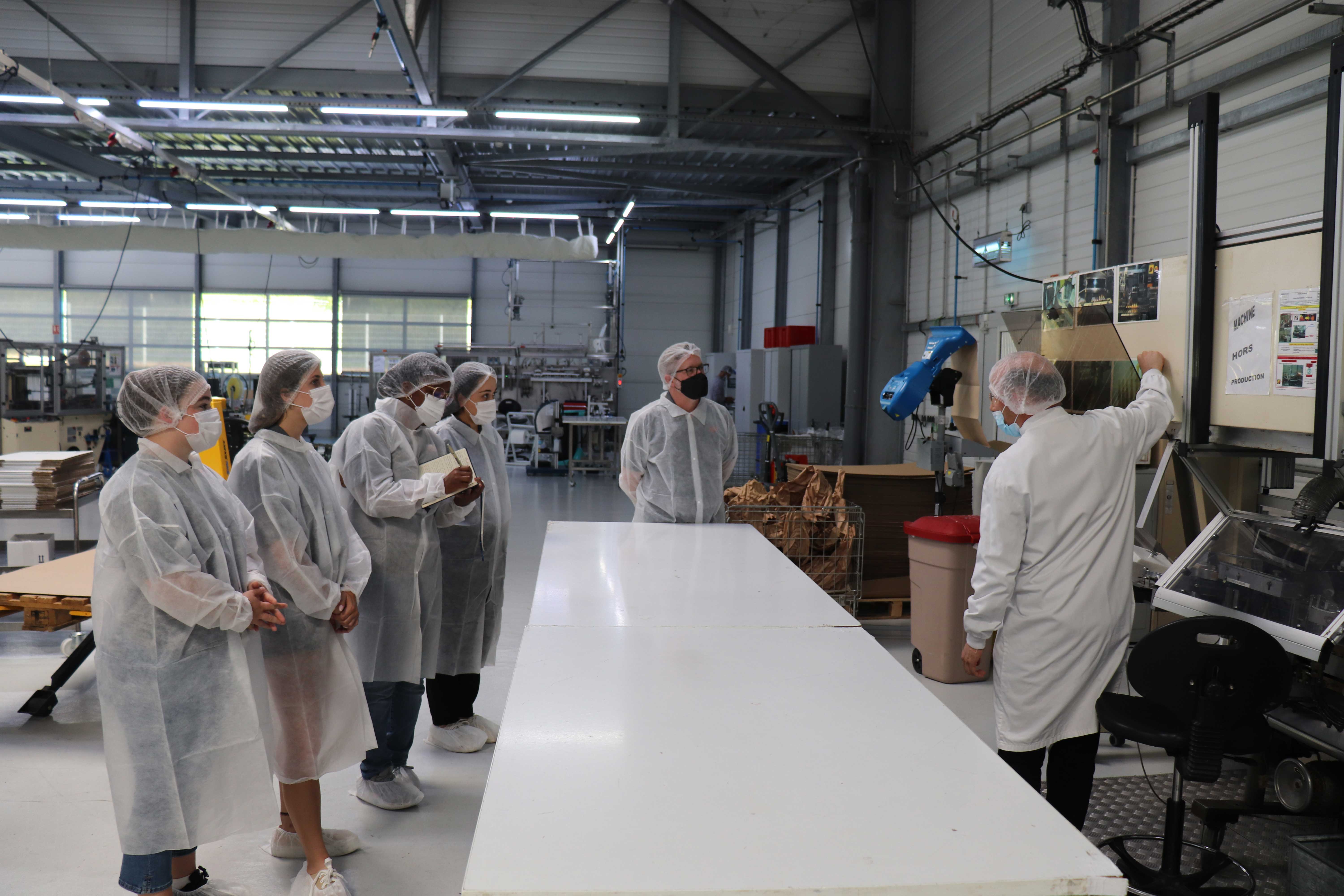 However, with support, she hit submit on her application with five minutes to spare hoping to receive scholarships to alleviate any financial worries and trusting it would produce a fruitful experience.
While engaging with tour guides, Cannon noticed the sustainable practices of different businesses committed to Sustainable Development Goals.
J.M. Weston, a company known for hand-sewn leather shoes and belts, stood out to her for its sustainable succession program. Its three-year training program teaches the meticulous craft of shoemaking to preserve the quality of its products.
In comparison, while in Ganterie Agnelle in Saint Junien — a French leather glove factory responsible for supplying Paris Fashion week with Dior and Chanel gloves — Cannon noticed few employees and few machines. The company had no succession plan to pass on its skills.
"They don't have a school or any type of academy that teaches people how to do what they do with their skill level," said Cannon, a psychology junior. "They're trying to figure out how they're supposed to keep the business going now that all of them are older, and they don't have anybody that they've been training, they don't have any internship programs."
In every presentation, speakers shared individual business plans to actively work toward those goals. In labs, tour guides were sad they couldn't reuse the gloves they wore whereas she didn't think twice before throwing them in the trash but understood the need for better practices.
Around the city, she noticed trash cans without liners to reduce the use of plastic even if it caused an unwanted odor.
Kalissa Moseley always thought about studying abroad if the opportunity was presented, but she never really set her sights on it.
"I really love RISE and I have a lot of great experiences with the people in it. All of the stuff that is provided through RISE, I have found value to me, in some way, shape or form and so I saw this and I thought this is a perfect opportunity," Moseley said.
When the zoology/pre-vet major had time to tour the city on her own, she visited the Gran Galería de la Evolución for an opportunity to connect the trip to her studies.
"It was an immersive experience to get an idea of what the industrial side of the French culture looked like in more remote areas and a lot of the touristy areas, like Paris. It's stuff that you may not necessarily hear about," Moseley said.
However, she gained more than just educational assets on this trip. Moseley flew home with a new take on life, which all started with one meal.
When Moseley arrived at the restaurant, she noticed groups of people finished eating and they were still there when she left. They had taken an hour to eat and another to socialize. For the rest of the trip, she noticed stores closed in the middle of the day so workers could go home or enjoy a sit-down meal with others.
"My biggest takeaway is the fact that they take life so much slower than we do. And it honestly made me rethink how I'm living my life," Moseley said.
The enriching experience influenced Moseley to quit trying to complete school at an accelerated rate and to re-evaluate what she held as priorities in her life.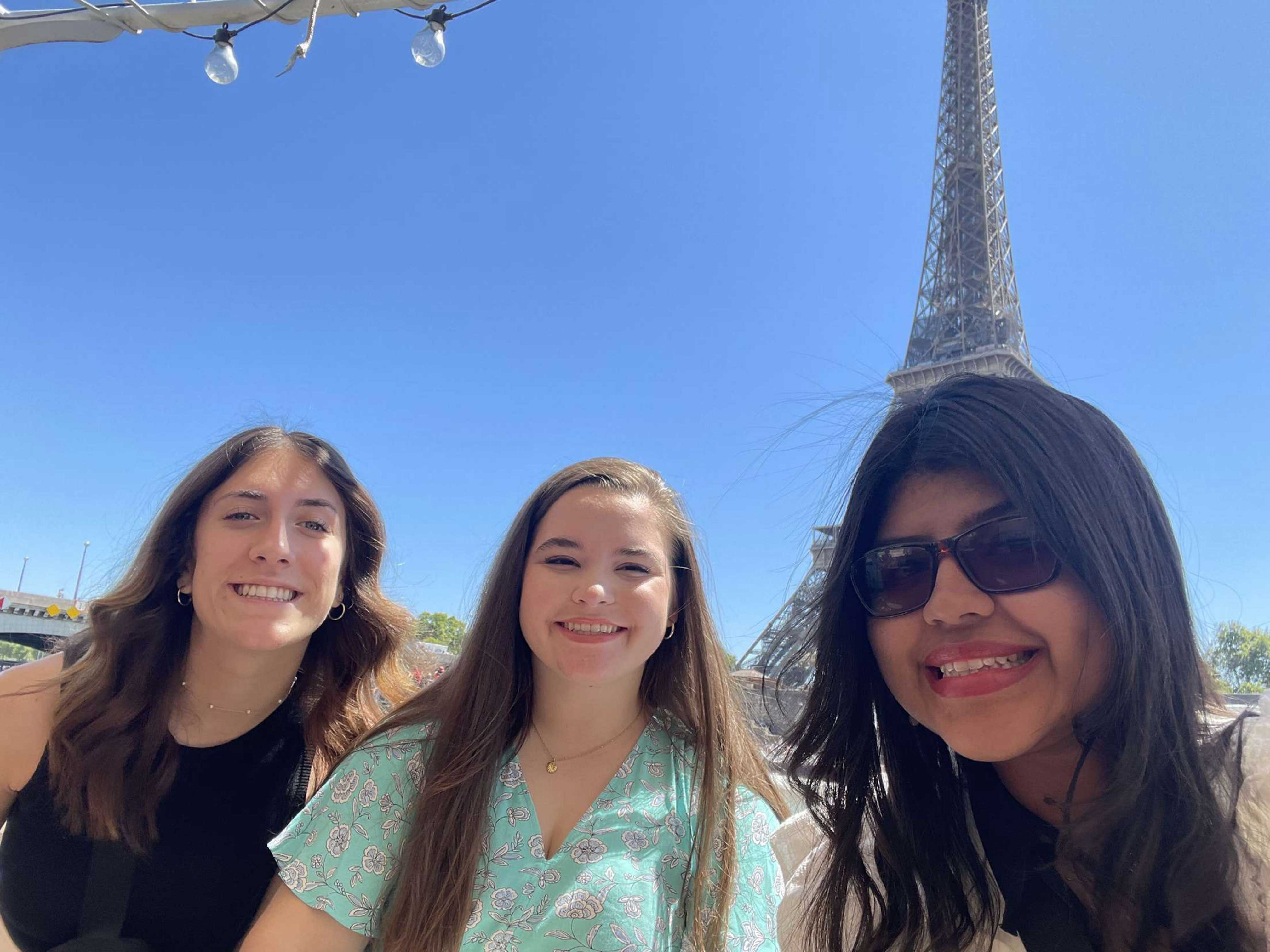 While visiting the University of Limoges, OSU students stayed in an international dorm where they interacted with students who were primarily refugees from Ukraine, but also Tunisia, Iran, Pakistan, Afghanistan and Syria.
"We were there on July 4 and they had a little party for us. It was at that experience that they then invited the students that lived in the residence halls to come connect with Americans," Wilson said. "The students came and then next thing you know, they were talking and mingling and the international students embraced the American students and said, 'Hey, we can show you around town.'"
The students began to feel so much more at home as they shared their life experiences with the other students highlighting their similarities and differences, Wilson said.
When the cohort arrived back at Stillwater Regional Airport around midnight, their families were eagerly waiting with flowers, balloons and signs, ready to hear the stories of their travels.
Looking forward to future study abroad experiences, a significant challenge is funding, Miller said. While this trip was partially funded through a grant, securing funding for future programs is a critical priority.
"We are actively exploring options to secure funding and engage potential donors who are passionate about providing RISE students with opportunities to learn about global issues and expand their horizons," Miller said. "Our hope is to continue to build on the success of the France program and create similar transformative study abroad experiences for RISE students in the future."
---
Photos By: Provided
Story By: Sydney Trainor | STATE Magazine