Written in the Stars: NASA officer successfully defends aviation and space education doctoral dissertation
Thursday, April 27, 2023
Media Contact: Mack Burke | Associate Director of Media Relations | 405-744-5540 | editor@okstate.edu
Dr. J.D. Polk has already accomplished more than most do in a lifetime, but he has no plans of slowing down.
As NASA's chief health and medical officer and a student at Oklahoma State University, he aims to provide the next generation with information critical to the field of spaceflight.
Despite already being triple board-certified as an osteopathic doctor, an emergency medical doctor and a flight surgeon specializing in aerospace medicine, Polk decided to add another set of credentials to his title. He recently earned a Doctorate of Education in Applied Educational Studies, with an option in aviation and space education.
Polk successfully defended his dissertation in October 2022 and graduated in December 2022. His dissertation — "Extreme Case Study Analysis: Lessons for Future Human Spaceflight Mishap Investigators and Technical Authorities" — brings a new level of dedication to space research and unparalleled expertise to OSU's aviation and space education program.
Dr. Kat Gardner-Vandy, aviation and space assistant professor as well as Polk's academic advisor, said his recommendations will have profound ramifications for the future of spaceflight.
"His dissertation is centered on case study analysis and interviews with past NASA investigators and technical authorities who were working firsthand on past spaceflight disasters that have resulted in loss of life," Gardner-Vandy said. "The people who worked on the Challenger and Columbia have great knowledge, but it has to be teased out or the lessons learned from those events perish with the people."
Polk's role at NASA carries immense responsibility. He wanted to share his findings with future generations of aerospace leadership, whether they go on to join NASA or pursue privatized spaceflight.
"I kept telling myself, 'I know what to do, I know where the gaps are.' This was an opportunity to go vector," Polk said. "I feel I have a moral and ethical responsibility. This is my method of succession planning."
One of the most critical aspects of Polk's position is overseeing the occupational health of employees at all NASA locations. He provides waiver authority for current and former astronauts who remain under his care and surveillance after their spaceflight missions until the time of their death. In a way, the Apollo mission is still ongoing despite the program officially ending in 1975.
"He's truly the hardest working individual I've had the pleasure of interacting with. His dissertation will become a benchmark and a catalyst for future work. Not just for NASA, but the FAA and commercial spaceflight."
— Dr. Kat Gardner-Vandy, aviation and space assistant professor
Polk's team helps prepare for human spaceflight alongside the rocket, spacecraft and aircraft crews, and all share a goal of mitigating errors.
"There's a great deal of emotional intelligence required in such a role," Polk said. "There are times when you, unfortunately, must keep moving forward with minimal emotional response."
NASA's Orion spacecraft recently circled the Moon on a flight test with no crew aboard, splashing down safely on Dec. 12. Future Orion flights to the Moon will include astronauts — something Polk aims to see through.
From an early age, Polk showed interest in a career in medicine or aerospace engineering. He recalls watching the Apollo 13 launch as a child.
"I was home sick with chicken pox and had nothing to do but watch the launch on our television — I was glued," he said.
While serving as the chief of Metro Life Flight in Cleveland, Ohio, Polk was a member of the U.S. Air Force reserves and provided assistance in search and rescue missions as well as support for space shuttle launches. This became his segue to work for NASA, first as a flight surgeon and then climbing the ranks to his leadership role.
"The big question for me has been 'How do I educate the next generation of leadership in my field?' and pursuing further education of my own was the answer to that question," he said. "It creates the opportunity to shift to teaching, whether that's in affiliation with NASA or elsewhere."
When looking at Ed.D. programs, Polk initially thought a doctorate of education was the pathway, but after finding OSU's aerospace and aviation education doctoral program, the decision was a no brainer. Not only would he obtain an Ed.D., as was the aspiration, but it would be done specifically in the field that fit his passion with an ability to tailor the program to his unique goals.
The aviation and space doctoral program is offered entirely online, which was beneficial for his career and life overall, considering that he is based in the Washington, D.C., metro area.
"Not often, or really ever, do you see a current high level government official becoming a student," Gardner- Vandy said. "J.D. carried an immense responsibility for his research. He was privy to information, data and people at NASA that other students are not."
Initially, Polk attempted to remain incognito to his fellow students but it didn't last long. He made a concerted effort to be sure he was just another student in class, contributing as was appropriate.
"If he faced any challenges in the curriculum, though, you wouldn't know it," Gardner-Vandy said. "J.D. was always incredibly respectful, eager to learn, enthusiastic and acted with the utmost humility. He's truly the hardest working individual I've had the pleasure of interacting with.
"His dissertation will become a benchmark and a catalyst for future work. Not just for NASA, but the FAA and commercial spaceflight."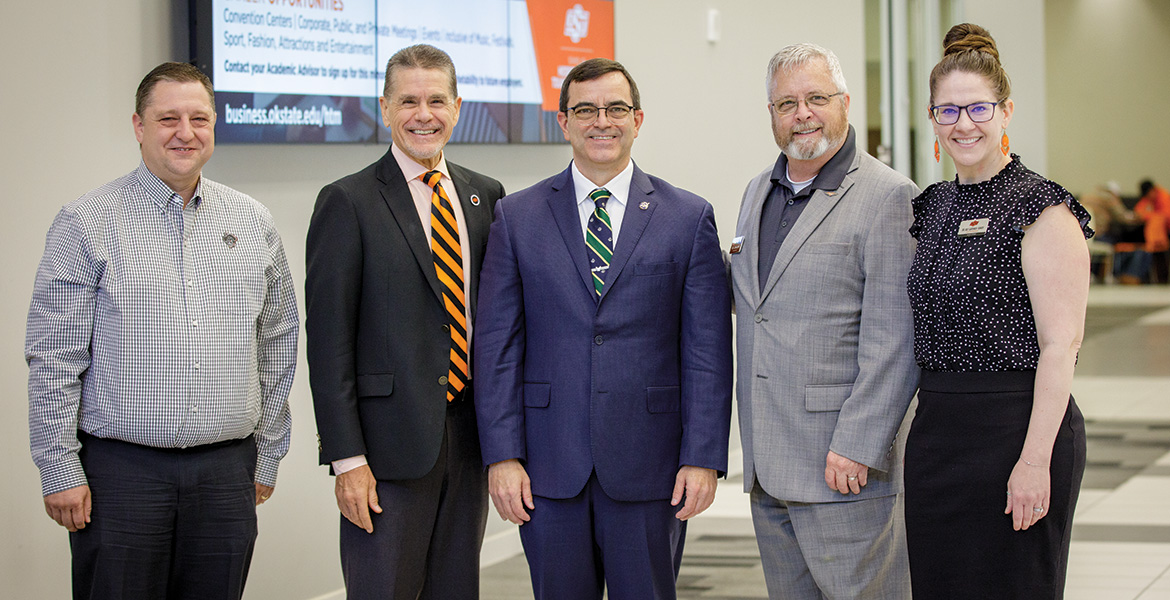 There has been a huge shift in spaceflight in recent years, and it's no longer just NASA completing missions. With a rise in commercial and private spaceflight, there are numerous lessons NASA can teach those entities in regard to forensics, pathology and more. Many of these lessons are already being taught through NASA's position as an anchor customer to some new ventures.
For these commercial and private vessels, NASA is not an investigator in the event a mishap occurs, but rather it is local first responders, coroners and officials who may be experiencing such an event for the first time.
What's unique about spaceflight mishaps is that the physics, engineering and ultimately, the causes of death, are all different. Each occurrence is a new study conducted to discover potential errors and to inform future missions. In many instances, experts look to aviation findings as plans are made for spaceflight. This is in part due to the fact that from a systems engineering perspective, each vehicle's construct, function and purpose are all specific to the mission at hand and vary between the numerous companies that now exist in the field of spaceflight.
"The position you never want to be in is one where you've identified an error but didn't alter plans," Polk said. "If people can understand the 'Why?' it's easier to accept change. There are nuances in education that allow you to check competencies."
Polk's new education credentials will give him the opportunity to spread his research firsthand.
He said his next big career goal is to continue to be valuable to NASA until we next see boots on the moon, which will happen as part of the Artemis missions — and then to add value for the next group of aerospace leaders.
Polk is currently working toward a graduate certificate in forensic investigative sciences at OSU and anticipates completing the coursework in spring 2023.
"This has been so fortuitous, with J.D. thinking about life after NASA," Gardner-Vandy said. "This is an opportunity for continued work and is truly just the beginning of his next chapter."
Aviation and space programs within the Department of Educational Foundations, Leadership and Aviation are focused primarily on aviation, particularly for undergraduate offerings.
For more information about the College of Education and Human Sciences' aviation and space programs, visit okla.st/osuspace.
---
Photos By: Gary Lawson and NASA
Story By: Kirsi McDowell | STATE Magazine