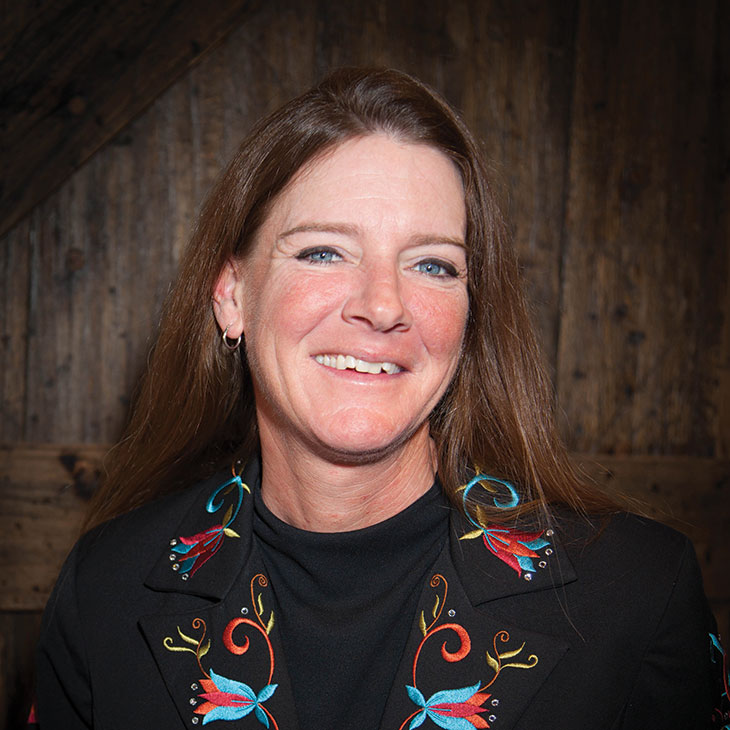 Payne receives Ferguson College of Agriculture Alumni Early Career Achievement Award
Tuesday, October 6, 2020
Oklahoma State University's Ferguson College of Agriculture Alumni Board has selected Kelli Payne of Mustang, Oklahoma, as a 2020 Early Career Achievement Award winner.
The award winners are selected by the Ferguson College of Agriculture Alumni Board for their outstanding achievement in the early years of their careers.
"Nobody outworks Kelli Payne," said Kirby Smith, Ferguson College of Agriculture Alumni Board president. "She's paired a tireless work ethic with an attitude of genuine kindness and generosity to blaze a career trail all her own. While achieving professional success, she's remained committed to our college, from investing in research programs and facilities to taking time to mentor students. She's a tireless advocate for agriculture and one of our best industry spokespeople. You cannot get to know Kelli and not be inspired to work harder and give back."
Payne attended Oklahoma State University, finishing her bachelor's degree in animal science with an option in livestock merchandising in 2014. Understanding the importance of gaining real-world experience, she frequently took semesters off to work and take advantage of exciting opportunities, including working for Congressman Wes Watkins.
In April 2019, Payne was appointed as the President of the Oklahoma National Stockyards in Oklahoma City, making her the first female and one of only six people in the 110-year history to serve as president. In this position, Payne attends trade shows in Oklahoma and neighboring states, as well as cattlemen's meetings and sponsored events. She works to increase the Oklahoma National Stockyards' presence in the cattle industry and beyond, and builds on the tradition of providing a top-notch market for cattle producers, all while maintaining the area's historic integrity.
"The opportunities afforded to me at OSU both in and out of the classroom are priceless," Payne said. "While I certainly chose a non-traditional educational path, the support of faculty and staff was immeasurable. I'm honored to continue to work with many of those outstanding individuals to this day."
Payne and her friend Dave Newcomb have provided the Kelli Payne and Dave Newcomb Annual Fellowship since 2018 to provide scholarship support to an OSU student who is a United States Military veteran working toward a master's degree within the Ferguson College of Agriculture.
The Ferguson College of Agriculture believes in the value of hands-on education and the importance of having a well-rounded student experience. The college's award-winning faculty members are dedicated to developing students and are passionate about adding value to the total educational experience. With 16 majors, a variety of study options and more than 60 student organizations, the college is committed to expanding minds and inspiring purpose.
MEDIA CONTACT: Maggie Martens or Melissa Mourer | Agricultural Communications Services | 405-744-3737 | melissa.mourer@okstate.edu