Pioneering computer science alumnus battles bankruptcy and more on road to graduation
Wednesday, October 12, 2022
Media Contact: Elizabeth Gosney | CAS Marketing and Communications Manager | 405-744-7497 | egosney@okstate.edu
Miguel Pineda Soto graduated in July as one of the first to earn an online computer science degree from Oklahoma State University. The recent graduate credits the CS program for helping him get to where he is now — working full time at Goldman Sachs — but it wasn't an easy journey.
Originally from Venezuela, Soto and his family were forced to move to Kuwait when he was 8 due to tightening governmental restrictions.
"While it was a tough thing to deal with, moving was a blessing in disguise," said Soto, whose father's career as a petroleum engineer prompted his early interest in STEM. "I learned English and a lot of Arabic and French, and I also got to grow up with an entirely different perspective of the world."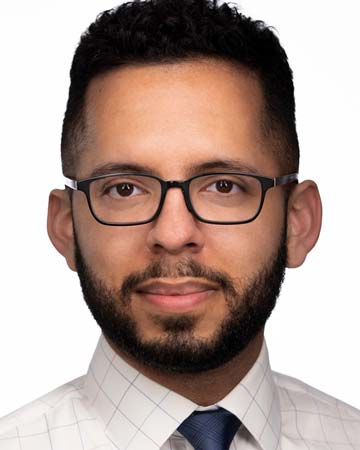 Soto finished high school in Kuwait and followed his dad's footsteps, enrolling in pre-engineering at Northeastern A&M College in Miami, Oklahoma. He was able to finish his associate degree there, but during his first year of community college, his parents went bankrupt.
"I reached out to hundreds of universities trying to find a way to get enough financial aid to finish my studies given my situation," Soto said. "Sadly, none were able to offer enough aid to cover the cost of a foreign student looking to study engineering."
Although Soto did receive a few financial aid offers from a couple of universities, none of them had an engineering program. He took advantage of the opportunities anyway and ended up getting associate degrees in business administration and chemistry at Rogers State University in Claremore, Oklahoma.
"After marrying the girl I had been dating for basically the entire time I had been in the U.S., I had the chance to continue pursuing my dream of being in a STEM field," Soto said. "I spent all summer researching the best program for me and I decided to go with OSU's online computer science program. I learned an immense amount from the online faculty while living and working full time in OKC and I am honestly so grateful for the fact that this program was available to me."
Soto expressed his gratitude for the program's dynamic and challenging coursework, and the opportunities he's received as a result. Soto also said that regardless of the fact that he was in a different city, he always felt he had immediate access to his professors.
"I had him as a student in a couple of my classes," said Dr. Blayne Mayfield, interim head of the Department of Computer Science. "He was very enthusiastic and very involved in the class. Some students I don't hear from them all semester long, but I would hear from him quite frequently. He was a very pleasant student to work with."
The CS online program has been progressively implementing online classes for the bachelor's degree for the past four years. Now published and available, students have the ability to work for their degree anywhere they can.
To learn more about the CS online program, visit the Department of Computer Science website here.
Story By: Bella Vu, CAS student intern | bella.vu@okstate.edu