OSU's Unmanned Systems Research Institute patrols the skies
Friday, September 17, 2021
Media Contact: Harrison Hill | Research Communications Specialist | 405-744-5827 | harrison.c.hill@Okstate.edu
The future of engineering innovation now has a name: OSU DISCOVERY.
In late July 2020, Oklahoma State University announced a partnership between the College of Engineering, Architecture and Technology and Baker Hughes.
As part of that partnership, Baker Hughes donated its research and innovation center in the Oklahoma City Innovation District to the university to develop a research and learning environment to benefit both students and industry professionals.
The center houses offices and laboratories, as well as new hands-on learning opportunities in aerospace, mechanical, electrical, chemical and petroleum engineering that allows students to tackle real-world problems in a state-of-the-art facility. The center will also house classes for CEAT's master's degree in petroleum engineering.
The Unmanned Systems Research Institute (USRI) has big plans for the new space.
"We are in the process of finalizing a national counter-Unmanned Aircraft System Center of Excellence," said Dr. Jamey Jacob, USRI director, John Hendrix Chair and professor of aerospace engineering. "This center is going to be working directly with the Army, particularly Fort Sill, on counter-UAS technology and strategy to develop and evaluate systems to help identify and defeat UAS that are being targeted at [Department of Defense] and other U.S. personnel.
"In addition to strengthening our aerospace defense ties with the Oklahoma community, this provides a connection with the Oklahoma City Innovation District and companies working directly in that arena. There are a lot of companies that are trying to evaluate the technology and be able to develop these systems."
The team is excited to have a direct connection with a lot of industry within the Oklahoma City region, Jacob said.
"Things have transformed in this space in a very short period of time — the drone industry as we know it really didn't exist a decade ago," he said.
Still, OSU has stayed on top of the drone industry, partially due to partnerships with companies like Baker Hughes working with the team there — all the way back before the building was even built — essentially having them give us a problem, and say for example, 'Hey, we want to be able to detect methane emissions using a drone; how do we do this?' and letting us be able to solve that problem for them."
Although the center might be new, counter-UAS is a familiar area for OSU, Jacob said.
"Counter-UAS is about understanding how drones [that are] operated in the airspace may intentionally or unintentionally pose a potential hazard to other aircraft," Jacob said. "Drones may be non-cooperative, in the sense that you may not be able to communicate with a pilot, and you don't know what their intentions are."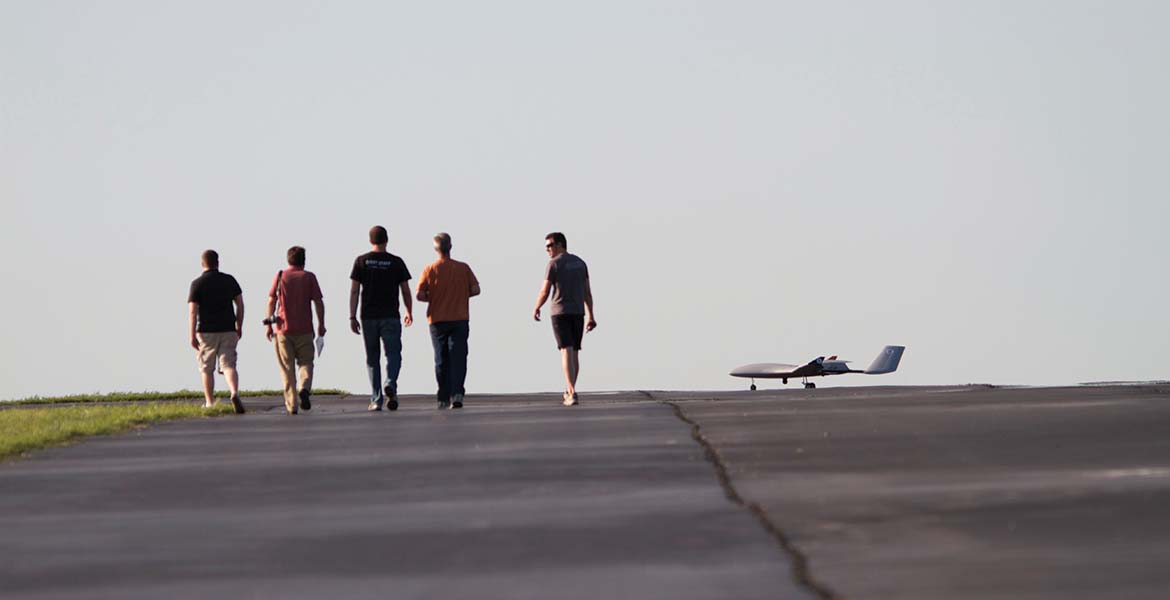 Part of the threat and one of OSU's main goals is understanding and staying ahead of the exponential growth in drone technology, Jacob said. Off-the-shelf UAS technology is developing rapidly — for $200 now, you can have the same technology that 20 years ago would have cost you $100,000, he added.
"So, one of the things that we were asked to do is to think ahead — look a couple of years out and see how some of this developing technology could be used as threats," Jacob said. "And then evaluate ways that we could identify those threats and help mitigate the potential hazard."
Counter-UAS situations can be simple everyday occurrences.
"For example, you're not allowed to fly UAS over NCAA football games because it's a potential hazard," Jacob said. "But let's say you're at a football game as part of the protective force there, and you have a UAS flyover — 99 percent of the time it's just someone trying to get some picture, and they don't know what the rules are."
However, in a similar situation, the UAS could be nefarious.
"It could be someone trying to do some intentional harm or damage or even just scare someone," Jacob said. "They could do something as simple as drop a nonhazardous substance such as flour, for example. And once people see this, you could cause a stampede."
That means in many situations, all UAS need to be treated as a threat, Jacob said.
"How do you deal with that? Since it's a remote-controlled aircraft, you can see the aircraft, but you don't know where the operator is— they could be anywhere within a 5-mile or greater radius of that drone that they're flying — so how do you mitigate against that particular threat?"
Those are questions that the USRI team is trying to answer.
"It becomes a really difficult problem because since you don't know where the operator is you can't just go up and arrest somebody or interrogate them and stop them from doing it," Jacob said. "And you can't just go and grab that drone out of the sky."
To answer the call for a better understanding of counter-UAS or solving problems focused on health and safety, the USRI team takes a multi-faceted approach.
"We're developing our own technology, but we're also using off-the-shelf technology," Jacob said. "We're very open in terms of what we do to solve a problem.
"If there something out there that's already been developed — we don't want to reinvent the wheel. And so if we can take something off the shelf, and either use that or modify that somehow — that's one of the things that we're really good at— being able to take things that have already been developed and modify it to fit whatever problem that we're trying to solve.
"And if those things don't exist, we create them ourselves or develop an in-house solution that's going to be focused on trying to solve that particular problem."
Taking that research and applying it to counter-UAS it is much the same thing, Jacob said.
"We're just thinking about this from the standpoint of 'OK, you know we're using this to do something such as fly very fast or fly in a swarm,' and so these are really trying to solve similar problems that we're already doing, it's just looking at it from a different lens," he said.
Jacob's team is not alone in tackling this problem. The group is focused on building strong partnerships to push the research further. OSU also has a partnership with the Department of Defense and the Army to help develop and test drone technology.
"It's not just government contractors and people within the government; it's a partnership among many different agencies," Jacob said. "There's the end-user, the military, for example, who is going to be operating the systems, and then you have civilian researchers within the Department of Defense that we're working with, and you have contractors that are developing technology that we're trying to evaluate and see how well it works.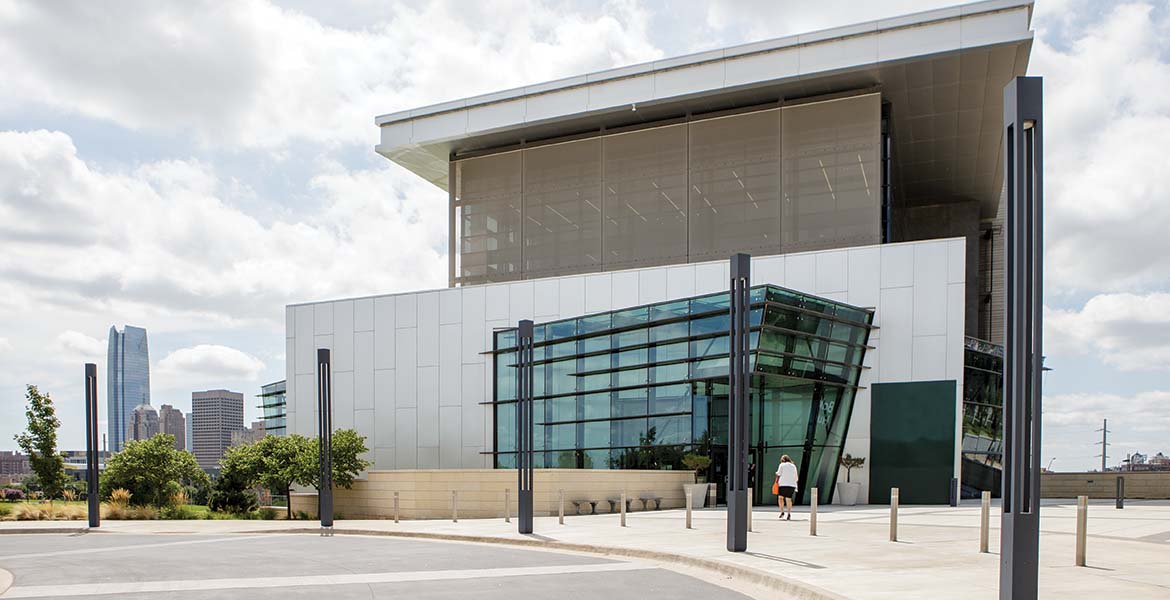 "Then you have other state agencies that are working to try to apply these technologies to civilian applications as well.
Whether it's Homeland Security or Highway Patrol, or FEMA or the Federal Aviation Administration, it's a really large network of different folks that we're serving."
Through those partnerships and the expertise of a world-class UAS research team, OSU keeps up with the exponential growth of UAS technology.
"USRI is a large umbrella organization that's designed with the goal in mind of being able to work with any department across campus, state agency or company that has a problem where they believe drones might be a potential solution," Jacob said.
---
Photos By: Phil Shockley and Gary Lawson
Story By: Harrison Hill | harrison.c.hill@Okstate.edu