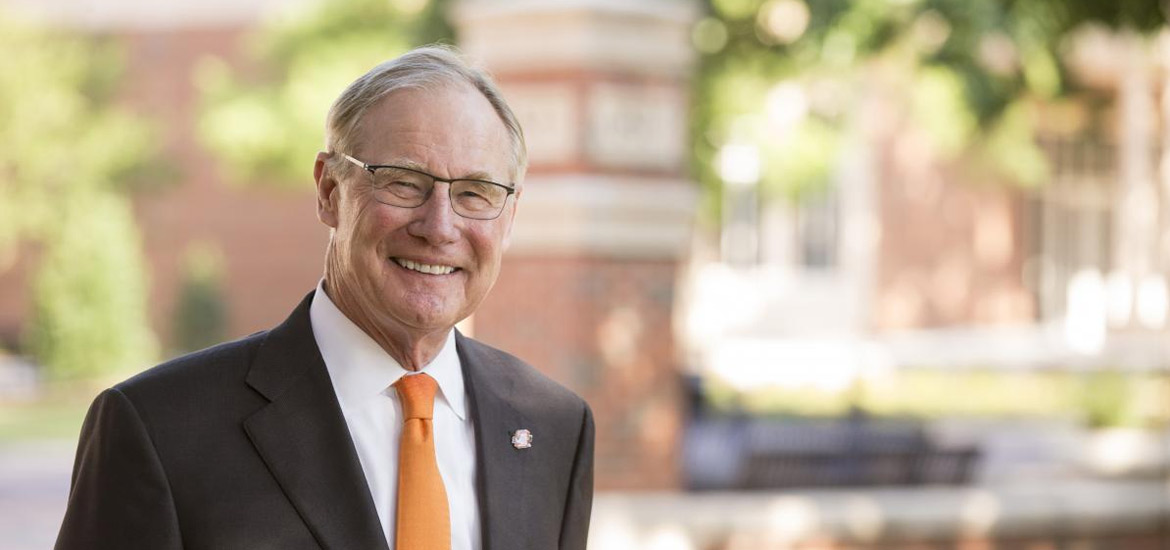 President's Letter
Tuesday, May 1, 2018
One of the highlights of this semester at Oklahoma State University was the opening of our new Business Building.
This beautiful new campus addition is featured on the cover. We opened its doors to students to start the spring semester and held a dedication in April.
I was a student when the previous business building opened more than 50 years ago, so it was a special honor to participate in the opening of this fantastic new facility. It will greatly enhance our preparation of tomorrow's business leaders.
The building was made possible thanks to many generous donors. The unique design of the beautiful, crescent-shaped building is due to the vision and talents of OSU architecture alumnus Rand Elliott and his team. The iconic, high-tech building opened to rave reviews from students, faculty and donors. It will serve our university well for many years to come.
This issue of STATE also highlights the impressive accomplishments of a number of Oklahoma State students. The OSU Alumni Association has named the 2018 OSU Outstanding Seniors, a select group of campus stars. You can also read about several impressive student scholarship winners.
Ann and I reached our 10-year anniversary as Oklahoma State's First Cowgirl and president in March. It has been an incredible honor and one of the greatest joys of our lives to serve this great university. It has truly been the best 10 years of our professional lives.
OSU has accomplished much this past decade thanks to passionate and unselfish donors and alumni, hard-working faculty and staff, ambitious and energetic students, and many others. We thank each one for the part they have played in advancing the mission of Oklahoma State University.
In closing, STATE magazine is proud to regularly feature the achievements of our alumni through Class Notes. We hope you will stay in touch and keep us posted on milestones in your life.
Again, Ann and I want to thank you for your ongoing support and for making the past 10 years a decade of historic transformation at our beloved university. We wish you all the best.
Go Pokes!
Burns Hargis
OSU President