OSU alumnus leads Lippert Brothers past the century mark
Wednesday, August 25, 2021
Media Contact: Mack Burke | Editorial Coordinator | 405-744-5540 | editor@okstate.edu
Construction company's projects include several on the Stillwater campus
It's a true success story when a family-owned business lasts for more than 100 years across multiple generations, and Lippert Brothers Inc. has surpassed that milestone thanks to its core values.
Brothers Erick W. and Walter H. Lippert founded the company in 1920 in Boone, Iowa. Its first project in Oklahoma came after a successful bid on the sewage and water treatment system at Tinker Air Force Base in 1941. Following World War II, the company moved to Oklahoma City. Erick's sons, Donald and Robert, returned from their service in the Navy to help their father with the relocation.
The company is now led by Donald's son, Tom, a 1982 OSU graduate who serves as president with his brother, Joel, serving as vice president. Tom guided the company through its centennial year in 2020.
"It is a real accomplishment, thanks to a whole group of people," Tom said. "To be able to sustain and hold it together over the years gives us a real sense of accomplishment because not very many companies will survive past the second generation."
Lippert Brothers Inc. focuses on family and relationships with both employees and clients. Shelby Lippert, son of Tom and his wife, Mary, and a 2014 OSU graduate, has been able to see those values affect his family's company throughout his life.
"We have superintendents, laborers and carpenters who have been with us for 20 to 45 years," Shelby said. "I think that really says something as a whole. People want to stick around for a long time, basically until retirement."
Over the past 100 years, the company has had opportunities to work on many meaningful projects in the community it calls home. One important project for Tom and Mary was building the Oklahoma City Bombing Memorial.
"It was a very humbling experience," said Mary, an '84 OSU alumna. "We set who we are as a company aside to bring that building together and honor those individuals."
The memorial's planning and construction process had a major impact on Tom, who wanted to make sure everyone involved understood how important it was to create something meaningful for Oklahoma City.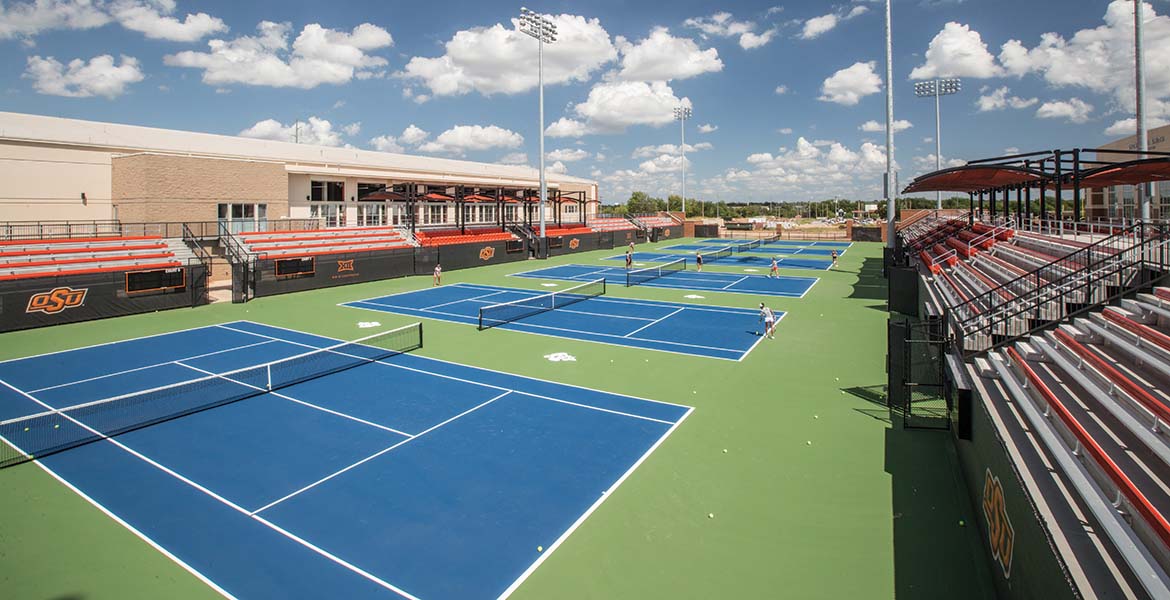 "We would start every meeting with a moment of silence," Tom said. "We wanted to remember those who had died in the bombing, those who survived and everyone whose lives were forever changed by that event."
In addition to a rich construction history throughout Oklahoma, Lippert Brothers Inc. also has a longtime connection to OSU, building much of it through many years of collaboration. The first contract the company had with the university was for the Life Sciences West building in 1967.
Since then, Lippert Brothers has had a hand in more than 30 projects for OSU, including the Michael and Anne Greenwood Tennis Center, the Ferguson College of Agriculture Family Dairy Center and more. Tom appreciates the opportunity to help his alma mater continue impacting the lives of alumni, current students and future Cowboys.
"The university has an incredible role in each student's life and their development," Tom said. "Being able to build the facilities that contribute to their growth, education and success gives me a real sense of pride."
The impact Lippert Brothers has had on OSU is important to the university as well. Former President Burns Hargis will speak at its centennial anniversary celebration at the Cowboy and Western Heritage Museum in Oklahoma City on Sept. 23.
"We are thankful and appreciative of those who helped us be successful and reach this milestone," Tom said. "This celebration is about honoring them as well."
Tom looks forward to the future of Lippert Brothers Inc. and working with Shelby, who represents the fourth generation with the company. Tom is optimistic the family values and a strong focus on making lasting connections will help guide the company into its next century.
"I hope the organization maintains its core values and the understanding of relationships and hard work," Tom said. "I want the company to be able to look forward to celebrating 150 years, and later 200 years, of success."
---
Photos By: Lippert Brothers Inc.
Story By: Will Carr | STATE Magazine