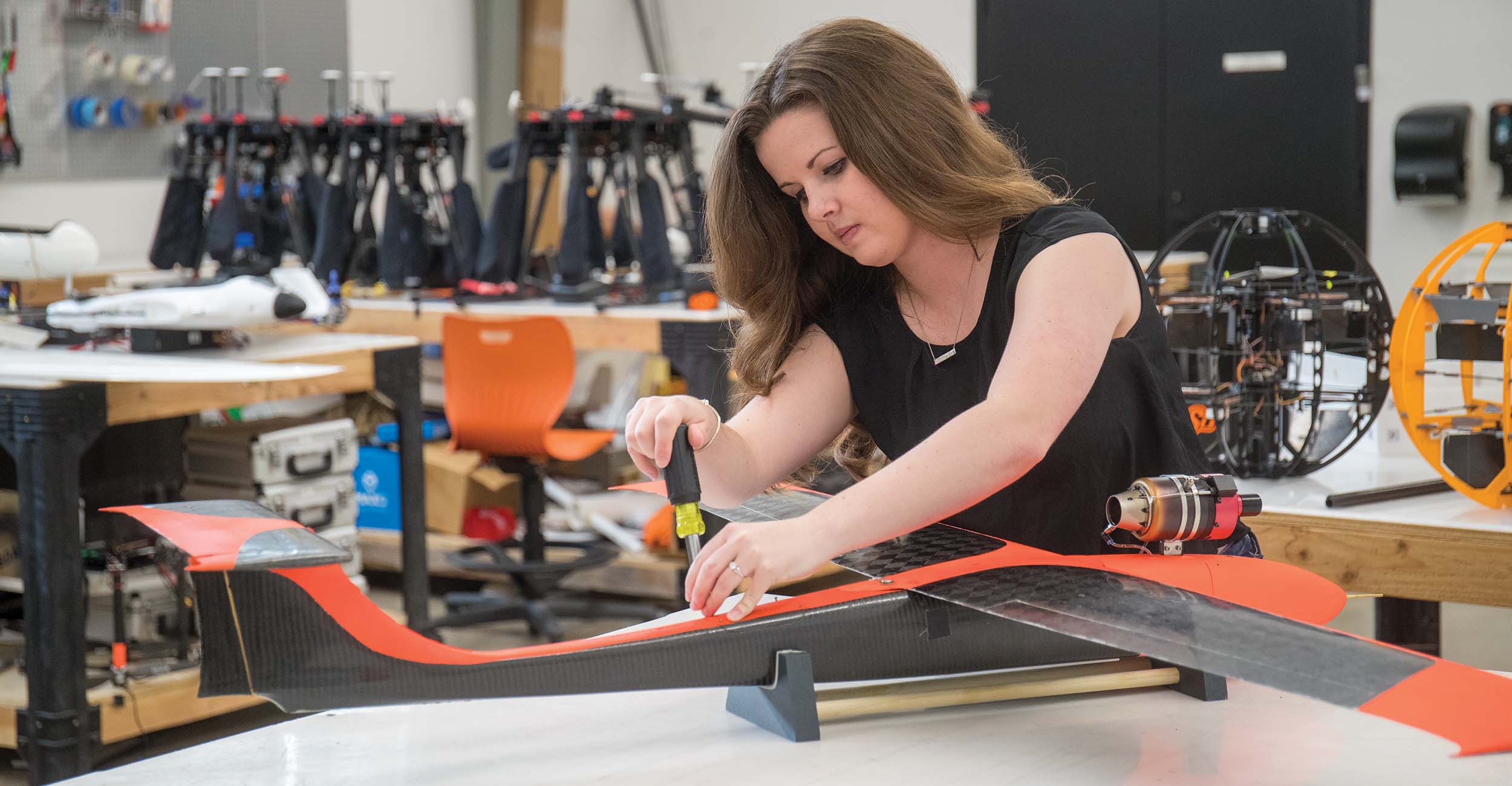 Trailblazing triple major leads group of 3 OSU Goldwater Scholars
Wednesday, August 25, 2021
Media Contact: Mack Burke | Editorial Coordinator | 405-744-5540 | editor@okstate.edu
Vance builds pioneering degree with 3 majors
Instead of wishing upon a star as the famous Disney song suggests, Alexis Vance plans to work among them.
A trailblazer from Leawood, Kansas, Vance is the first undergraduate to triple major in chemical, mechanical and aerospace engineering at Oklahoma State University. She plans to use her pioneering degree to launch a career in flight operations at NASA.
She's not exactly starting from scratch. This year, she was one of three OSU students selected for the Barry M. Goldwater Scholarship, a prestigious undergraduate award for students searching for research careers in natural sciences, mathematics and engineering.
Vance, along with Ashley Gin, a junior from Oklahoma City, and Collin Thornton, a junior from Duncan, Oklahoma, are OSU's 27th, 28th and 29th Goldwater Scholars. The three Goldwater Scholars— the most from any university in the state this year — competed against 1,253 applicants from 438 institutions across the country. The scholarships are valued at up to $7,500 per year.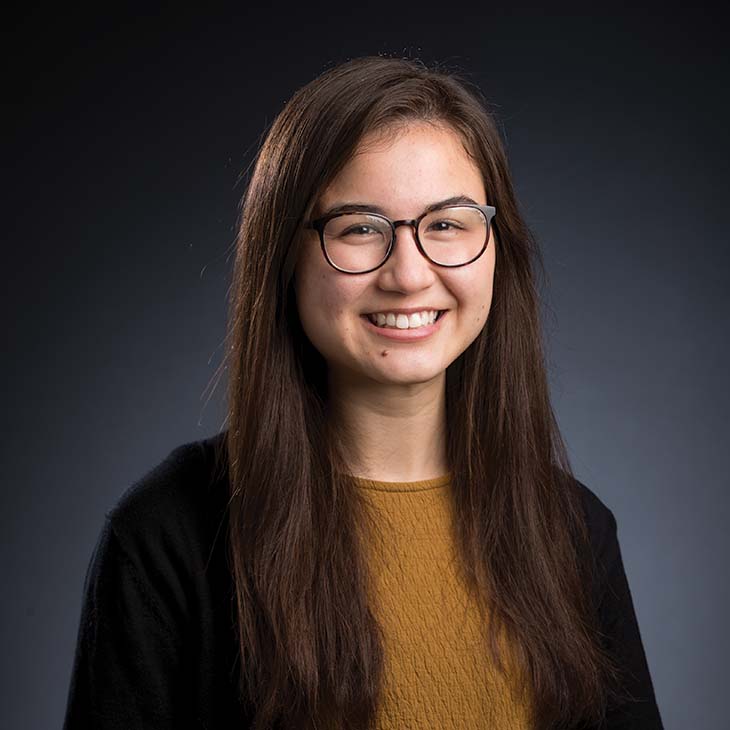 Vance's journey began in 2016 as a freshman chemical engineering student interested in getting involved in student organizations like the student council and the Space Cowboys, an OSU team that conducts undergraduate research and design for NASA.
Through Space Cowboys, Vance was introduced to the NASA Pathway Program. She applied and was accepted as an intern for NASA for two semesters and a summer — taking a year away from college. Vance had a year to decide whether to join the program. She didn't make the decision lightly.
"When I decided to take a year off, there were people I respected who told me no, that it wasn't a good idea," Vance said. "It's about knowing the right thing for you. I looked 10 years in advance and thought about what kind of life do those in front of me have. Are they happy? Will the decision I'm making now get me there?"
That decision propelled her into the program where she fell more in love with aerospace. Yet she struggled to understand certain aspects of her internship because of her lack of knowledge in aerospace engineering.
"I thought it would be a great idea to take a few aerospace classes when I got back to OSU to prepare for graduate school," Vance said. "But talking with my advisor, we discovered that it would only add one more year to my degree plan if I added an aerospace engineering degree."
She discovered she could also get a mechanical engineering degree with one more additional class. The triple-major degree plan had to be created from scratch with Vance and two advisors coordinating the classes she should take and when.
If she had discovered her desire to triple major earlier, it might not have been as complicated, she said. But she's grateful for the dedication and hard work of her advisors and the support of OSU.
"All of my advisers and department heads have been so helpful and put in a lot of work to make these three degrees work," Vance said. "This program has not been designed to work as a triple major, and there have been lots of problems we had to work around, but OSU has been such a major partner in this goal through it all."
With the Pathways Program and two more majors, Vance had to make some more tough decisions when she returned to campus. Previously involved in the CEAT Senate, she had to refine her passions and hone where she would spend her time.
"When I came back, I shifted from traditional extracurriculars to more outreach and mentorship opportunities," she said. "I spend a lot of my time doing research, and since I'm older than most undergraduates, I have others who work underneath me. I've become really invested in mentorship and participating in outreach events about what NASA does at science fairs and, this year, Zoom meetings."
Vance has had a few influential mentors of her own at OSU. Dr. Brian Elbing, associate professor and Dr. Jamey Jacob, professor in mechanical and aerospace engineering, have been invaluable help in exploring her Ph.D. and career options. She's worked in research under both professors; she wrote about her latest research with Jacob and the Jet Propulsion Lab in her Goldwater Scholarship application.
Vance plans to continue her education with a doctorate. She's excited for a potential career in flight control and to educate the public about space exploration.
"I'm always trying to make a conscious effort to get the public engaged and excited about space exploration," Vance said. "It's one of the main reasons I want to work at NASA, to be that example and resource I would've wanted as a little girl."
Gin said she is grateful for the Goldwater selection.
"I am incredibly honored and grateful to be selected as a 2021 Goldwater Scholar," said Gin, who is majoring in biochemistry and molecular biology with a pre-veterinary science option and a minor in mathematics. "Research can be a difficult process of overcoming repeated obstacles; therefore, it is encouraging and humbling to have this reassurance that a research career is the right track for me. Being in the lab after learning that I was awarded the Goldwater made me that much more invested in my project and excited to see what lies ahead."
Thornton, who is double majoring in computer engineering and electrical engineering, has been engaged in extensive research projects on OSU's autonomous golf cart and unmanned aerial systems, president of OSU Mercury Robotics and a team lead for the Space Cowboys program as well as an inaugural member of the Oklahoma State Scholars Society. He participated in an internship for Tinker Air Force Base. Thornton is on track to complete the Honors College degree and plans to pursue a doctorate in controls engineering. He hopes to conduct research professionally in the automation and control of unmanned vehicles.
"I've had amazing support from OSU and my mentors over the past two years," Thornton said.
SHINING BRIGHTER
The Goldwater Scholars aren't the only prestigious honors OSU students received. Two Oklahoma State University students — Kayla Dunn and Jason Wolfe — won Fulbright U.S. Student Program awards for the 2021-2022 academic year from the U.S. Department of State and the J. William Fulbright Foreign Scholarship Board. Dunn will teach English in La Rioja, Spain, while Wolfe will study at the Franz Liszt Academy in Budapest, Hungary.
Dunn, an Honors College multimedia journalism and Spanish major from Stillwater, said she hopes her work as an English teaching assistant will help her learn about Spanish culture, improve her facility in the language and create lasting relationships.
"I've volunteered with children seeking asylum, written for local publications, served in student government, and studied language," Dunn said. "The Fulbright feels like the epitome of these passions. It requires people to leave their comfort zones, immerse in a foreign culture, share language, work in education and forge mutual understanding."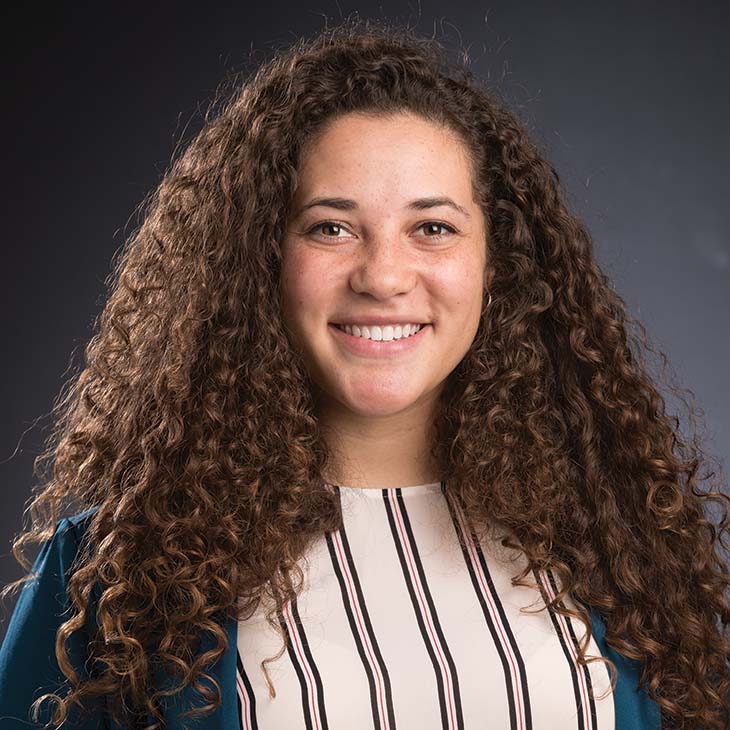 Wolfe, a music performance major in the Greenwood School of Music from The Woodlands, Texas, is a prized trombone player who has received many performance awards and was a member of the OSU Symphony Orchestra, OSU Wind Ensemble and the OSU Cowboy Marching Band.
"I have always wanted to travel the world and perform music at the same time. I actually heard about the program through a current Fulbrighter and friend at OSU, Noah Mennenga," Wolfe said.
Another academic honor — the highly competitive David L. Boren Fellowship to study in Indonesia for the 2021-2022 academic year — went to graduate student Austin Hayes.
Hayes is currently pursuing his master's degree in OSU's School of Global Studies. The Boren Fellowship will support his study of Indonesian language in the summer through the University of Wisconsin, and then at the State University of Malang in Indonesia for the 2021-2022 academic year.
---
Photos By: Phil Shockley and Provided
Story By: Kylee Sutherland | STATE Magazine