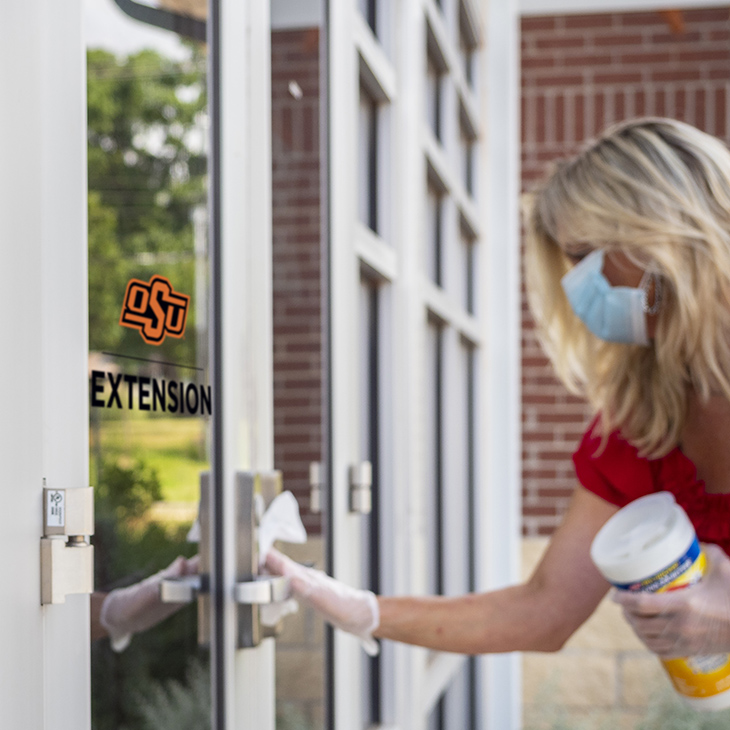 OSU Extension enters Phase 2 for economy recovery
Friday, May 22, 2020
Oklahoma State University Extension is moving through the next phase of reopening county offices to the public in response to the COVID-19 pandemic, officials said.
"In conjunction with the Gov. Kevin Stitt's guidance, we have entered Phase 2 of reviving the economy while maintaining our emphasis on the safety and health of the community," Associate Vice President for OSU Extension Damona Doye said. "This coronavirus remains a real threat to the health our employees, families and clients. It is our collective responsibility to remain vigilant."
Extension offices across the state have been directed to limit potential infection vectors with careful cleaning procedures, maintaining social distance standards and wearing facial coverings when interacting with the public. Teleconference meetings, emails and telephone calls are still preferred modes of interpersonal communication, and offices will only be opened by appointment.
Although the governor's Phase-2 does not mean that operations have returned to normal, Extension educators, specialists and other staff are doing everything they can to provide the services their communities depend on.
To that end, the coronavirus resource page on the Extension website has been updated with timely information. Extension provides a wealth of educational content designed especially for Oklahomans, such as guidance on crops and livestock, gardening and insects, health and nutrition, and 4-H and family. The site also has more than 1,000 fact sheets tailored to state residents.
"We are proud of the efforts of Extension staff through this ordeal and look forward to the day when we can relax and enjoy each other's company again," Doye said.
MEDIA CONTACT: Brian Brus | Agricultural Communications Services | 405-744-6792 | BBrus@okstate.edu