Tahoma 31 carries on OSU turfgrass legacy
Thursday, March 25, 2021
Spring is here with warmer temperatures and longer days as outdoor athletes take to the field on lush carpets of rich green turf.
From baseball parks and golf courses to football stadiums and soccer fields, many of those facilities feature some of the highest-performing turfgrass varieties on the market developed at Oklahoma State University.
OSU's turfgrass breeding and development team involving faculty, staff, postdoctoral researchers, graduate and undergraduate students in the Department of Plant and Soil Sciences, the Department of Horticulture and Landscape Architecture and the Department of Entomology and Plant Pathology has released several popular varieties of Bermuda over the past couple of decades. A warm season grass that thrives best in subtropical climates, Bermuda cannot survive in freezing temperatures, but each new variety released by OSU offers an improved level of winter hardiness.
The seeded varieties of Riviera and Yukon were some of OSU's early turfgrass products before a newer version named Patriot debuted in the mid-2000s. Patriot, a clonal variety, demonstrated higher levels of cold tolerance along with good grass recovery, an ideal trait for sports that are tough on the turf bed such as football.
OSU faculty, staff and students in the Ferguson College of Agriculture used worldwide germplasm collections assembled in Stillwater to advance the next evolution of Bermudagrass that not only could withstand colder temperatures but also fight off other threats.
"Our Latitude 36 and NorthBridge Bermuda are popular for their cold hardiness, disease resistance and tight, carpet-like texture that can quickly recover from divots caused by players," said Professor Justin Moss, head of the OSU Department of Horticulture and Landscape Architecture. "The Kansas City Chiefs, Kansas City Royals and Baltimore Ravens all grow an OSU grass variety because of the benefits they receive from using it as the base of their fields."
Undergraduate and graduate students regularly are involved in the development process, and even students outside of the Department of Horticulture and Landscape Architecture are given an opportunity to contribute with part-time research roles. Ag leadership majors Brooklyn Evans and Bailey Lockhart assist Moss and other faculty with general maintenance, photography and basic analysis of plots that help determine which varieties deserve additional study. Other students such as plant and soil sciences majors Colten Martin and Kellan King have worked as part-time employees to help maintain Bermudagrass breeding nurseries.
"The job has definitely helped me with my analytical skills and managing precise data," Evans said. "I hope to work in the cooperative Extension field after college, so it's important I also learn about different grasses and turf varieties."
Latitude 36 and NorthBridge are easily accessible on the market today, but OSU's latest version, Tahoma 31, is emerging on the scene with the added features of exceptional freeze tolerance and improved water use efficiency. With an experimental designation name of OKC 1131, this latest variety was among several thousand initially tested by a group of faculty who hold dual appointments with OSU Ag Research including Professor Charles Fontanier in the Department of Horticulture and Landscape Architecture; Extension Specialist and Professor Dennis Martin in the Department of Horticulture and Landscape Architecture; Professor Nathan Walker in the Department of Entomology and Plant Pathology; and Professor Yanqi Wu in the Department of Plant and Soil Sciences.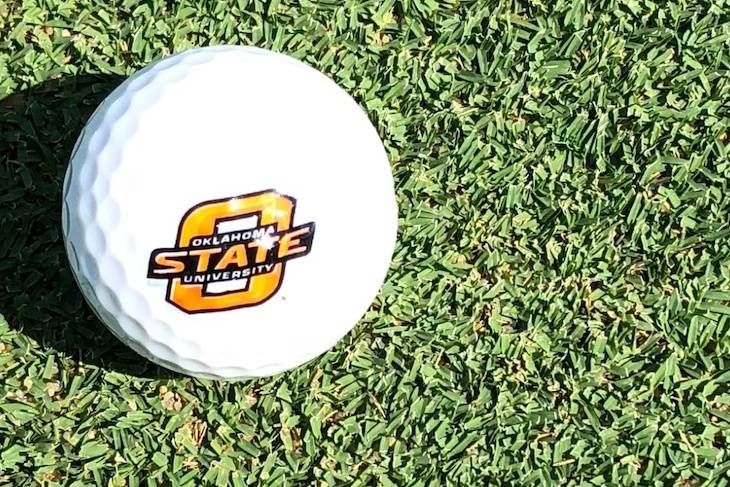 These researchers combined their areas of expertise in breeding and genetics, plant water usage, freeze tolerance, disease resistance, shade tolerance and traffic tolerance to determine the top-performing samples for outdoor evaluation at university plant breeding sites across the country.
"Through the National Turfgrass Evaluation Program, select varieties were studied at 17 national locations during a five-year period," Wu said.
Test results concluded OKC 1131 was the proven choice for OSU's next Bermudagrass release, and a deal was inked with Sod Production Services to exclusively license the variety. OKC 1131 was given the official marketing brand name of Tahoma 31 and began its commercial production phase.
"Tahoma 31 is definitely the most cold-tolerant variety ever released commercially," said Chad Adcock, vice president of business development at Sod Production Services.
The OSU turf was planted at around 30 sod farms nationally in its first year of commercial availability. Adcock said two years are required for a single farm to achieve production levels before the grass is ready for retail and can begin attracting a customer base.
The drought tolerance and shorter root zone observed in controlled and environmental trials of Tahoma 31 makes it a smart choice for residential lawns, especially the yards of new home construction where equipment tends to remove much of the topsoil. Sod producers also value Tahoma 31 for its ability to remain intact after being harvested and transported.
Lakshmy Gopinath (MS '15, Ph.D. '20) is a postdoctoral researcher in the Department of Horticulture and Landscape Architecture who studies the sod tensile strength, handling quality and divot recovery of Tahoma 31. Her trials show it recovers quickly after the winter season, a type of turf in high demand among golf courses.
"Of all the variety plots, Tahoma 31 was the first to show green as early as March 12, and it can be mowed at really low heights," she said.
Now in its third year of production, Tahoma 31 is beginning to spread to fields and courses locally and beyond. Sod Production Services has sublicensed the variety to many sod farms nationwide, and it promises to take the turf world by storm. It currently is installed at more than 50 golf courses, football fields, soccer complexes and baseball parks associated with teams such as the Philadelphia Eagles and the Arkansas Razorbacks. Tahoma 31 is the turfgrass of the USA Softball Hall of Fame field, the U.S. Capitol lawn and a host of other university facilities.
"We are completely ecstatic with the results we've had from end users and growers who are involved with Tahoma 31, and we are super excited about its future," Adcock said.
True to the stellar reputation of OSU's turfgrass breeding and development program and its affiliated departments within the Ferguson College of Agriculture, faculty, staff and students aren't stopping with Tahoma 31. The turf industry can expect a new OSU variety within the next several years to continue enhancing athletic facilities, home lawns and golf courses around the globe.
OSU Ag Research accounts for about a third of all research conducted at OSU and about 85% of research royalties that flow back into the university.
MEDIA CONTACT: Gail Ellis | Agricultural Communications Services | 620-515-2498 | gail.ellis@okstate.edu