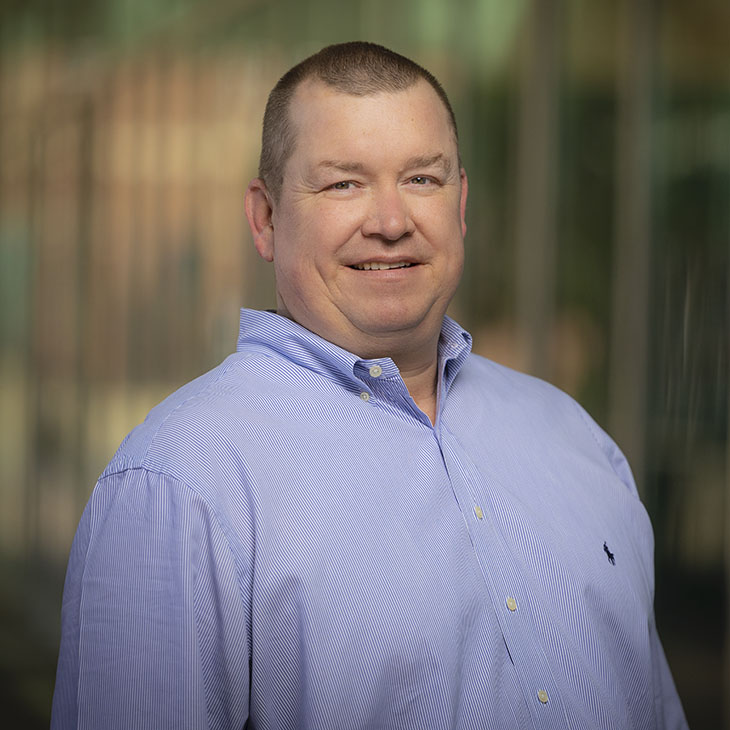 Longtime OSU employee joins FAPC as facilities manager
Wednesday, March 31, 2021
The Oklahoma State University Robert M. Kerr Food and Agricultural Products Center recently hired a new facilities manager to join the center.
Aaron Moore, a 1993 graduate of Stillwater High School and longtime employee of OSU, will manage and maintain operational status of all FAPC facilities, including the external components, grounds and roof of the building.
"I have come to realize OSU is one of the greatest places to work," Moore said. "I'm honored to have the opportunity to join the FAPC team and work with a great group of talented people. With all the connections I have made at OSU, I'm looking forward to helping out FAPC and its programs."
Prior to being hired at FAPC, Moore worked as an electrician for OSU Facilities Management for 23 years. He was responsible for electrical installs, remodels, rewiring of circuitry, and installing and maintaining motors and utilities.
Moore's new role will allow him to continue to interact with Facilities Management, as well as Environmental Health and Safety; Budget and Asset Management; Department of Public Safety; Department of Parking and Transportation and other official entities.
In addition, Moore will manage, coordinate and facilitate FAPC conference, laboratory, research, facility, teaching and infrastructure needs.
FAPC Director Roy Escoubas said he is happy to have Moore as part of the FAPC team and his experience and knowledge will benefit the center.
"The maturity of FAPC after almost 25 years of service to the Oklahoma value-added food and agricultural industries has led to some operational complexities," Escoubas said. "A single responsible facilities manager is needed to assure all activities occur without confusion and in a cooperative and successful manner blended with safety and security."
MEDIA CONTACT: Mandy Gross | FAPC Communications Services | 405-744-0442 | mandy.gross@okstate.edu
---
FAPC, a part of OSU's Division of Agricultural Sciences and Natural Resources, helps to discover, develop and deliver technical and business information that stimulates and supports the growth of value-added food and agricultural products and processing in Oklahoma.