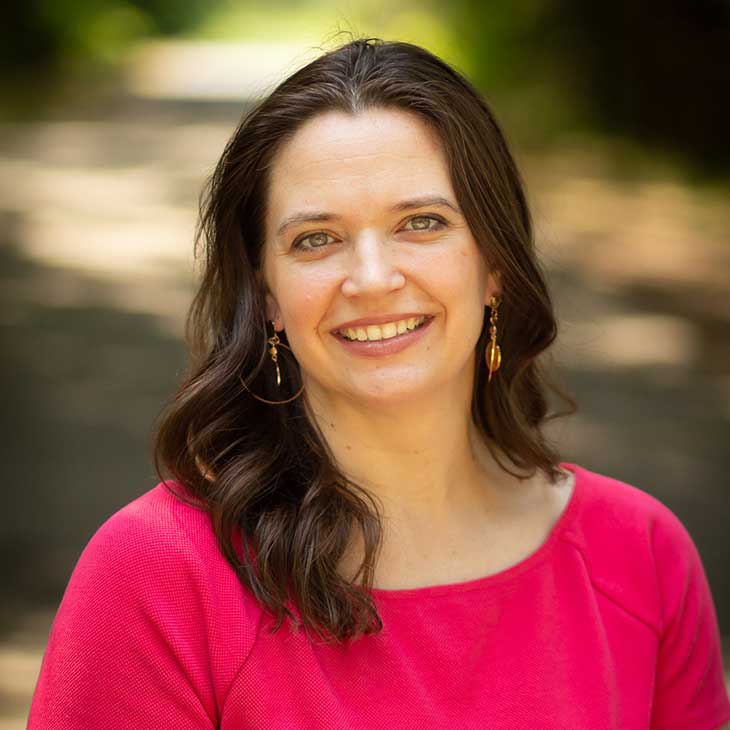 Rogers selected as Ferguson College of Agriculture Alumni Early Career Achievement Award winner
Thursday, June 10, 2021
Media Contact: Samantha Siler | Communications and Marketing Manager | 405-744-2977 | samantha.siler@okstate.edu
Oklahoma State University's Ferguson College of Agriculture Alumni Society has selected Stephanie Rogers of Leesburg, Virginia, as a 2021 Early Career Achievement Award winner.
The award winners are selected annually by the college's alumni society for their outstanding achievements in the early years of their careers.
"Dr. Stephanie Rogers' work is woven into the fabric of our country," said Kirby Smith, Ferguson College of Agriculture Alumni Society president. "She's the best kind of graduate. She not only succeeds in her career, but she also takes time to give back to our college and mentor students."
Rogers received both her bachelor's degree in 2006 and her doctorate in plant pathology in 2011 from OSU. During her time at the university, she held many leadership positions, served as a member of Gamma Sigma Delta Honor Society of Agriculture, and received recognition for the Oklahoma State University Distinguished Graduate Student Fellowship.
"Oklahoma State University formed the foundation that I now stand on in my career, not only for the academic excellence, but the broader experience of leadership, collegiality, and professionalism that I gained," Rogers said.
She is currently the acting principal director of biotechnology in the Department of Defense in Washington, D.C. Rogers has played a large part in the development and implementation of strategic roadmaps for biotechnology that modernize national security capabilities.
Among a wide range of responsibilities, she is involved with biotechnology efforts across the U.S. government to advance capabilities for the nation's protection against biological threats, improve the stability of the economy and create new opportunities for supply chain resiliency.
In the words of her peers and mentors, Rogers' vast expertise has set her career path at a higher level, unique to anyone who came before her.
"It is a complete honor to have been nominated for this award, and even more so to be selected as the recipient," Rogers said. "This award is not just an award for me, but for every professor, mentor and fellow student that was a part of my journey at OSU."
Rogers has mentored a freshman entomology and plant pathology class as a guest speaker, sharing her career journey and the growth she experienced along the way. She advocates for the OSU Department of Entomology and Plant Pathology and its programs to her colleagues and leaders in national security by highlighting the program's innovation of merging plant pathology with forensic science to strengthen biodefense capabilities.
---
The Ferguson College of Agriculture emphasizes hands-on learning and prioritizes a well-rounded student experience. The college's award-winning faculty members are dedicated to developing students and are passionate about adding value to the total educational experience. With a diverse set of majors and study options, plus more than 60 student organizations, the college is committed to expanding minds and inspiring purpose. Learn more at agriculture.okstate.edu.