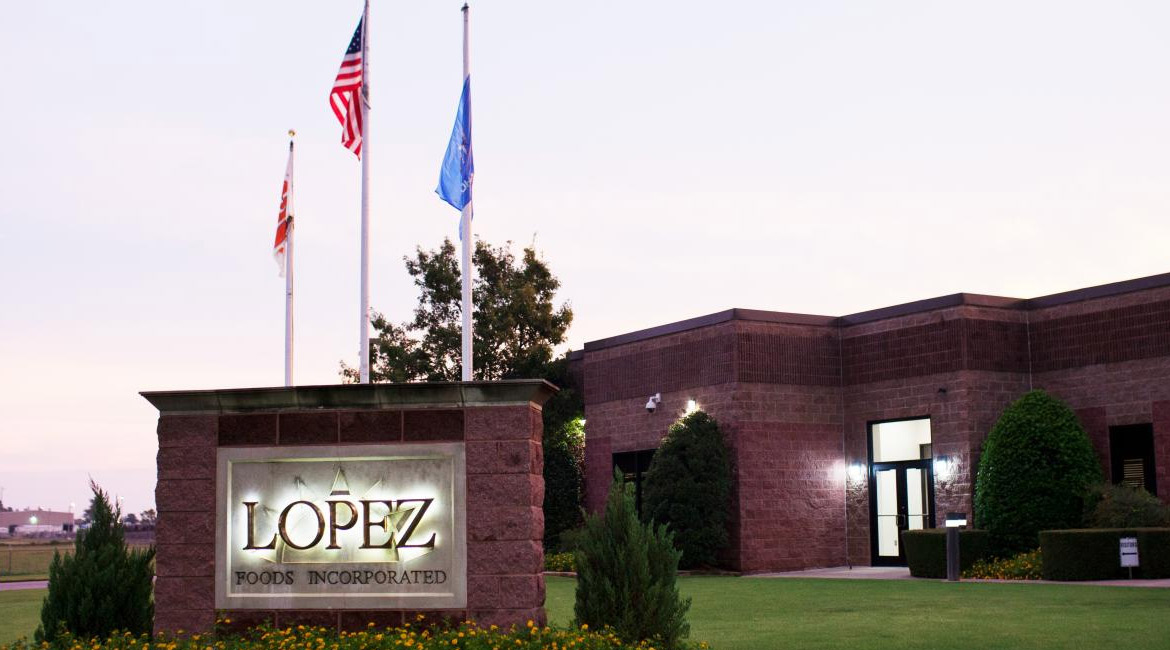 Taking Care of (Family) Business
Tuesday, May 1, 2018
OSU honors leader of nation's largest Latino-owned meat manufacturer
By Leilana McKindra
John Patrick Lopez, chief operating officer of Oklahoma City- based Lopez Foods, doesn't seek recognition for his accomplishments. He doesn't covet the attention, and it certainly isn't why he's so driven.
So, imagine his surprise when word came that Oklahoma State University's Division of Agricultural Sciences and Natural Resources was honoring him as one of four 2017 DASNR Champions.
The annual award goes to those who didn't graduate from the College of Agricultural Sciences and Natural Resources but have brought distinction to DASNR.
"I was very honored," Lopez says. "I do believe in what we're doing and I believe, quite honestly, we're advancing not only the food industry in Oklahoma, but also making OSU more attractive for students."
That attitude, backed up with bold action, such as his high-energy leadership of a key OSU advisory group, landed Lopez the OSU honor.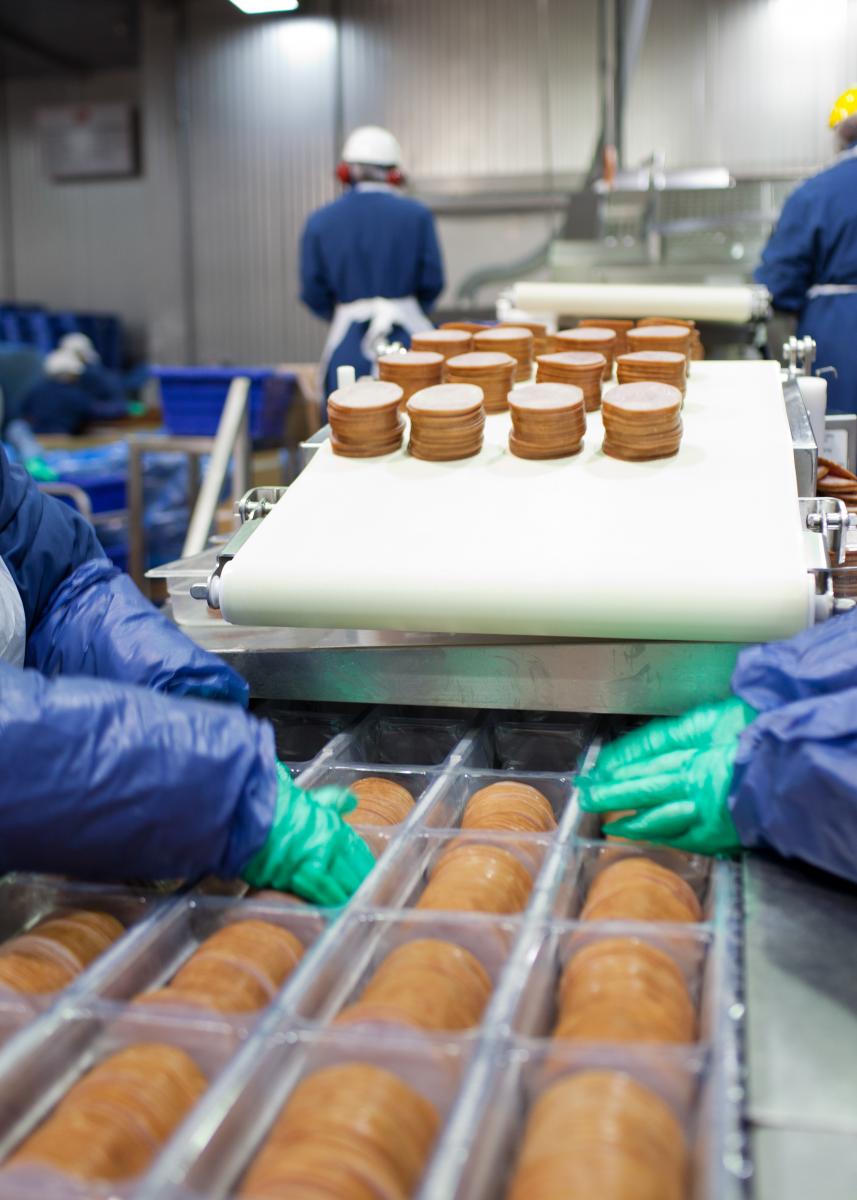 Lopez Foods is a principle supplier to McDonald's Corporation of all-beef patties, sliced Canadian bacon and pre-cooked premium pork sausage patties.
The largest Latino-owned meat manufacturer in the United States, Lopez Foods earns more than $500 million in annual revenue, employs about 500 Oklahomans and operates a state-of-the-art 200,000-square-foot food-processing facility.
While all of Lopez Foods' customers are important to its success, McDonald's is the company's single largest customer. Not surprisingly, then, with such closely entwined fortunes, Lopez Foods has been at the forefront of some of McDonald's most prominent recent initiatives, including its addition of an all-day breakfast.
"Think about how big those changes have been. These are nationwide initiatives that are starting right here in Oklahoma. That's the fun thing about the decision we've made as a company to be progressive and forward looking," Lopez says.
"We're not looking at now. We're looking at tomorrow, and we're helping to make a lot of that happen for McDonald's."
Lopez is applying that same progressive mindset to his work with OSU. Closely aligned with DASNR's Robert M. Kerr Food & Agricultural Products Center, he was appointed to FAPC's Industry Advisory Committee in 2013 by Governor Mary Fallin. Lopez is in his second term as the group's chairman.
"For me, it was an easy decision to get involved," he says. "We've used FAPC to help our company grow over the years. We've tested new products, equipment and procedures. It's always been a resource for Lopez Foods. So when they asked me if I would consider joining the advisory committee, I thought it would be a wonderful group to be a part of."
His leadership led to the development of a food safety degree option for food science majors in CASNR's Department of Animal Science.
The new option, which will allow food manufacturers to hire qualified food safety specialists, debuted in the fall of 2015, one of few like it in the nation.
"I think we've been proactive in finding new ways to address some of the needs in the food industry, not only in Oklahoma, but in the United States and internationally, and that's the food safety option we developed," he says.
Given its size and scope, Lopez Foods is not a one-man operation, though the company continues to be fueled by a single pervasive thought: Family first.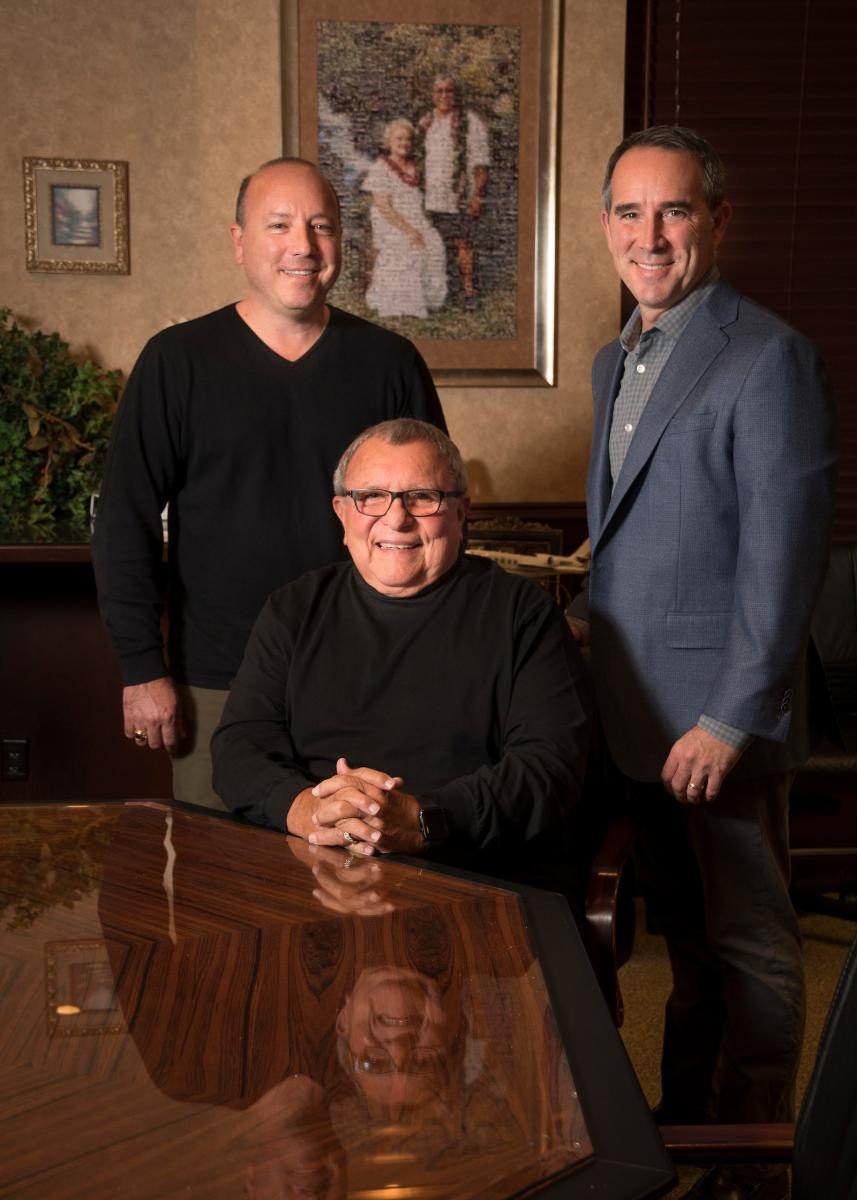 Lopez Foods is a multi-generational family-owned business with a hard emphasis on family.
Lopez's brother, Dave, is the vice president of operations, and his three sisters each own and operate multiple McDonald's franchises. A nephew also is an owner/operator with the global fast food corporation.
It all started with Lopez's father, company founder and chairman emeritus John C. Lopez, who dreamed of becoming a millionaire.
His parents operated a grocery store, so he grew up surrounded by food. While the food intrigued him, he didn't like the long hours. It was too hard on the family.
However, after several accomplished years in banking, the elder Lopez transitioned into an owner/operator of four McDonald's franchises in Los Angeles. He was looking for more when McDonald's approached him about replicating his restaurant success in the supply chain.
John C. was interested, but he wanted and needed the support of his two sons.
"When we got into this business, my wife and I decided that we wanted perpetuity. The reason we wanted to be involved in this type of environment was to open the doors for these two gentlemen," he says. "They were just in college, but that's what McDonald's wanted and that's what we wanted. Family has always been first and continues to be."
Although it's a family business, nothing has been handed to the younger Lopez or his siblings.
"I remember vividly [my father] said, 'If you want to be in a position of leadership with Lopez Foods someday, you're going to have to start at the very bottom and work your way up. You're going to have to work twice as hard as everyone else, and you're going to have to earn it. There's no guaranteed position of leadership, power or authority,'" Lopez says.
In fact, both Lopez brothers rose through the ranks, working every shift in every department within the company, including sanitation in the plant.
"I think it was a great way to go about it, quite honestly," Dave Lopez says. "We earned the respect of a lot of people, some of whom are still around today. They are good memories to talk about what we did back in the day."
Those bonds have matured over the years, adding to the teamwork within the company.
"We've got great people that help this business run, and without them, it would be impossible," Dave says. "I really enjoy working with all aspects of our team. We do a lot to engage them and make them feel like they are part of the Lopez family. I'm very proud of that, and I'd like to continue to have that as a part of our company's legacy and our family's legacy."
The experience also gave the brothers an in-depth knowledge of the entire meat industry.
"We know everything about how to make this business run, and that was the intent, to have a complete understanding, top to bottom, and understand the impacts of the decisions you have to make in order to make a business," Lopez says. "Working hard, earning everything has been probably one of [our father's] biggest gifts."
Lopez and his brother expect to own Lopez Foods one day. But for now, they are laying the groundwork for a legacy of family first, treating people right and an unwavering commitment to food safety and quality.
"It's something the customer takes for granted. We just eat the food in front of us. We don't think anything of it," Lopez says. "So, we have to be the responsible party when it comes to food manufacturing. That's one of the biggest gifts we can give so customers and consumers alike don't have to worry about the products they get from our company. To be recognized as one of the safest and highest quality food manufacturers in the country is very important to me."