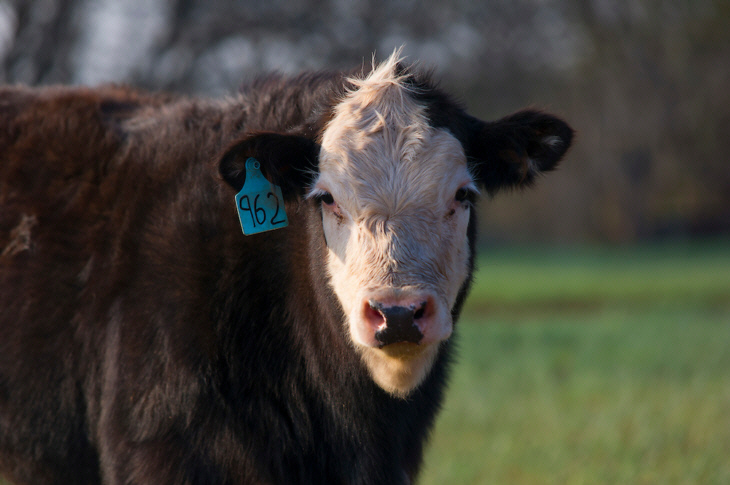 Register now to attend March 8 OSU Experiment Station field day at Marshall
Tuesday, February 12, 2019
Wheat producers interested in getting the most out of a dual-purpose graze-and-grain enterprise should attend the 30th Anniversary Field Day of Oklahoma State University's Marshall Wheat Pasture Research Unit on March 8.
"Wheat and cattle are the two primary agricultural commodities in Oklahoma, and research at the unit has been responsible for most of the best management practices relative to dual-purpose wheat production in use today," said Paul Beck, OSU associate professor and holder of the university's Dennis and Marta White Endowed Chair in Animal Science.
Beck added the 2019 field day will provide overviews of valuable past and new research that will help producers remain on the cutting edge of production and efficiency.
OSU's Marshall Wheat Pasture Research Unit is located slightly more than a mile west of the intersection of state highways 51 and 74 in Logan County, just south of the town of Marshall.
On-site registration for the field day will begin at 9 a.m., with sessions and tours beginning at 10 a.m. and running through to mid-afternoon. There is no cost to attend, but participants are asked to preregister no later than March 1 by contacting OSU Animal Science Extension by email at amy.lavicky@okstate.edu or by phone at 405-744-6060.
"We ask participants to preregister as it helps ensure sufficient numbers of refreshments and lunches are on hand," Beck said. "Refreshments and meals are being provided free-of-charge to participants thanks to the generosity and support of field day sponsors."
Field day topics will focus on:
• The economic impact of dual-purpose enterprises in Oklahoma;
• Methods for estimating forage availability;
• New technologies for providing supplements to stocker cattle;
• Mineral requirements for steers grazing wheat pasture and animal responses to mineral supplementation;
• Using wheat pasture as a supplement for beef cows;
• Using first hollow stem stage as a target for pulling calves off dual-purpose wheat;
• Setting stocking rates for calves grazing wheat pasture and targeting supplementation;
• An overview of the Marshall unit operations; and
• Research impacts of the Marshall unit.
Educational sessions and tours will be led by experts with OSU's Division of Agricultural Sciences and Natural Resources, and Stacey Gunter of USDA's Agricultural Research Service.
Also provided will be updates about DASNR, the OSU Department of Animal and Food Sciences, and the Oklahoma Cooperative Extension Service, which along with the Oklahoma Agricultural Experiment Station system comprise the two state agencies administered by DASNR. Both are key parts of the university's state and federally mandated land-grant mission.
Sponsors for the 30th Anniversary Field Day include Elanco Animal Health, A&M Milling, Oklahoma Farm Bureau, C-Lock, Oklahoma Ag Credit and Back Farm Equipment.