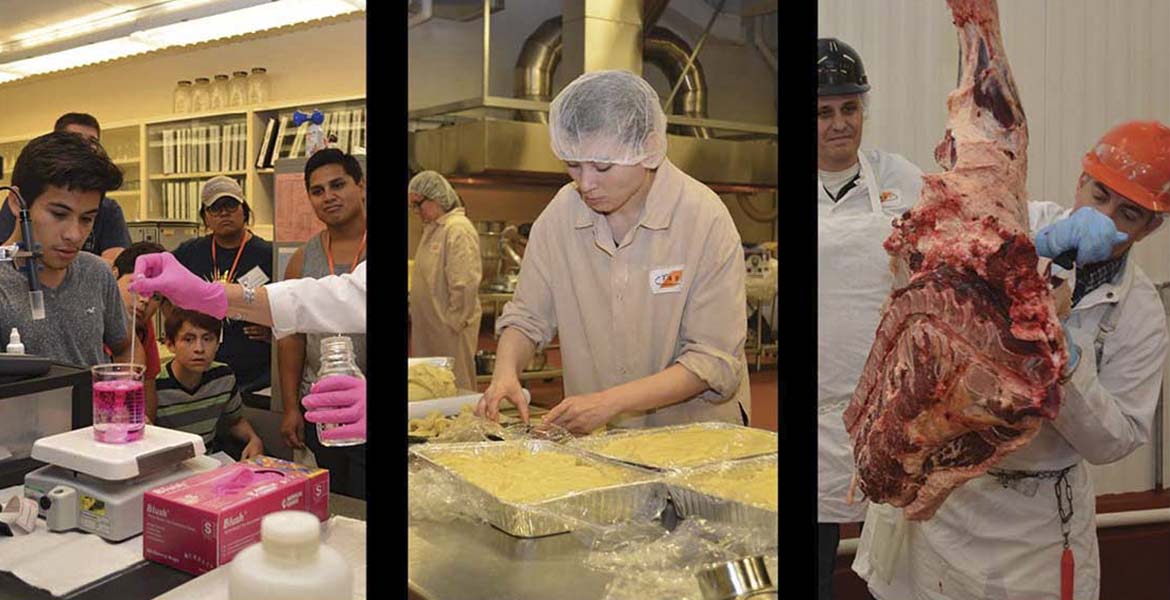 FAPC impacts Oklahoma food industry in 2018
Tuesday, December 18, 2018
Oklahoma State University's Robert M. Kerr Food & Agricultural Products Center continued to support innovation and growth of food and agricultural businesses throughout Oklahoma in 2018, providing a total economic impact of $120.31 million.
"The impacts FAPC has had on the food and agricultural industries in the state are tremendous," said Roy Escoubas, FAPC director. "From education and training sessions to client projects and food safety assistance, FAPC continues to be a resource for food processors."
In 2018, FAPC had an economic impact of $85,000 on entrepreneurial business, $435,000 on small and medium processors and $119.79 million on large food processors.
FAPC conducted 77 education and training sessions, which brought in 1,894 attendees to FAPC. Combined with 1,378 tour visitors, the center continues to be a popular destination on the OSU-Stillwater campus.
FAPC, a part of OSU's Division of Agricultural Sciences and Natural Resources, was established in January 1997. Since its inception, the center's research laboratories, pilot-processing facilities, educational programs and seminars have kept food and agricultural processors and entrepreneurs on the forefront of cutting-edge, value-added processing and technology.
Although based on OSU's Stillwater campus, FAPC professionals worked with 128 clients in 67 communities and 39 counties throughout Oklahoma in 2018.
A large focus in 2018 was the development of food safety programs. Clients made food safety a top priority for FAPC, favorably attending 291 food safety-focused training opportunities.
"FAPC has had a tremendous impact on Oklahoma's value-added food sector, which is an important part of our local, county and state economies," said Tom Coon, DASNR vice president. "The center's research labs, pilot-processing facilities and educational programs keep entrepreneurs, as well as small, medium and large food processors, on the forefront of value-added processing and technology, strengthening their operations and providing significant value to the state of Oklahoma."
More information about FAPC's 2018 activities can be found at http://fapc.biz/videos/fapc-features/2018-activity-highlights or text FAPC to 80802 to download the free FAPC Connect app.
Story by Tori Lock
FAPC Graduate Assistant